If you can dominate on defense early on in Madden 16, you will win a whole bunch of games.  In this free tip, we are going over a way to bring pressure from right up the middle while only sending 5 guys.
The full breakdown can be found below.
Madden 16 Great Blitz: 46 Bear Under LB Dogs
Playbook: Seattle Seahawks
Formation: 46 Under
Play: LB Dogs
Setup:
Base Align
Crash the defensive line toward the middle
Put the ROLB (On the left side of the screen) in a zone
Overview: We like to user the safety covering the running back to take away our opponents first read.  By that time, your opponent should be under some heavy pressure.

Let's take a look at how this play works in a little more detail.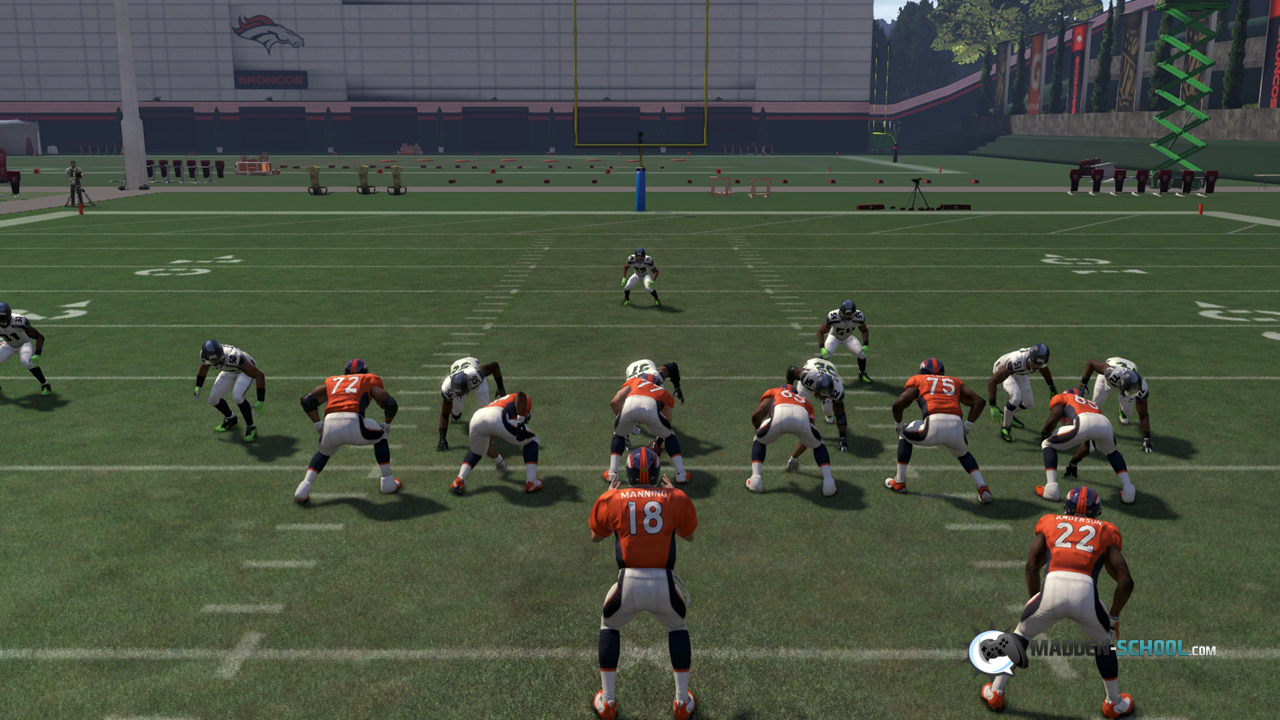 This is how the play should look pre-snap.  If anything, it would appear to the offense that the pressure is coming from the right side of the field.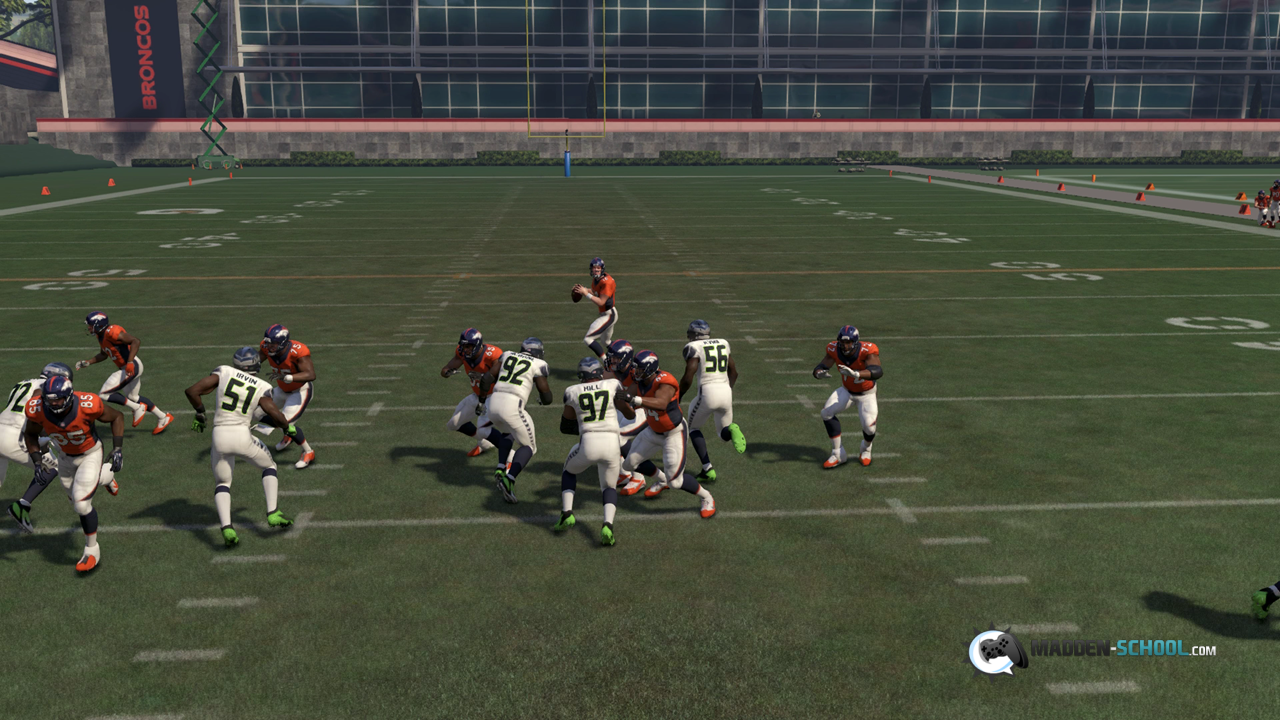 The pressure should come from your defensive end through the B-Gap between the LT and the LG.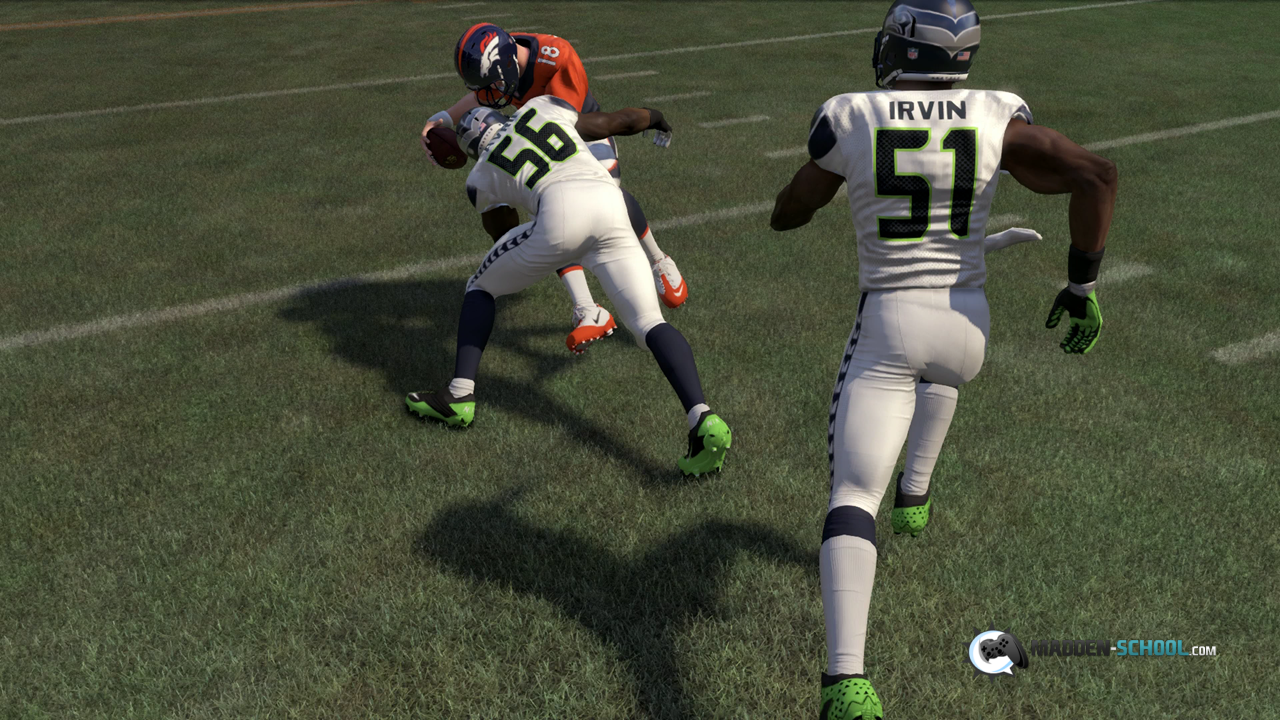 The play ends in an easy sack and a loss of 9 yards.
More Free Madden 16 Defense Tips: