You can never have too many plays to beat cover 3 defenses in Madden 16.  This time we are in the St. Louis Rams playbook with a play called Fork Angle.
We have the full breakdown below.
Madden 16 Money Play: Strong Y Flex - Fork Angle
Playbook: St. Louis Rams
Formation: Strong Y-Flex
Play: Fork Angle
Setup:
Hot route your tight end (A/X) to a streak route
Hot route your fullback to a curl route
(Optional) Hot route your running back to block
Reads:
Your primary read on this play is your B/circle receiver deep over the middle
Overview: This play only works against Cover 3 defenses.  You need good protection because the play takes a while to develop.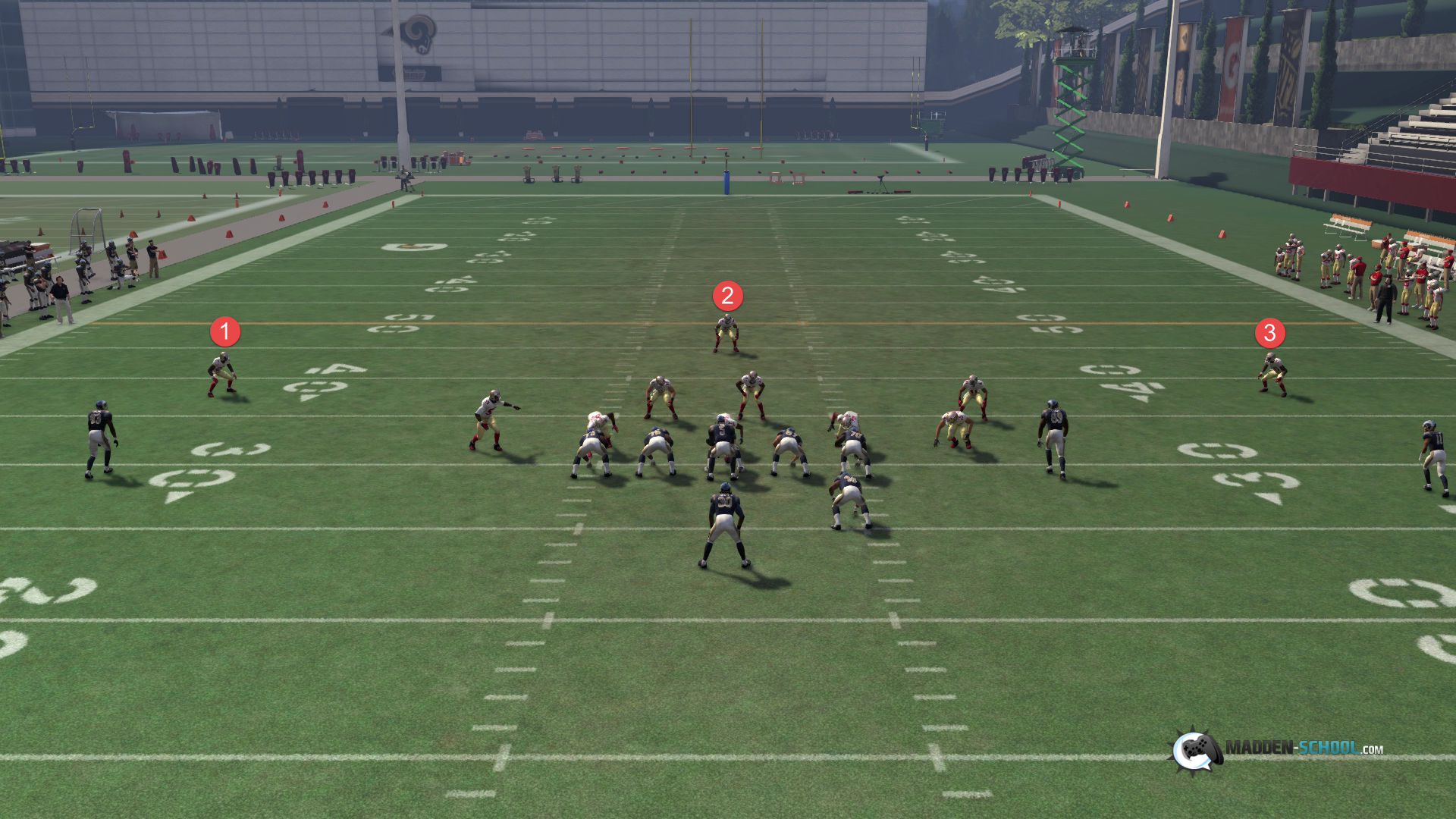 We can see before the snap that the defense looks to be lined up in what could be a cover 3 defense.  Remember, we only want to call this play against cover 3.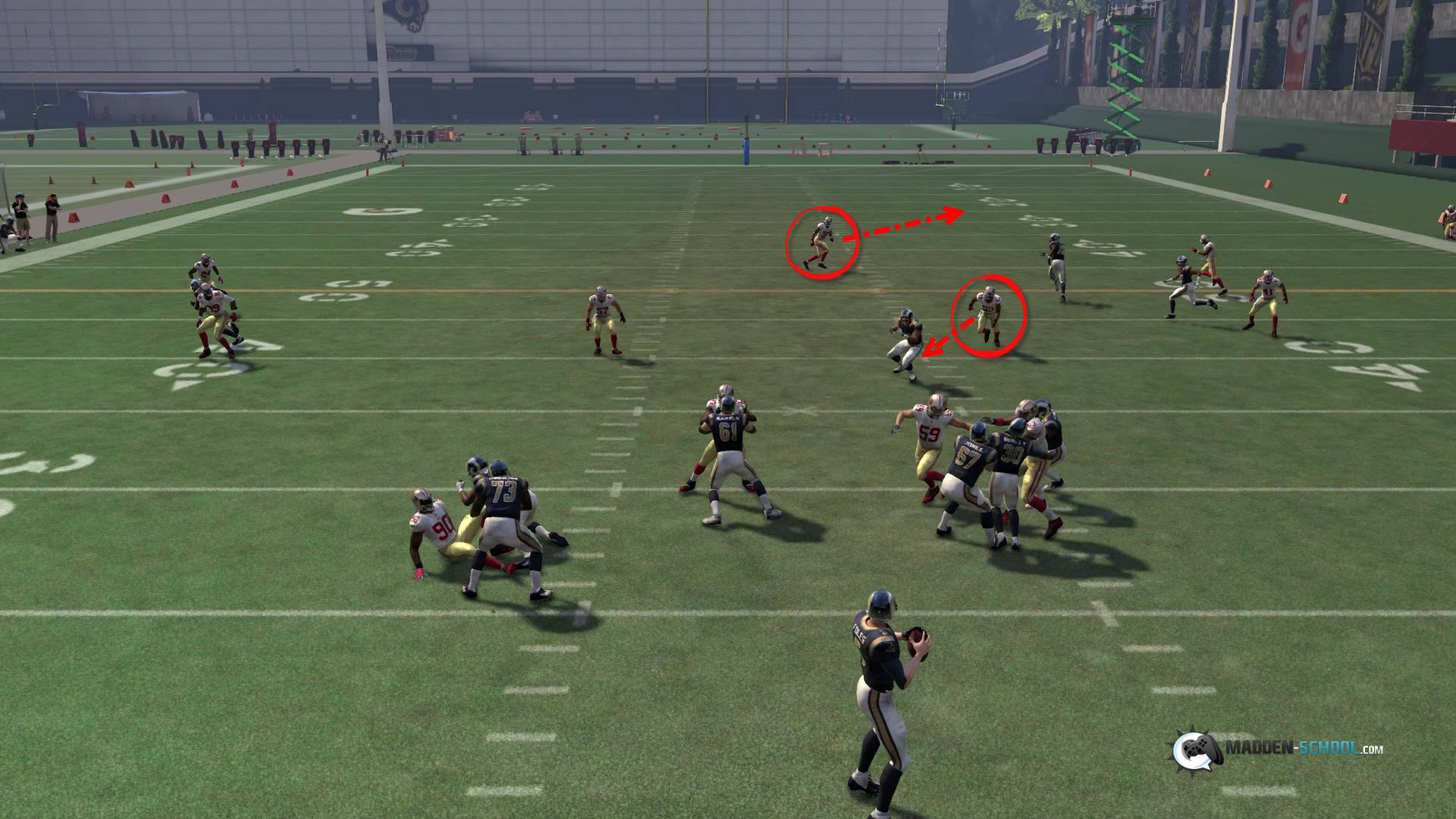 You can see the linebacker in the yellow zone comes down to defend against the fullback on the curl route.  The safety in the middle of the field starts moving to the right in order to cover the tight end on the streak route.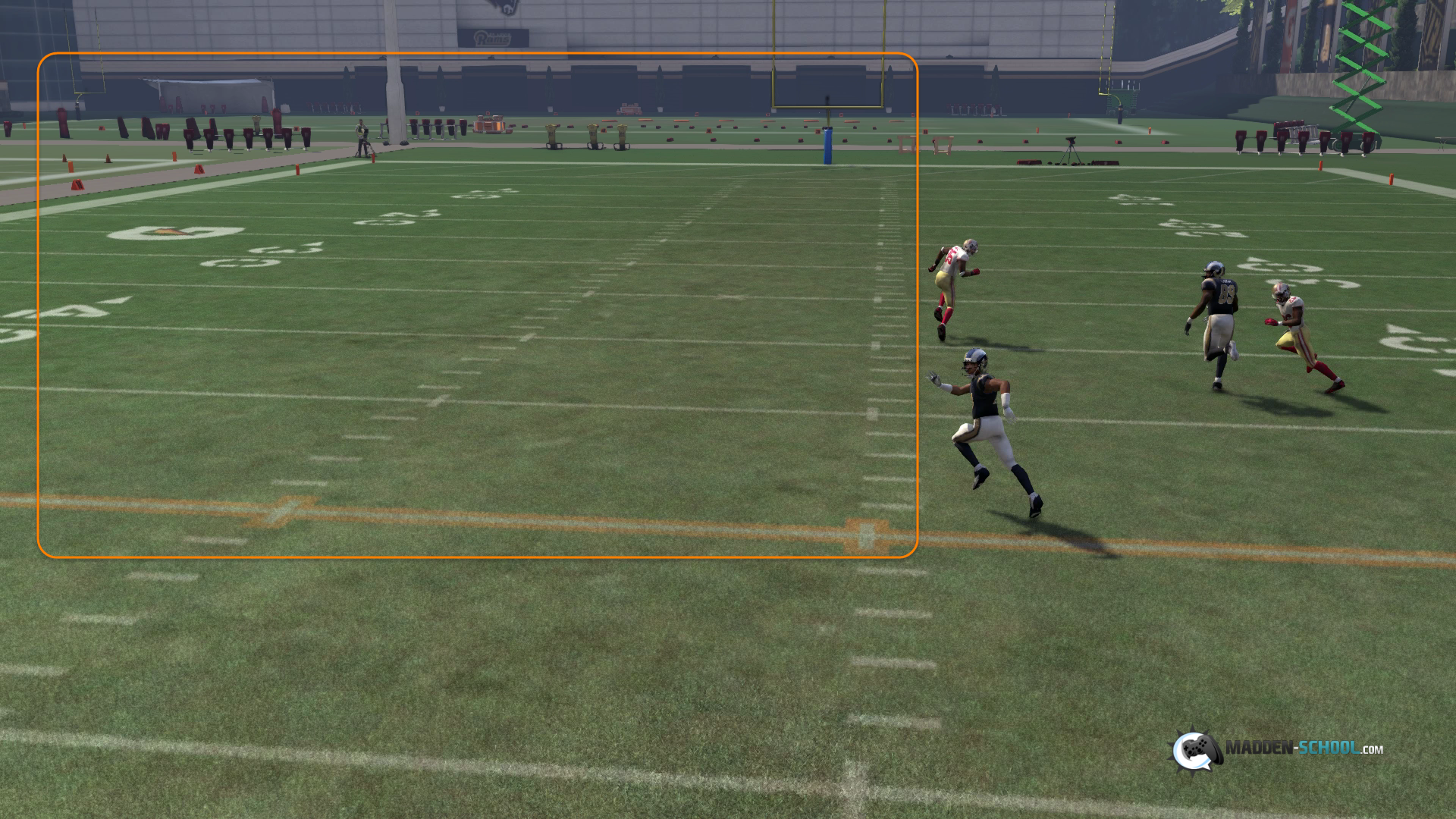 You can see the huge window we have to throw the ball into.  Our receiver is wide open.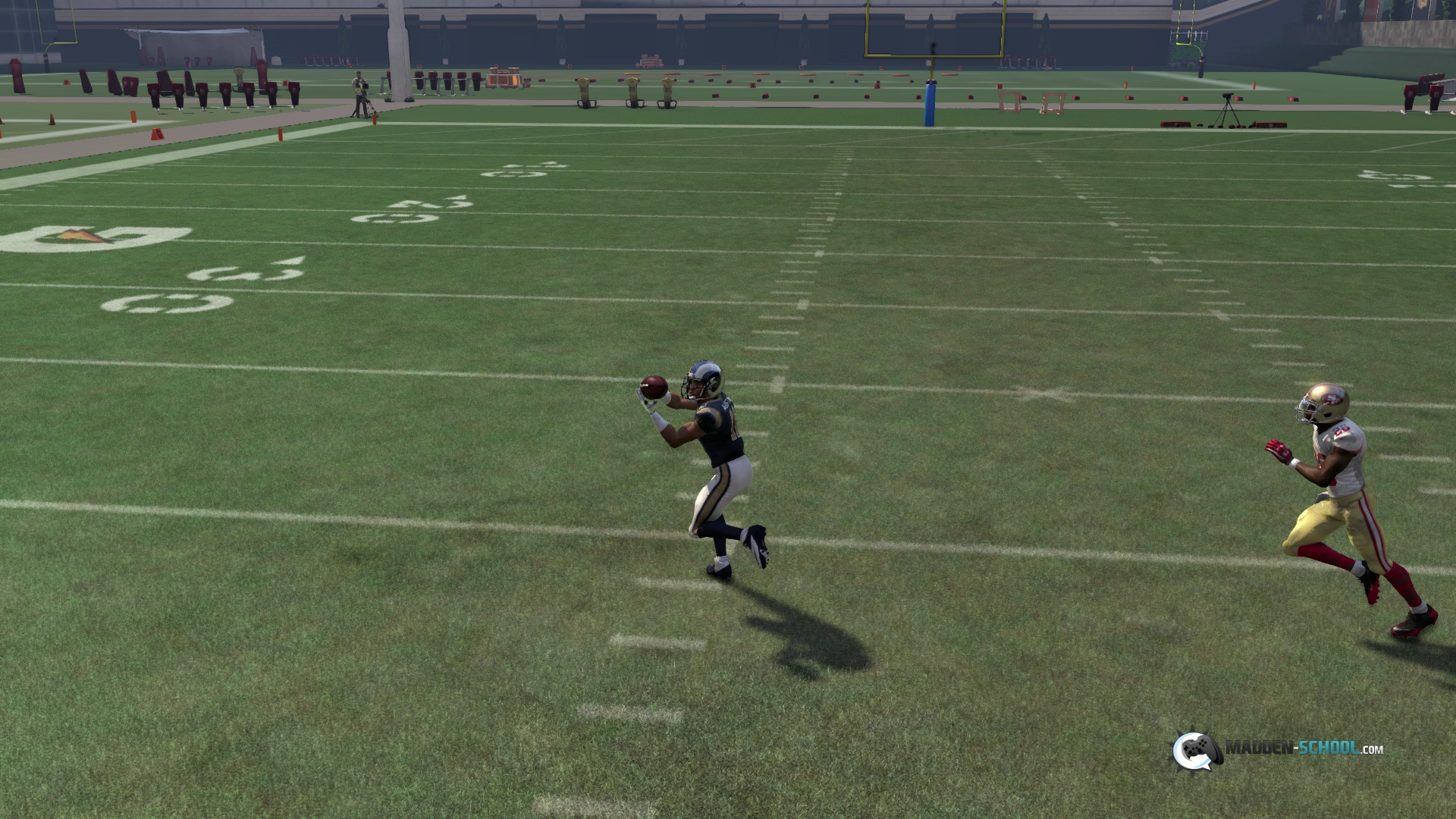 If we do it right, our wide receiver will be open over the middle of the field.