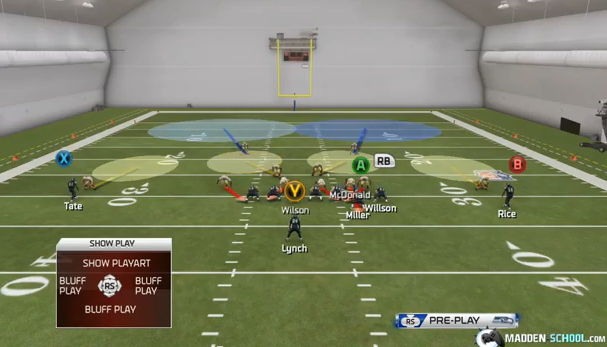 In today's free Madden 25 tip, we will be going over a nice blitz out of the 3-4 playbook that brings pressure off the edge. Most of you already have heard that our Madden 25 Defensive Lockdown eBook came out yesterday.  This is another play you can mix in with the ebook for even more success.
The full breakdown is below.
Bringing Edge Heat in Madden 25: 3-4 Even - Strike OLB 2

Playbook
: 3-4
Formation: 3-4 Even
Play: Strike OLB 2
Setup:
Shift the Dline to the right
Crash the Dline out
Reblitz the LE (on the right side of the screen)
Madden School Pro Tip: Mix this play in with the A-gap heat and your favorite coverage play for best results.
If you want to take your game to the next level, check out our Madden 25 eBooks below. Also, be sure to look over our Madden School 365 section.