Safety is one of the most vital positions to consider when building your defense in Madden 18. Since the pros at Madden School are just as dedicated to improving your defensive game, we've decided to give you some of the top players at certain positions. Today, we're giving you our top safeties to build around in Madden 18.
SS Adrian Amos, Chicago Bears
24 years old, 94 overall
Amos's 93 SPD rating is one of the highest among Madden 18 Strong Safeties. The young SS belongs to one of the top young defenses to build around. Amos's SPD rating is great, but he also possesses a Strip Ball Trait, with 87  AWR, 87 PRC, and an incredible 89 ZCV. Those are all amazing ratings for a young Strong Safety such as Amos. When you combine the Bears front seven with the secondary, Amos is certainly one of the top safeties to build around in Madden 18.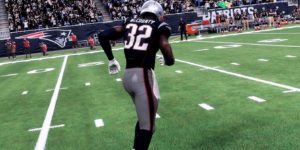 FS Tyran Mathieu, Arizona Cardinals
25 years old, 88 overall
Mathieu probably deserves a higher overall rating than his average 88, but regardless of his number, he's a deadly playmaker at the position. At only 25 years old, you'll have a solid five to six years of production at the FS spot from Mathieu. He has 90 SPD, a Strip Ball Trait, Clutch Trait, and High Motor Trait. His only drawback is his ZCV rating which sits at a lower 75.
SS Landon Collins, NY Giants
23 years old, 95 overall
Landon Collins is the gold standard at the SS spot, and at only 22 years old he's our top safety to build around in Madden 18. His 88 SPD, 90 AWR, 89 POW (hit power), 90 PRC plus an 85 ZCV all make up Collins' 95 overall rating. Consider his Big Hitter and High Motor Traits and you have yourself the top SS to build around.
FS Kevin Byard, Tennessee Titans
23 years old, 93 overall
Byard is one of our sleepers, but he anchors a talented secondary and has some playmaking ability. Byard can cover with his 90 ZCV, 88 PRC, 88 AWR, and 89 SPD ratings. Factor in he's only 23 years of age and you're set at the FS spot for the next 7 seasons.
SS Keanu Neal, Atlanta Falcons
22 years old, 92 overall 
The young SS for the Falcons possesses a whopping 94 POW rating to go with his Big Hitter and Strip Ball Trait. That's a recipe for some Forced Fumbles in the secondary without a doubt. Be aware when throwing over the middle near Neal, he will light you up if your opponent can time a hit stick.
FS Marcus Williams, New Orleans Saints
20 years old, 89 overall
The youngest player, and only rookie, on our list of top safeties to build around in Madden 18 is FS Marcus Williams of the Saints. He can anchor your defense for the next 10 years. His 80 AWR, 85 POW, 86 ZCV, and 80 PRC will only go up for Williams. Add in his High Motor and Strip Ball Traits and Williams is an incredibly well rounded player who, again, is still a rookie.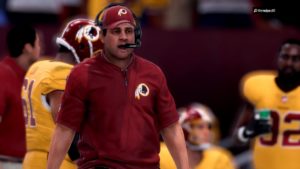 Who are some of your top safeties to build around in Madden 18? Jamaal Adams of the Jets comes to mind, and so does SS Karl Joseph of the Raiders. Share your thoughts and get the conversation started in the comments section below.
As always, the pros at Madden School have been in the lab a lot lately, and we're dedicated to improving your Madden game. Be sure to check out Madden School's latest tips and tricks for Madden 18.