The Madden 18 Super Bowl roster update is ready to download, and Madden School has you covered on all the latest news surrounding this week's update. The roster update is one of the final updates of the season, and this week's biggest moves include more than just player ratings.
Injured Players Return
Injured players are once again available to play with given they aren't on one of the final two Super Bowl teams. Only the Eagles and the Patriots rosters have yet to see injured players return. Sorry to those of you who want to use Carson Wentz. You'll have to wait a few more weeks for his return.
Good news, though, is Aaron Rogers is back, and that might mean trouble for the online competitive community. Aside from his return, other big time players that you'll have a chance to use once again include QB Deshaun Watson, WR Cameron Meredith, WR John Ross, and more.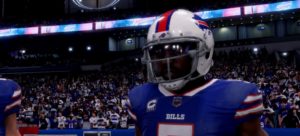 There were some small moves in the ratings of players who participated in Championship weekend. As is expected, a few of the players from the losing teams, Vikings and Jaguars, saw their ratings go down while a those from the winning teams, Eagles and Patriots, will find their ratings rose a bit.
Here are some of the winners and losers from this week's roster update.
Winners
Lane Johnson RT, Eagles
Up 1 point to a 91 overall
Chris Long LE, Eagles
Up 2 points to an 81 overall
Alshon Jeffery WR, Eagles
Up 1 point to a 90 overall
Trey Flowers RE, Patriots
Up 2 points to an 86 overall
Nick Foles QB, Eagles
Up 2 points to a 75 overall
Zach Ertz TE, Eagles
Up 1 point to an 88 overall
Nate Solder LT, Patriots
Up 1 point to an 81 overall
Losers
Calais Campbell RE, Jaguars
Down 1 point to a 94 overall
AJ Bouye CB, Jaguars
Down 1 point to a 89 overall
Anthony Barr ROLB, Vikings
Down 1 point to a 84 overall
Case Keenum QB, Vikings
Down 1 point to an 83 overall
Tashaun Gipson FS, Jaguars
Down 1 point to an 83 overall
Adam Thielen WR, Vikings
Down 1 point to an 87 overall
Analysis
It's easy to tell from these lists exactly which teams won and which teams lost this past weekend. The Eagles and Patriots both have players all over the winners side of the Madden School list. It will definitely be interesting to see how much play the Eagles get online over the course of the next two weeks leading up to the Super Bowl. QB Nick Foles is still a liability in Madden 18, no matter how well he played in the NFC Championship game.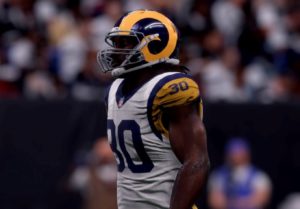 On the other end of the spectrum, the losers side of the list is littered with Jaguars and Vikings players. Jaguar defenders such as RE Calais Campbell, CB AJ Bouye, and more all saw their ratings go down just a bit after last week's AFC Championship loss. Regardless, both losing teams are still viable teams with really great ratings, and come tailor made for online competitive play.
The pros at Madden School are hard at word putting together the best ebooks in the Madden community. Remember to sign up for your Madden School Unlimited Membership to gain access to all of our professionally developed ebooks plus more.