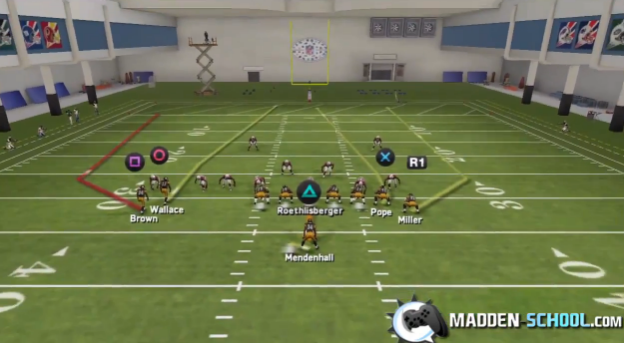 The play we are breaking down in this tip is part of a concept that tournament players are very familiar with especially in Madden 13.  We use 2 fade routes and 2 streak routes with lead passing to throw our receivers open even when it looks like they are well covered.  The full analysis is below.
Playbook: Pittsburgh Steelers
Formation: Singleback Ace Pair Flex
Play: Four Verticals
Madden 13 Four Verticals (Beat 2 Man Under Defenses)
Setup:
Hot route your running back to block
Reads:
Against man to man defense, lead pass inside to either your wide receiver on the fade route or your tight end on the fade route.
Madden-School.com Pro Tip: This play works best with highly rated receivers.  You will also want to have a quarterback with good accuracy to run this play most effectively.
If you truly want to take your Madden game to the next level, make sure to check out the 3 ebooks we currently have available.