In today's free Madden 18 tip, we are going over a 4 man nano blitz that brings B-gap pressure.  It is extremely consistent against 5 guys blocking, and can even work against an extra running back blocking as well.
The setup is very simple (only 2 steps) so you can get started with it right away!
We've got the full breakdown below.
Madden 18 Tips: Extremely Fast Nano Blitz - 4 Man Rush
Playbook: Oakland Raiders
Formation: Big Dime 2-3-6 Sam
Play: Str Eagle 3
Setup:
Pinch and crash your defensive line down
Put your OLB on the right side of the screen into a hard flat and user him
Overview: This play rushes only 4 guys and is very consistent at getting 1 guy free.  It can even work if your opponent blocks an extra running back on the right side of the field.
Enjoying our free Madden 18 tips? Make sure to check out Madden School Unlimited to get all of our Madden 18 ebooks and guides!

Let's take a look at this play in more detail.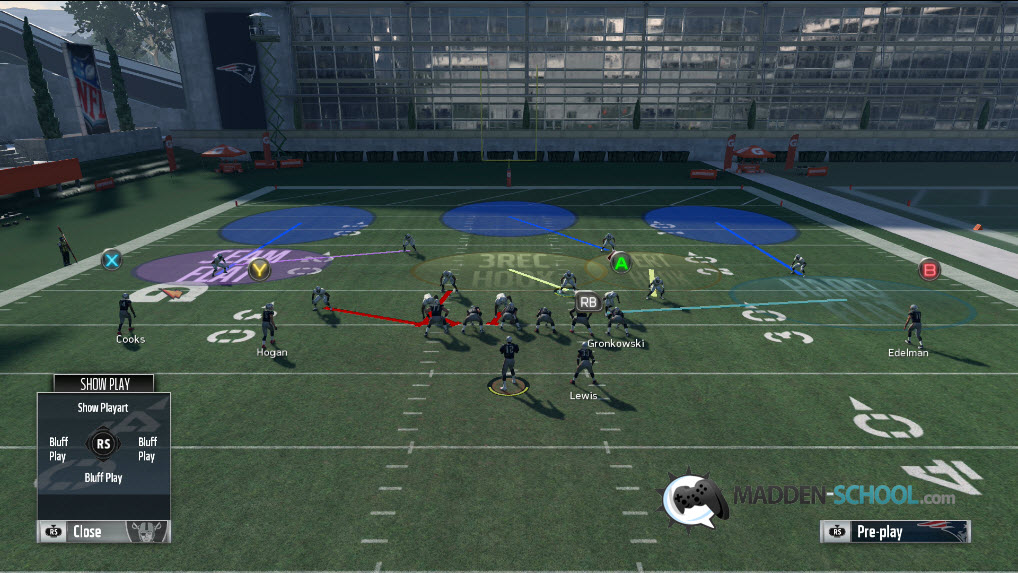 This is the basics of how the play art should look right before your opponent snaps the ball.  You can adjust all of the zones except the hard flat.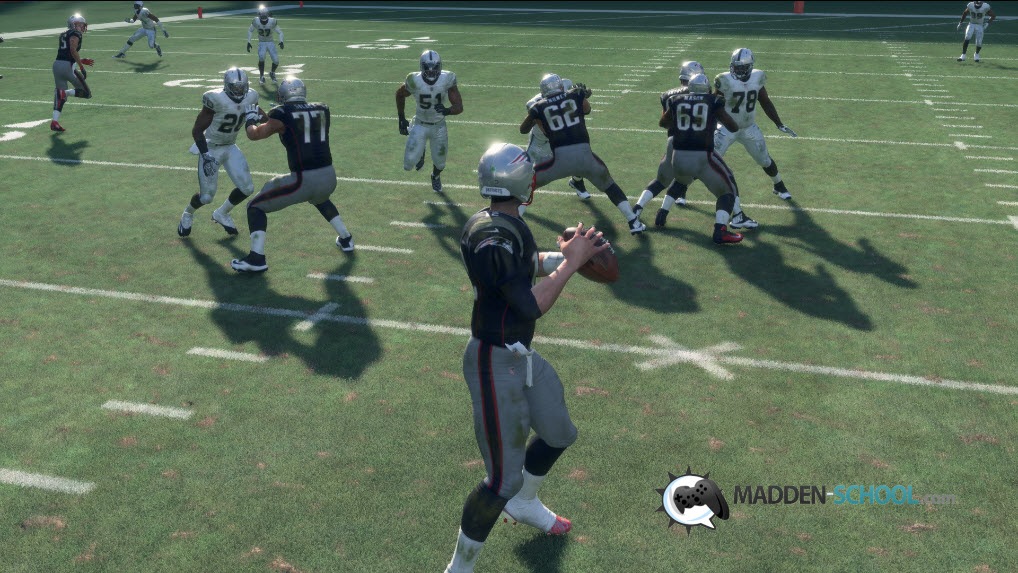 You can see that right after the ball is snapped, our linebacker comes through the B-gap completely untouched.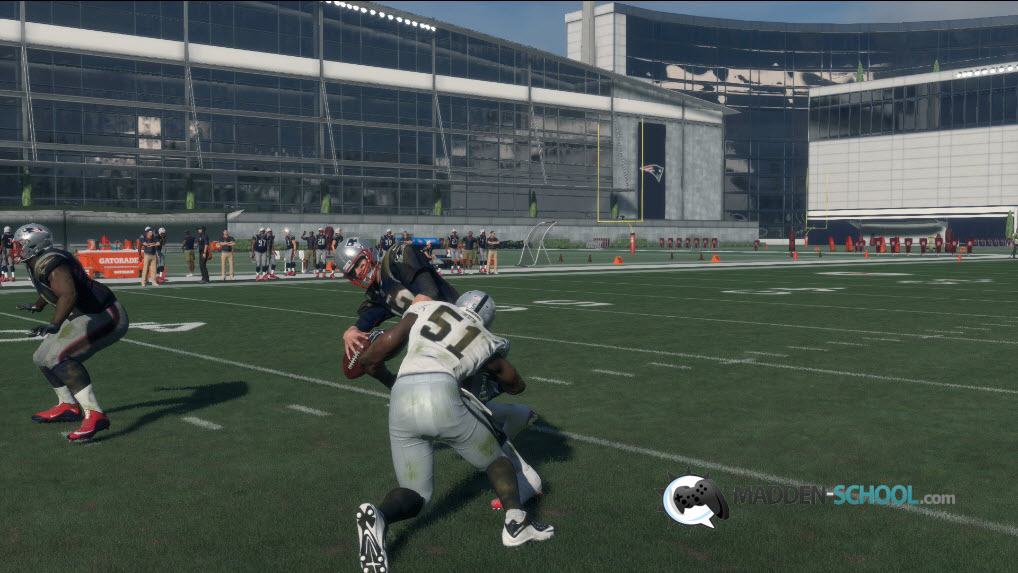 The nano blitz results in a quick sack, even against an extra guy blocking.
Check out the first play from our Madden 18 Arizona Offensive eBook that results in touchdowns against every common defense in the game!
More Madden 18 Free Tips and Money Plays You Might Like: