In our latest Madden School tip, we are going over a money play that beats any kind of man to man defense or cover 2 defense in Madden 18.
Check out the full video and breakdown below.
https://www.facebook.com/maddenschool/videos/1608966722511904/
Playbook: Washington Redskins
Formation: Gun Wing Doubles Offset Wk
Play: Sail
Setup:
Hot route your B/circle receiver to a fade route
Block your running back
Reads:
Your first read is always your X/square receiver on the post
If he is covered, look to your Y/triangle receiver on the corner route
Your A/X tight end on the whip route is your check down option if everything else is covered.
Overview: This play absolutely destroys cover 2 and man to man defenses in Madden 18.
Check out other free Madden 18 money plays!
Let's take a closer look at how this play works.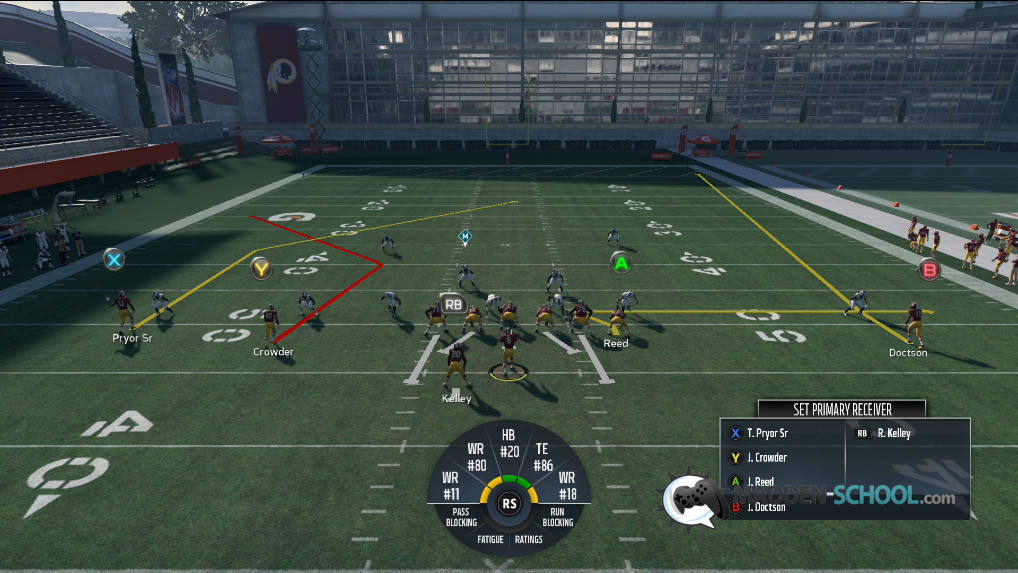 This is how the play art should look right before we snap the ball.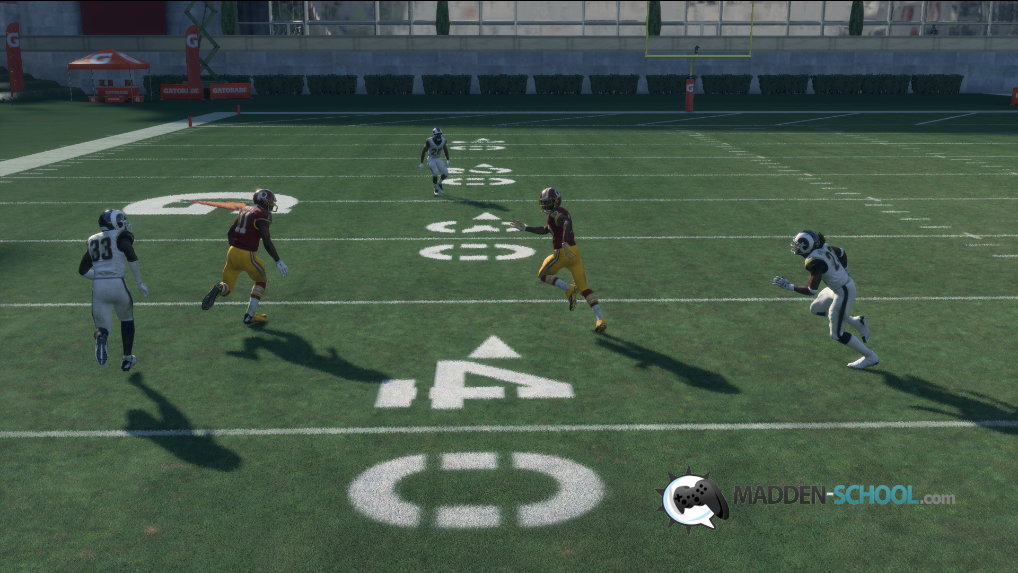 You can see that both our receivers have their defenders beat.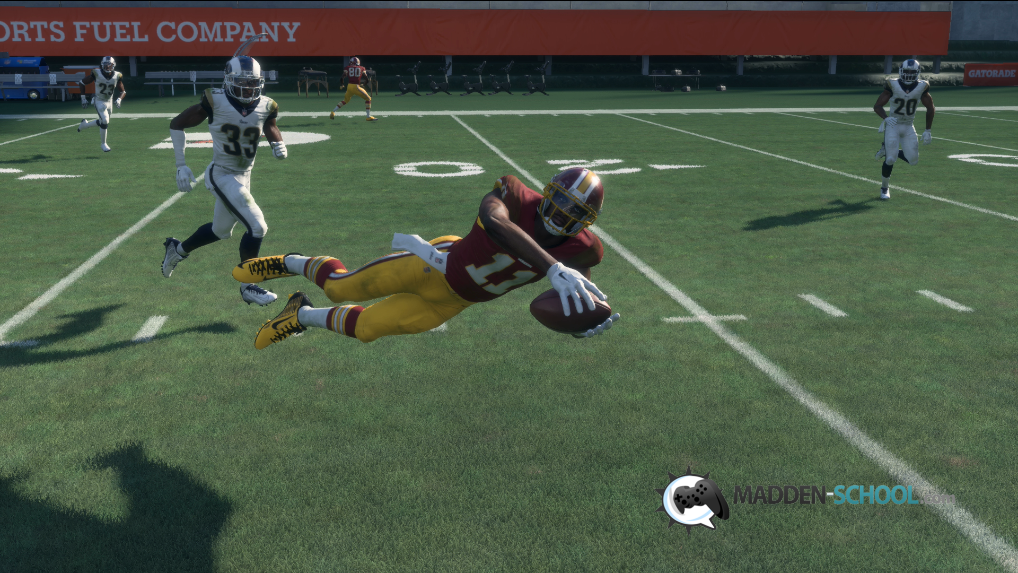 We throw it to our receiver on the post route and he makes the catch for a 30 yard gain.
We are hard at work on our first Madden 18 eBooks.  Madden School Unlimited members get every single ebook we release the entire year!  Make sure you don't miss out.