For today's madden-school.com free madden tip, we break down a blitz in the Sub 4-1-6 formation that gets great pressure with absolutely no pre-snap adjustments.  Some leagues, tournaments, and communities have specific rules but you will be able to use this blitz in any madden 12 game.
Formation: Sub 4-1-6
Play: Overload 1 Roll (Overload 3 Seam if you want to use the zone version)
Setup: None
This play is just meant to add to your arsenal of good blitzes to call in passing situations.  There is not great coverage, but if your opponent is looking at a 3rd and long or if you know that your opponent is trying to take a shot deep down the field, call this play for an easy sack.  Keep in mind that the man to man version of this play leaves the running back uncovered.  You can use the safety in the deep blue zone to manually over this route.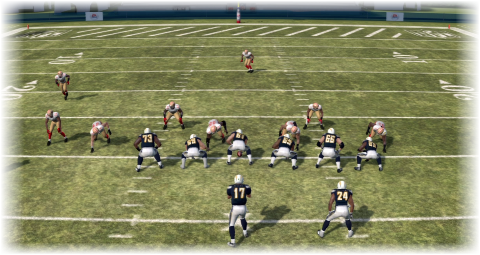 You can see from the pre-play screenshot there is no indication that we are bringing pressure, so your opponent won't have any reason to make any protection adjustments.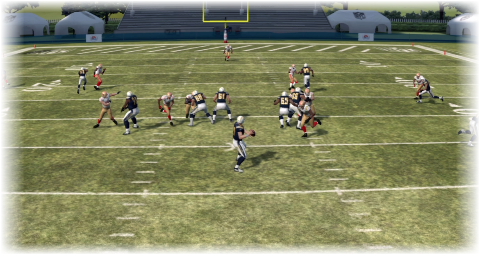 You see that our cornerback comes through the gap between our DE and out DT.  Occassionally, our defensive end on the right side of the screen lso comes in untouched to creat pressure coming from the inside and off the edge.
Thanks for reading today's free defensive madden tip. To instantly improve in madden 12 and to start dominating your opponents immediately, check out our madden-school.com ebooks.