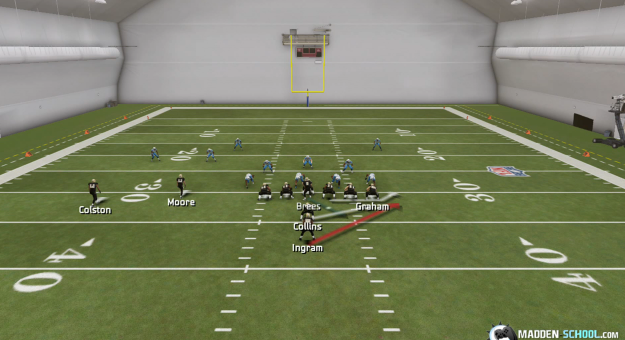 Running the football is easier than ever in Madden 25, so in today's free tip we will be going over one of our favorite run plays in this year's game called Saints HB Power.
We have the full video breakdown below.
Madden 25 Running Play: IForm Twins Flex - Saints HB Power

Playbook
: New Orleans Saints
Formation: IForm Flex Twins
Play: Saints HB Power
Setup:
None required, but you can flip the run to the other side.
Madden School Pro Tip: This play works best with a running back with a high speed rating.  Mix it in with some passing plays out of the same formation to make it even more effective.
If you want to take your game to the next level, check out our Madden 25 eBook below. Also, be sure to look over our Madden School 365 section.