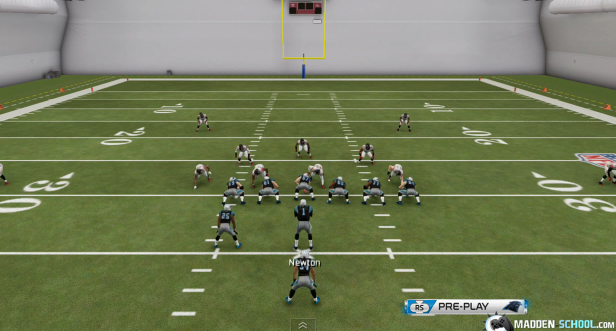 In today's free Madden 25 tip, we are continuing to go over a Pistol Weak scheme found in the Panthers playbook.  This running play is extremely hard to stop if you don't know it is coming.
The full breakdown can be found below.
Madden 25 Strategy: Pistol Weak - HB Zone Wk

Playbook
: Carolina Panthers
Formation: Pistol Weak
Play: HB Zone Wk
Setup:
None Required
(Optional) Motion the tight end to the left
You can either cut the run inside or outside, it is completely up to you and what the defense is doing.
We'll continue breaking down the Pistol Weak formation tomorrow.
If you want to take your game to the next level, check out our Madden 25 eBooks below. Also, be sure to look over our Madden School 365 section.