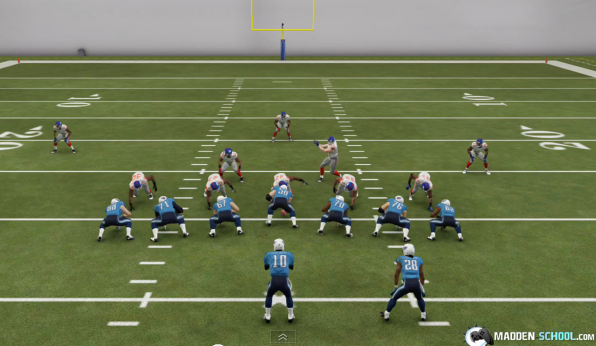 Counter plays from shotgun formations are a nightmare to deal with in Madden 25 if you aren't good at diagnosing a play and shutting it down with user skill.  That is why we are going over a way to stop them (or at least slow them down).
Check out the full breakdown below.
Madden 25 Defensive Tip Slowing Down The Shotgun HB Counter

Playbook
: New York Giants
Formation: 5-2
Play: Pinch
Setup:
Spread your D-line
Reblitz the blitzing linebacker
Madden School Pro Tip: If you get a defensive lineman into the backfield, immediately switch onto him and dive at the running back to stop the play in the backfield.
If you want to take your game to the next level, check out our Madden 25 eBook below. Also, be sure to look over our Madden School 365 section.