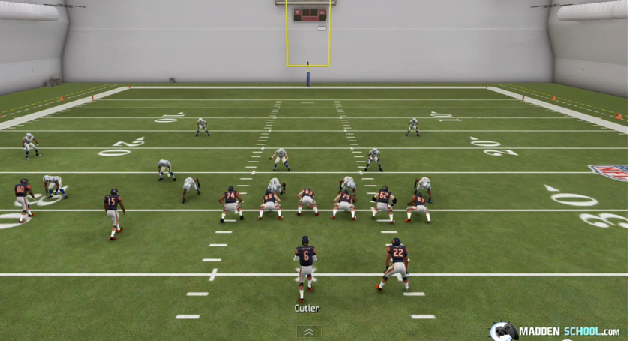 Today's free Madden 25 tip comes from Madden School staff member, SuperSkunk812.  If you make your reads correctly on this passing play, it is incredibly tough to stop.
We have the full breakdown below.
Madden 25: Gun Trio - TE In

Playbook
: Chicago Bears
Formation: Gun Trio
Play: TE In
Setup:
Hot route your B/circle receiver to a streak.
(Optional) Smart route your tight end.
Reads:
Your first read is your B/circle receiver
If he is covered, look to your tight end
If that is taken away too, look to your running back in the flat
The X/square receiver on the curl route is your final option.
If you want to take your game to the next level, check out our Madden 25 eBooks below. Also, be sure to look over our Madden School 365 section.