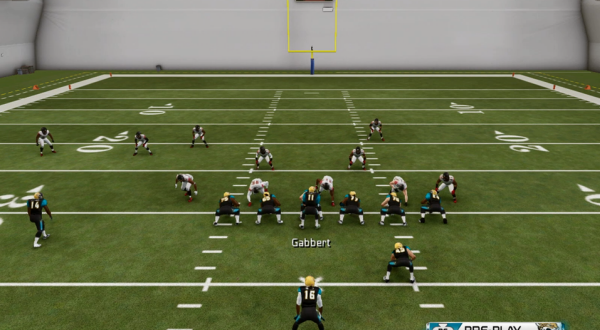 A few people have told us already that they'd like to see us break down some more running plays in Madden 25.  In this free tip, we are going over one of our favorite running plays, HB Stretch.
You will always have the chance to break this run for a big gain and can usually get a pretty consistent 5 or so yards with it.
Strong Pro Twins - HB Stretch

Playbook
: Jacksonville Jaguars
Formation: Strong Pro Twins
Play: HB Stretch
Setup: None
Madden School Pro Tip: You will want to run this play when there isn't a cornerback on the right side of the screen for the best chance of breaking a big gain.
If you want to get the most elite tips in Madden 25, check out our Madden School 365 section.