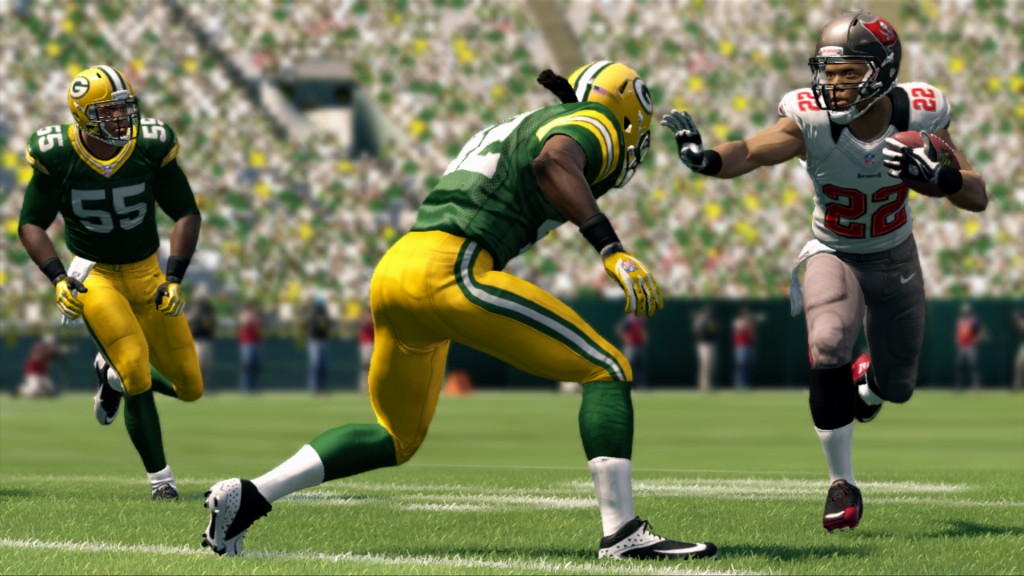 EA Sports has announced the schedule that they will use to reveal the new features in Madden 25.  Last year there were 1-2 hour webcasts, but sports gaming news site VG Strategy has obtained confirmation via twitter that we will not be seeing those this year.  Nonetheless, we have the release dates for when you can expect your Madden 25 news below.
There is a noticable gap between 5/20 and 6/24 which we attribute to E3 taking place in early June.  Right now most people in the media are speculating that is by design so EA Sports can announce Madden 25 on the next-gen consoles like the PlayStation 4 and XBOX 720.
The Madden 25 release date will be on Tuesday August 27th, 2013.  The Madden 25 pre order is now available on the PlayStation 3 and XBOX 360.
Run Free (4/25)
Unlock the power, precision and creativity of an NFL ball carrier.
Connected Franchise Part 1 (5/6)
Cement your legacy as one of the all-time great NFL players or coaches in the new and improved Connected Franchise.
Connected Franchise Part 2 (5/20)
Take ultimate control of your franchise
Madden Share (6/24)
The best content from around the Madden NFL universe, right at your fingertips.
Madden Ultimate Team (7/1)
Enjoy new ways to play and build your team in this year's edition of Ultimate Team.
What feature are you looking forward to most?  Let us know in the comments section below.