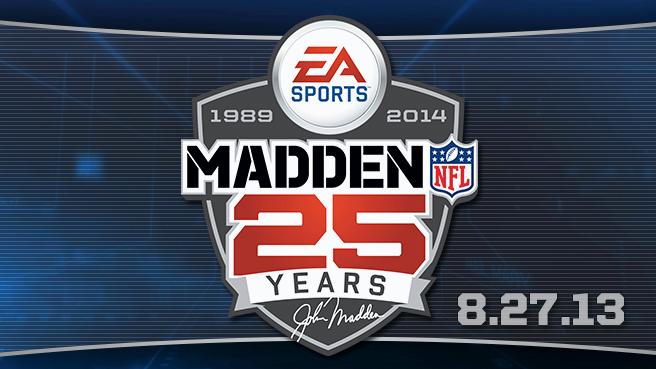 The release date for this year's version of EA Sports' mega-series Madden 25 has leaked its way onto the internet.  You will be able to get your hands on the game starting August 27th, 2013. As is customary, the 27th of August falls on a Tuesday.
Right now the only video game consoles that Madden 25 has been confirmed on is the PlayStation 3 and the XBOX 360.  That doesn't mean we won't see the popular NFL video game on the upcoming PlayStation 4 or XBOX 720.  When those details come out, we will be sure to pass them along to you.
Most expected this year's game to be titled Madden 14 but since this is the 25th year of Madden NFL video games, the name was announced as Madden 25.  25 years of one video game franchise is really quite an accomplishment.  Franchises like Call of Duty are considered to have remarkable runs but those have only been around for a decade.
Congratulations to EA Sports and John Madden for creating such a lasting video game.  We are all looking forward to the release date of Madden 25 on August 27th.  Will you pick up this year's game on the first day its available?  Let us know in the comments section.