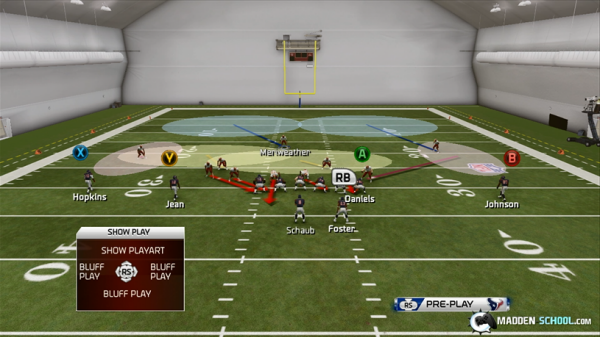 In today's free Madden 25 tip, we are going over a play that will bring decent pressure out of the 3-4.  If ran correctly, you should get a free rusher off the left side of the screen.
The real beauty of this play though, is that it looks like a cover 3 defense but is really a cover 2 which will be sure to confuse your opponent.
Check out the full breakdown below.
Madden 25 Defensive Tip - 3-4 Under: Roll Eagle 2
Playbook
: Washington Redskins (or any other 3-4 team)
Formation: 3-4 Under
Play: Roll Eagle 2
Setup:
Re-blitz your RE (on the left side of the screen)
Madden School Pro Tip: Use a safety with a high speed rating to get pressure a little quicker.
If you are enjoying our free tips, consider purchasing one of our Madden 25 eBooks. Not only are you supporting Madden School but you will also be taking your game to a whole new level. Also be sure to check out our brand new Madden School 365 area where you will receive 1 premium tip every day for 365 days.