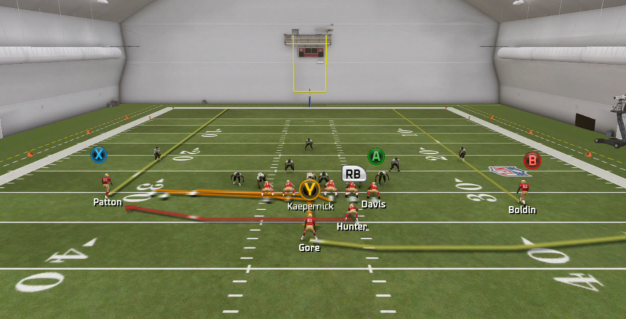 In today's Madden 25 strategy, we are going over a way to disguise a screen pass so your opponent won't see it coming.  We just need to make a few adjustments and this play can turn into a big gain.
Check out the full breakdown below.
Madden 25 Tips: Strong Pro - FB Screen

Playbook
: San Francisco 49ers
Formation: Strong Pro
Play: FB Screen
Setup:
Use the dual HB package
Hot route the fullback (2nd hb) to a swing left
Reads:
You want to throw it to your running back on the screen pass.
Madden School Pro Tip: Drift back and to the right with your quarterback to make the play a little more effective.
If you want to take your game to the next level, check out our Madden 25 eBook below. Also, be sure to look over our Madden School 365 section.