Unless you haven't been paying any attention to the recent Madden 20 news, you probably know that RPOs are coming to Madden 20. In fact, there are 220 different RPO plays in the game!
Most of us have seen the graphic going over the 3 different types of RPO plays added into Madden 20: Peek, Read, and Alert.
However, if you haven't yet seen it, we've included it below. If you want to learn more about what the difference is between the different run pass options are, you can do so here.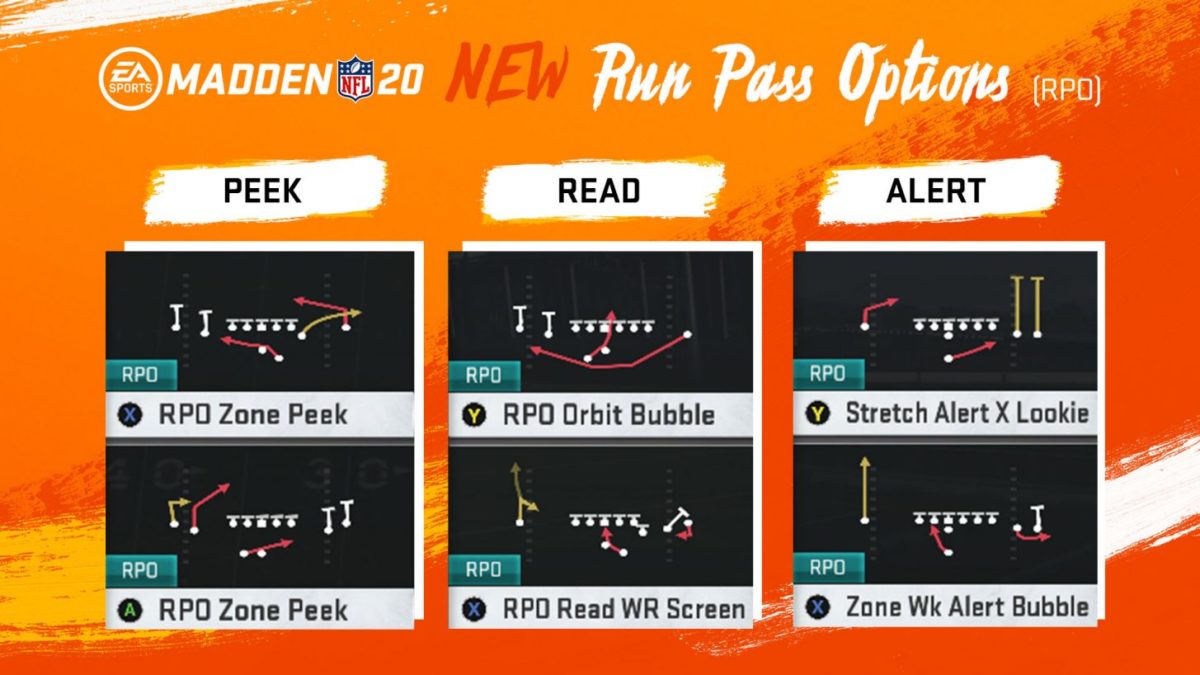 Gameplay footage of the different types of RPOs was much harder to come by.
The video below at first takes you through the play call screens of various RPO offenses, then it gets into a couple examples of how the RPOs actually look in Madden 20.
All in all, RPOs look pretty smooth and something that should be a lot of fun in Madden 20.
Here is an example of what you'll see on offense when you bring up the RPO play art at the line of scrimmage.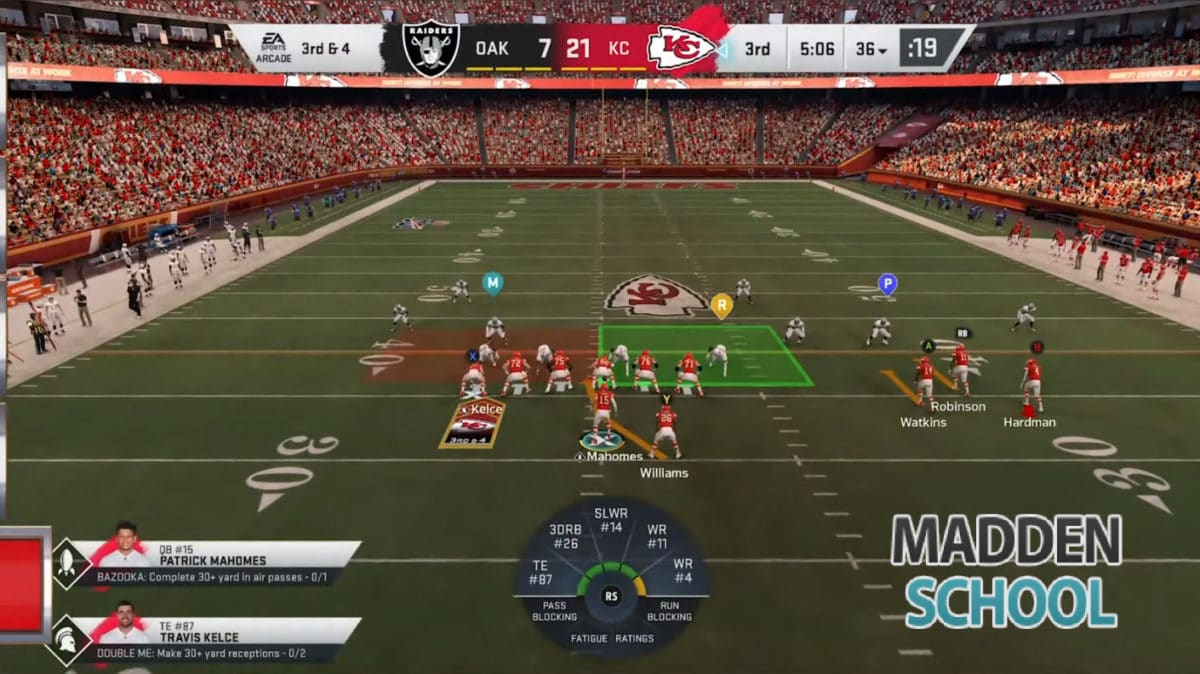 You can see that the read is a lot more complicated than in Madden 19. It is no longer as easy as just reading the defensive end.
If you quickly make the right reads, you can really frustrate the defense. If you take too long or make a bad read though, you will quickly find yourself going backwards.
Below you will find a few more screenshots to go along with our original batch that most people haven't seen yet. You can check them out below.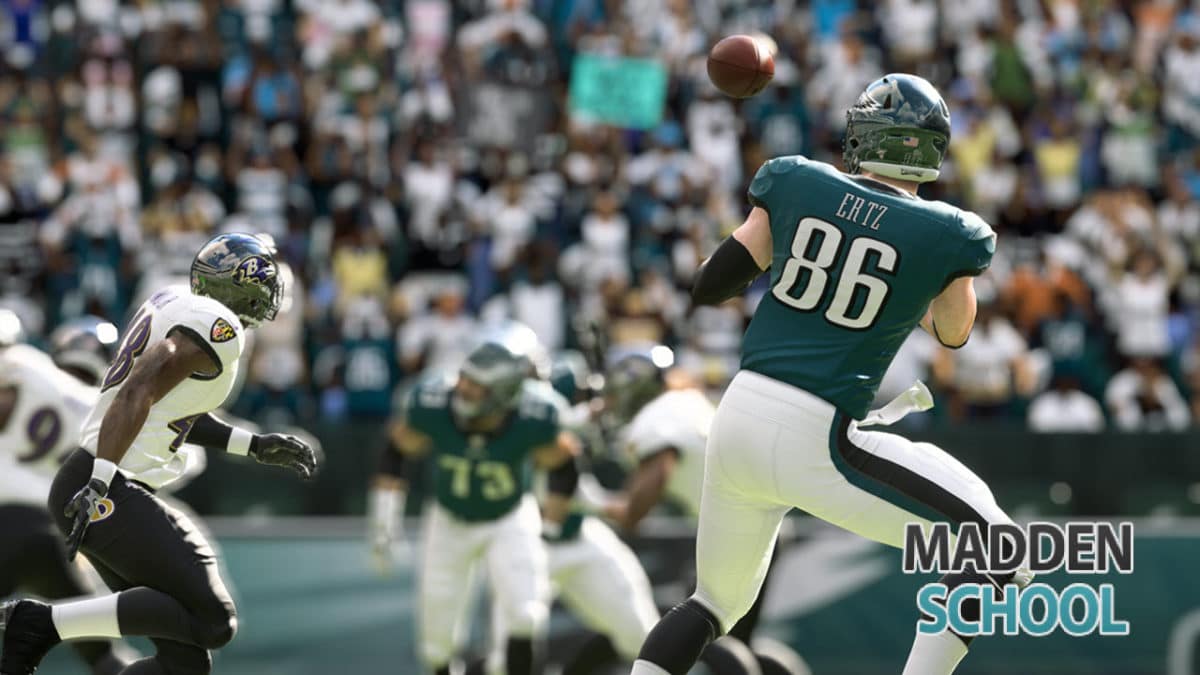 The first screenshot shows Zach Ertz catching a pass against the Baltimore Ravens defense.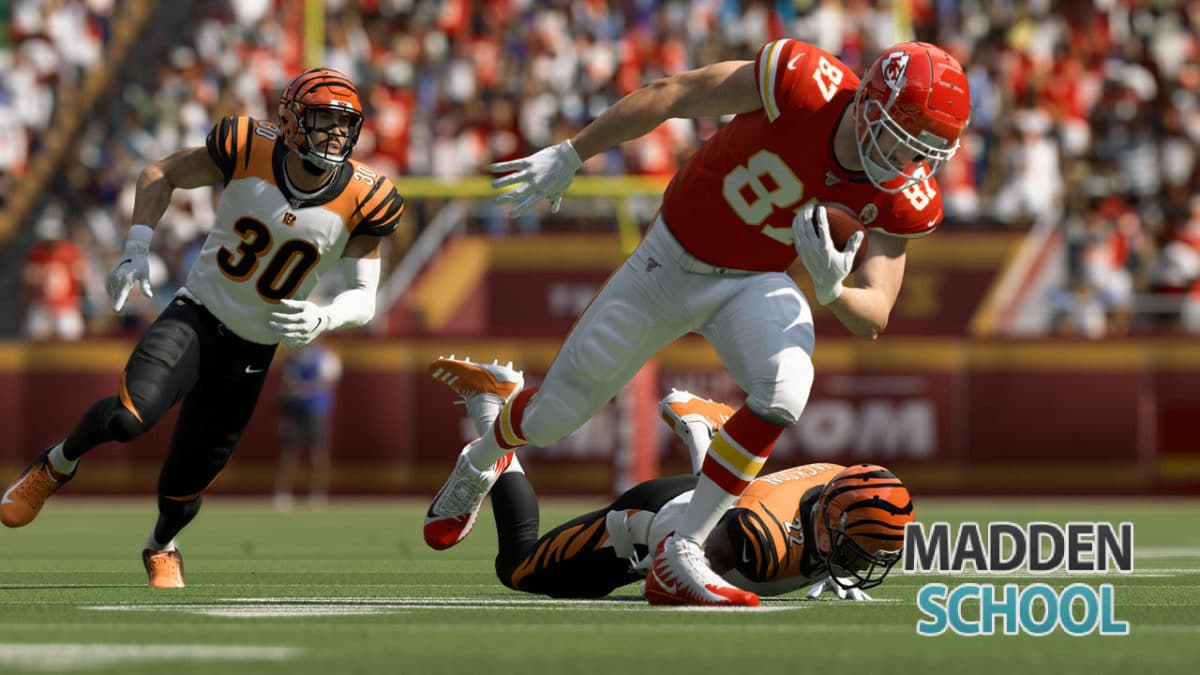 The next shows Travis Kelce running over a Bengals defender.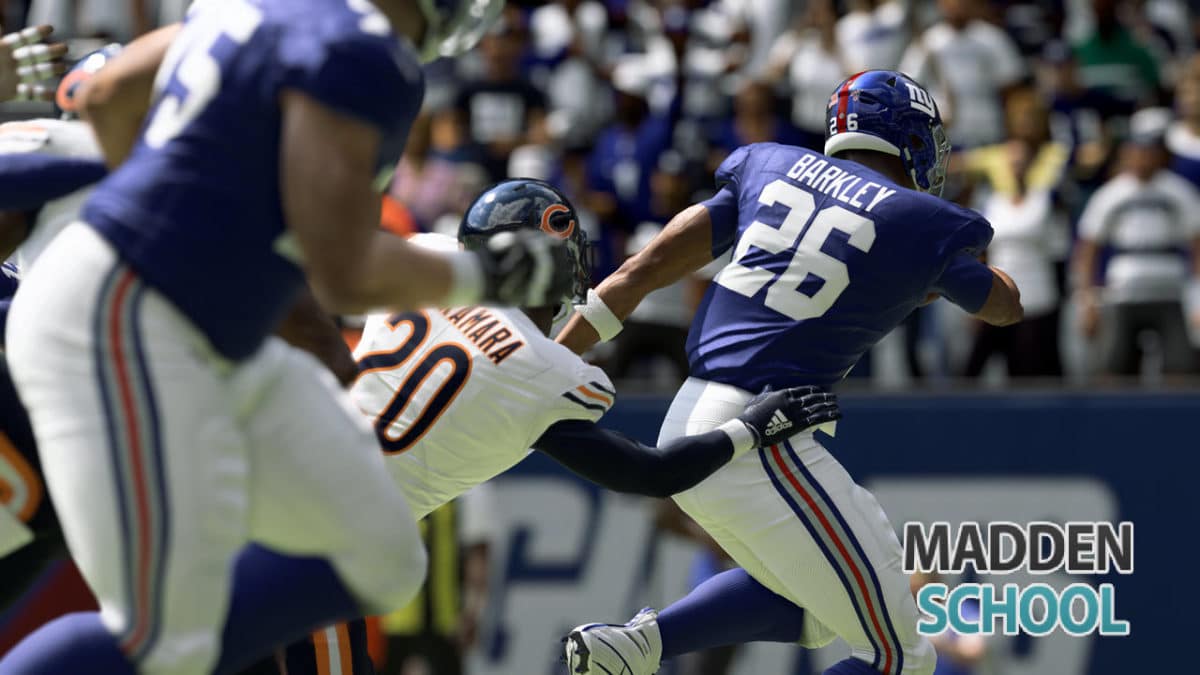 We've also got Saquon Barkley breaking a tackle and heading into open field.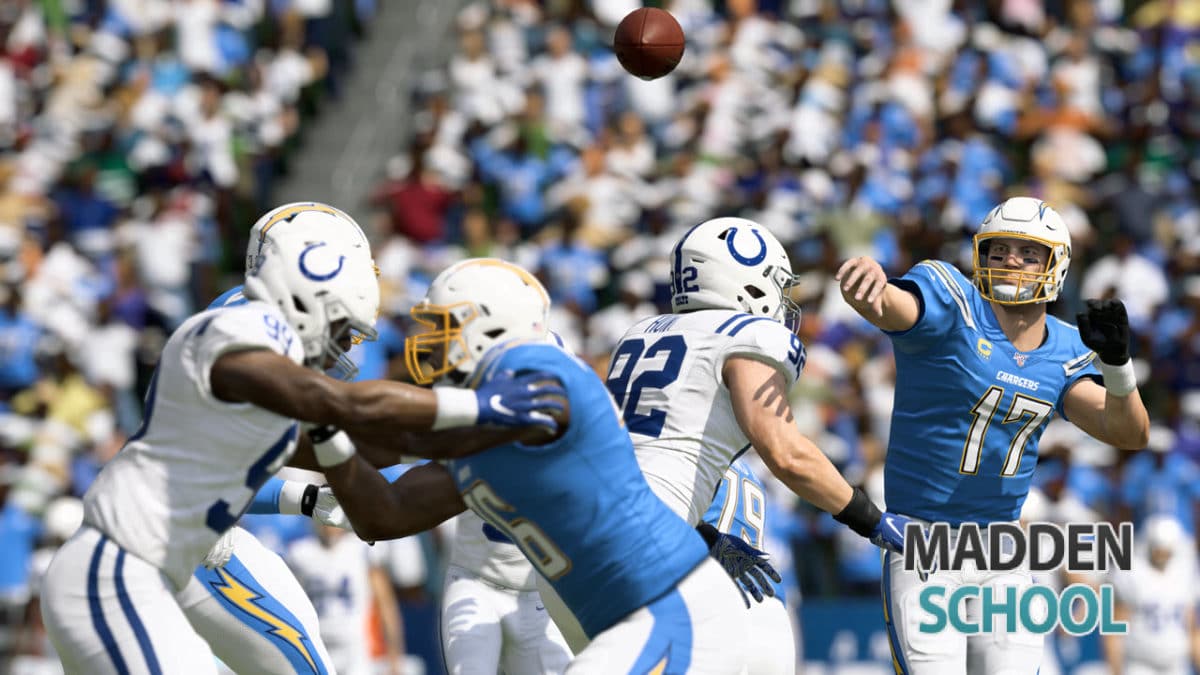 The screenshot above shows Philip Rivers throwing a pass against the Colts defense.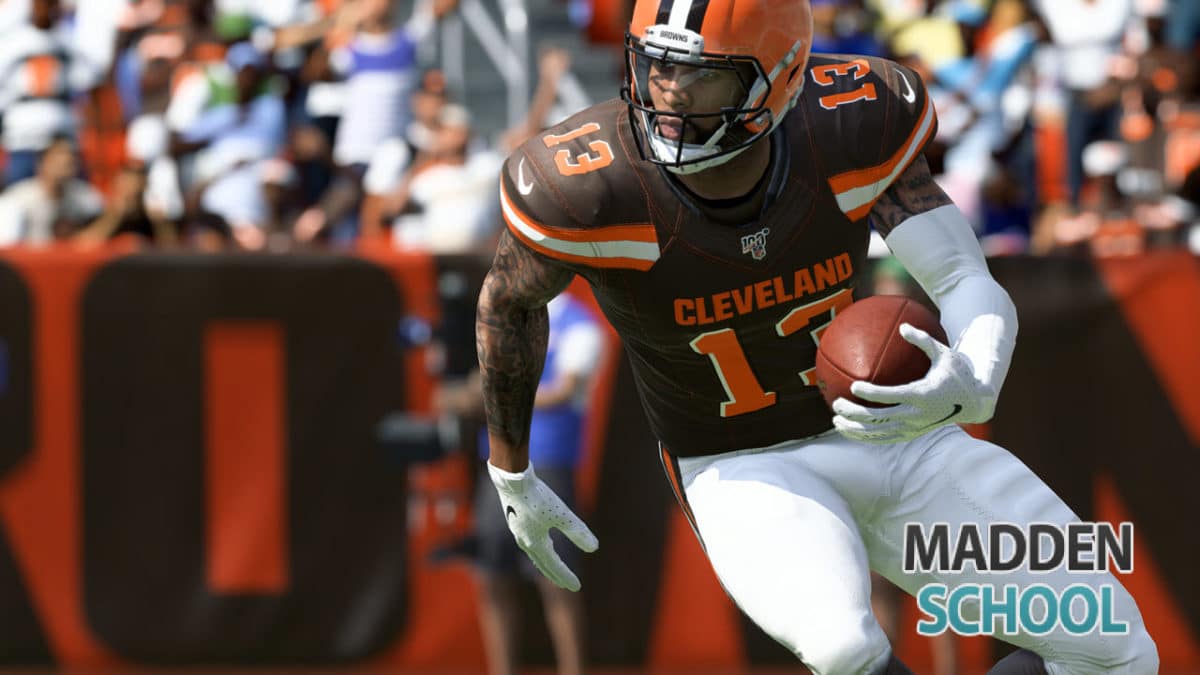 Cleveland Browns fans will love the first look at Odell Beckham Jr. in his new uniform.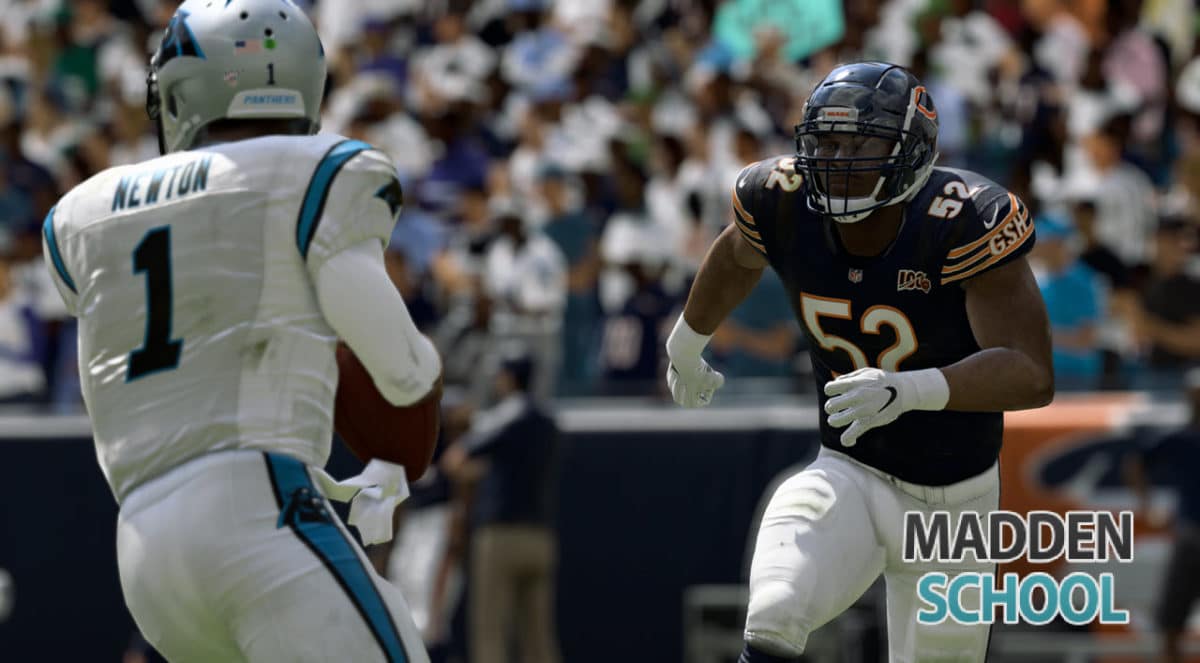 This screenshot shows Khalil Mack closing in on sack of Cam Newton.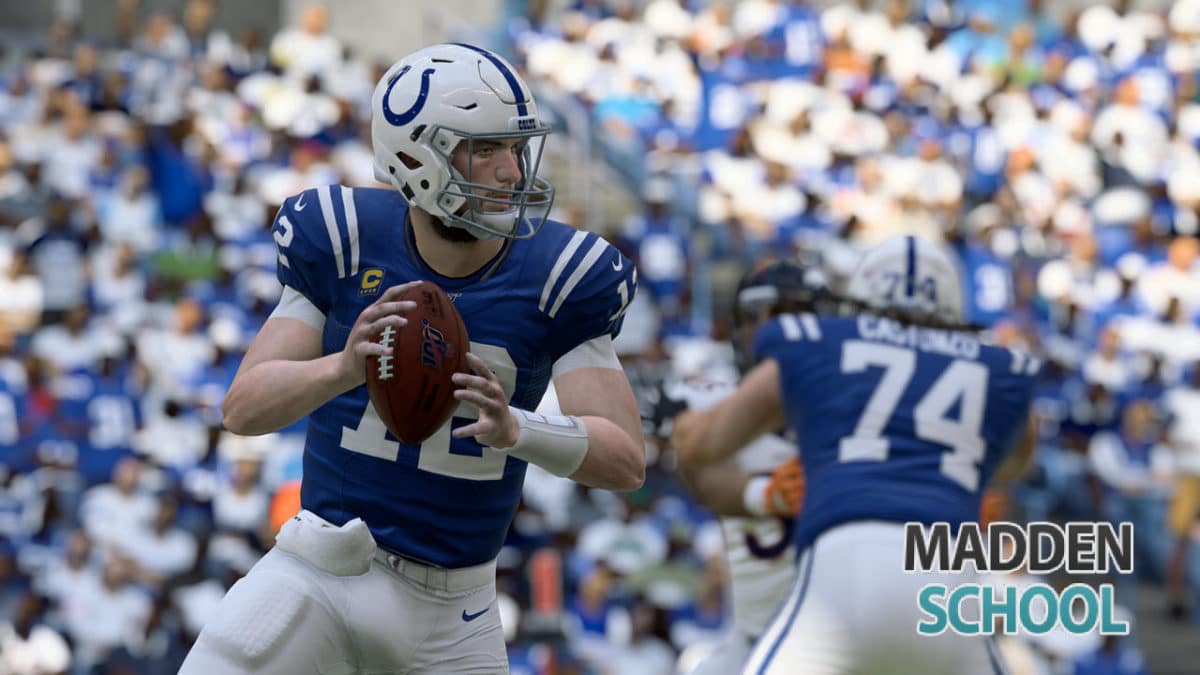 And then our last Madden 20 screenshot in this batch shows Andrew Luck standing tall in the pocket against the Broncos defense.
What are your thoughts on the latest Madden 20 RPO gameplay footage? What screenshots would you like to see in the future? Let us know in the comments!