For those of you that haven't been paying much attention to the barrage of Madden 20 news over the last month, there was a lot to learn about Madden 20 from yesterday's EA Play event.
For others, it seemed like a review of the things the developers announced in previous weeks.
However, even if you are a die hard Madden fan soaking up all of the latest information there were several new details and announcements that emerged from the event.
Here is what learned about Madden 20 at yesterday's EA Play event.
8 new high quality Madden 20 screenshots are near the bottom of this article.
What We Know and Like
As we reported yesterday afternoon, the Madden 20 closed Beta will release later this week.  And if you're one of the lucky people to acquire a code, it is a great chance at putting your mark on this year's game. The Beta will have four teams available. Those teams include, the Los Angeles Rams, New England Patriots, Kansas City Chiefs, and the New Orleans Saints.
Madden 20 seems to be a little slower than last year's game. This should make the game feel more realistic and allow for things to flow more seamless.  And whether we would like to admit it or not, that's a very good thing.
One of the first things that was announced this year was the addition of over 200 RPO plays.  Furthermore, after nearly two years since the improbable play, the 'Philly Special' will also make it's much anticipated debut. Additionally, updates to playbooks will be made throughout the year to keep plays fresh and up to date.
Some of the new Madden 20 hot route options are a giant step in the right direction. Tight end hot routes like a delayed fade and another where the tight end blocks first then runs a crossing route are a welcome addition. Look for a decent amount of new hot routes at every position in this year's game.
Madden Ultimate Team continues to be among EA's most popular features.  But at times in previous years, it could be difficult to navigate through the menus and hard for casual players to understand what accomplishments needed to be made in order to get an individual card. This has changed in Madden 20 and based on the images provided, looks much easier and more fluid than previous installments.
What We Need To See More Of
Superstar X-Factors and Zone abilities are the newest features in this year's game.  These new abilities will make each player different and separate the elite, from the good.
It is uncertain how many abilities and X-factors each player will possess or whether or not each team will have a set amount of players.  Nonetheless, it appears that Madden 20 will finally look and feel like the sport we have grown to love.
One concern potential concern X-Factors, is how uneven it could be for those teams with lesser talent and superstar players. How impossible may it be for a lower rated team to compete with the Chiefs, Patriots, Rams, and other juggernauts?
We all saw the clip of JuJu Smith-Schuster soaring high to make an unexpected grab.  This could be all too frequent and make Madden 20 more arcade-like.
Although it was brief, we did get our first glimpse at Face of the Franchise: QB1. It has the potential to be a game changer for career mode fans. How long will this game mode go on for? Will it feel repetitive like Electronic Arts' previous attempts at a story mode?
Lastly, franchise mode details were few and far between. And yes, Pro Bowl teams were added but details were scarce.
Madden 20 More Screenshots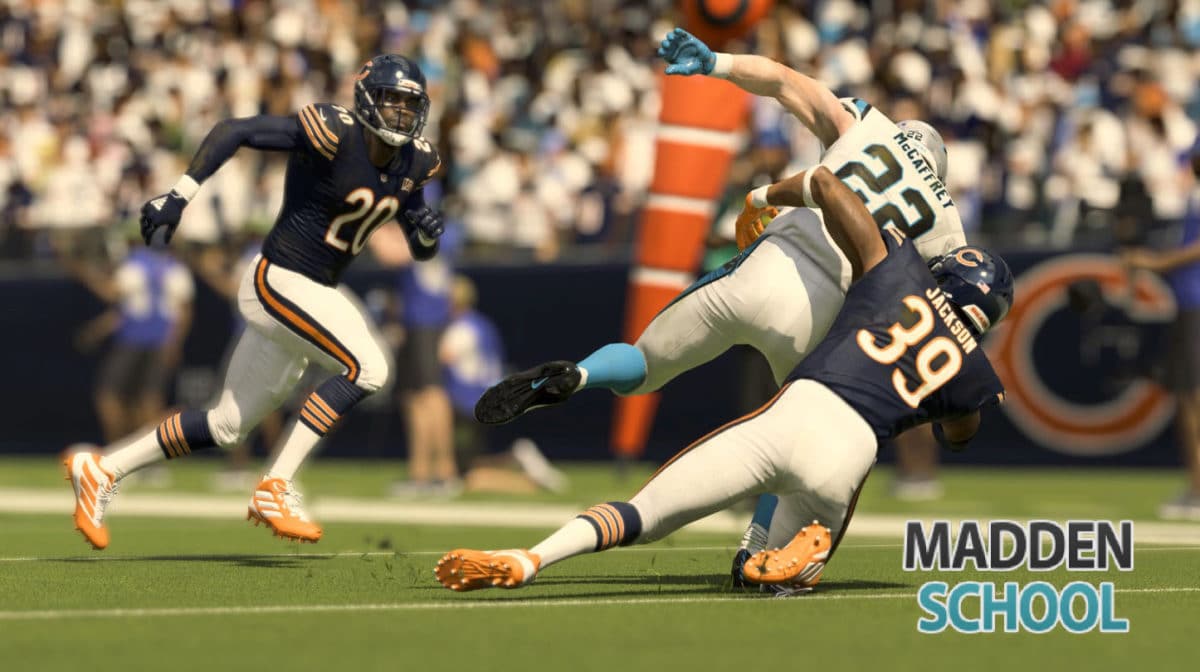 The first screenshot shows Carolina Panthers' running back Christian McCaffery getting tackled by a Bears defender.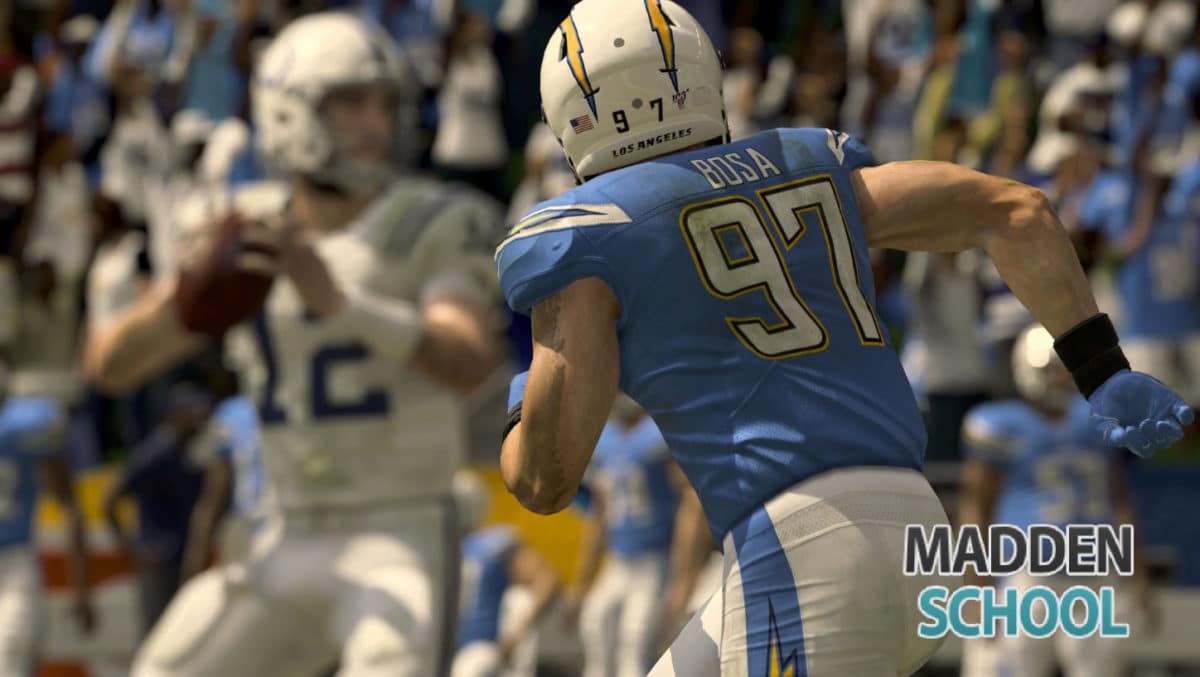 The next screenshot shows Joey Bosa heading for a sack on Andrew Luck.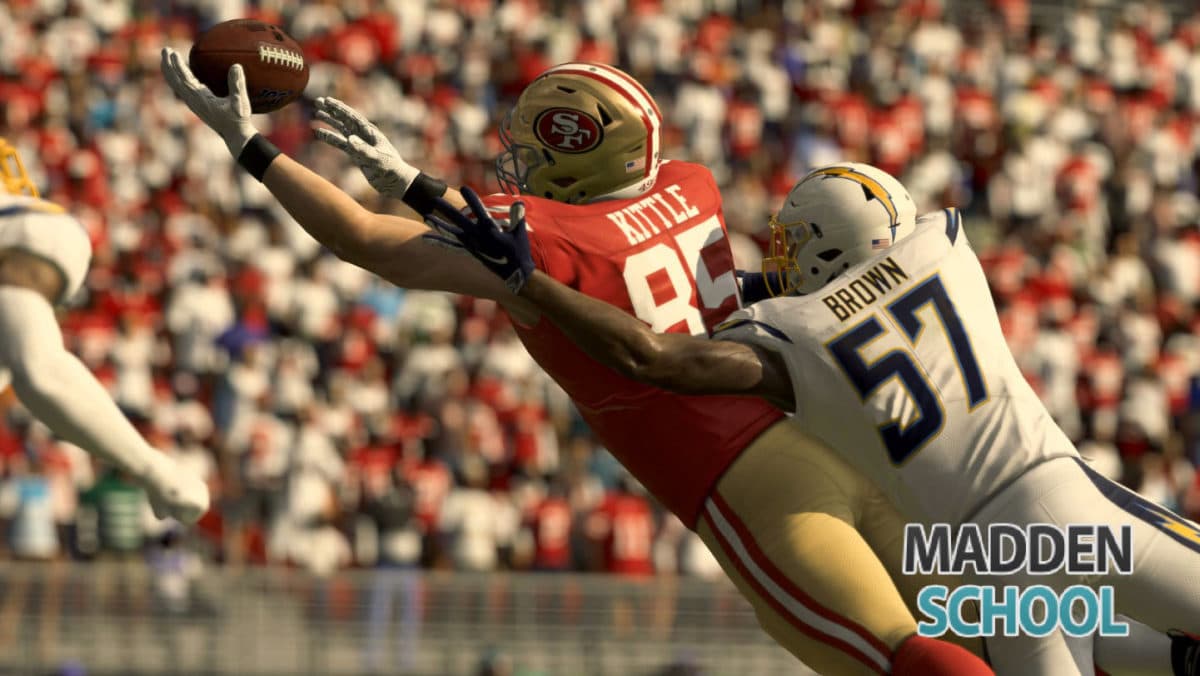 San Francisco 49ers tight end George Kittle makes a diving catch.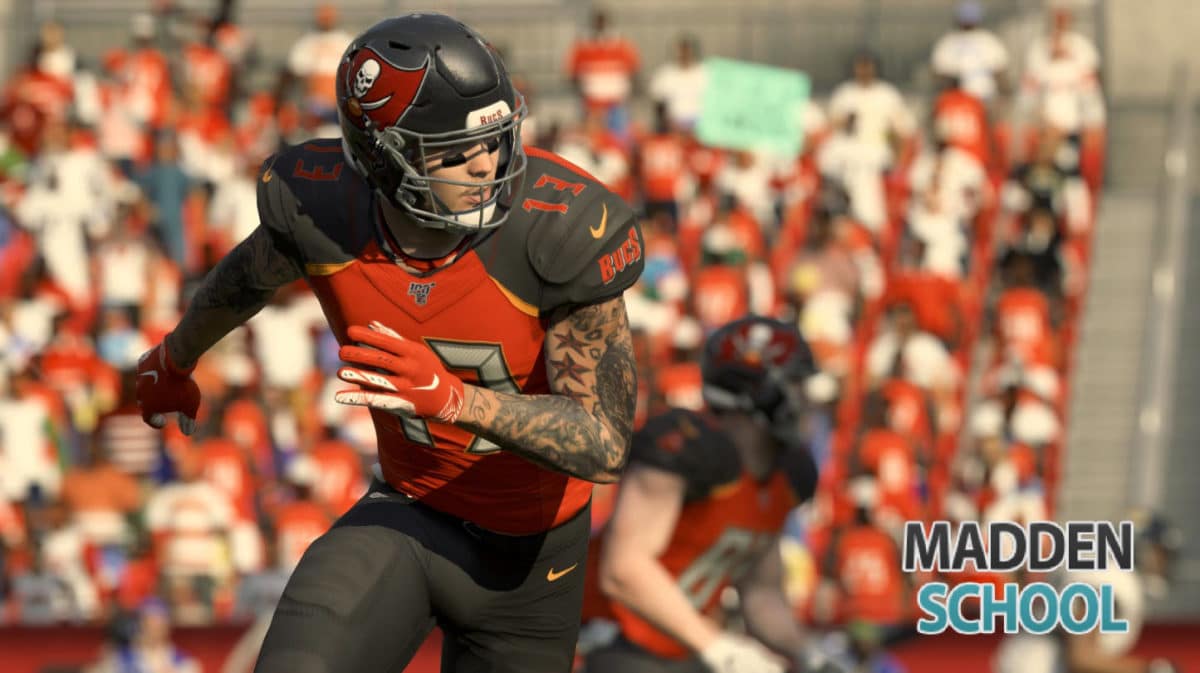 This image shows Tampa Bay Bucs wide receiver Mike Evans and some of his tattoos.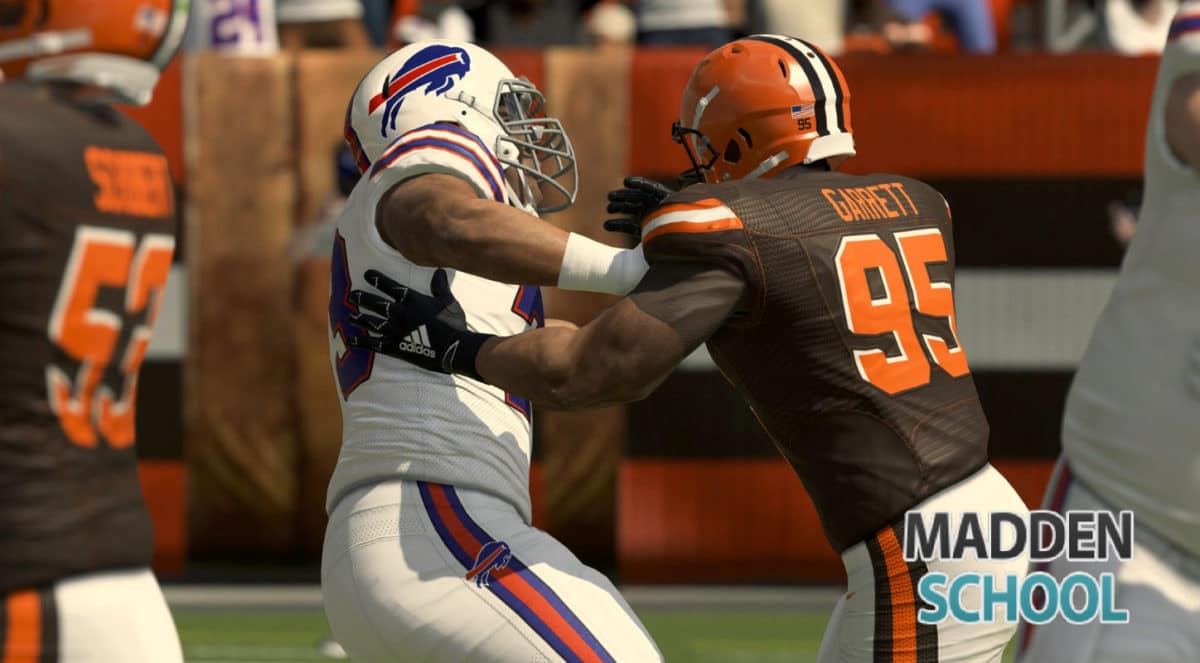 Cleveland Browns superstar defensive end Myles Garrett sheds a block.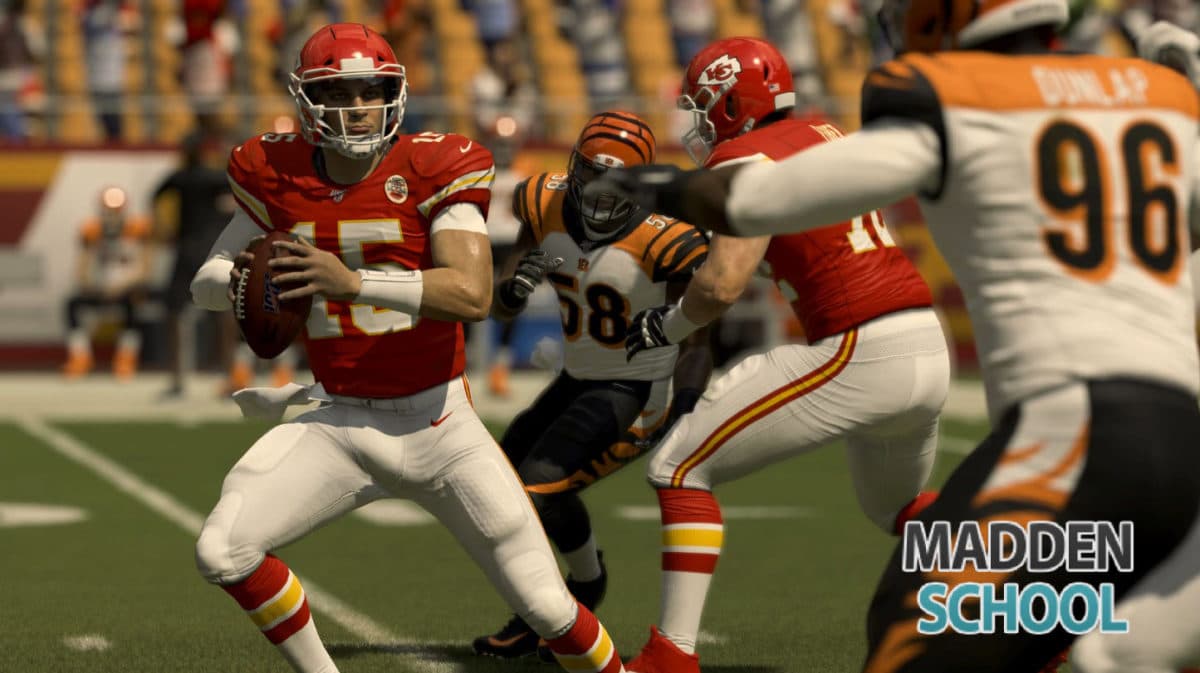 Madden 20 cover athlete Patrick Mahomes in action.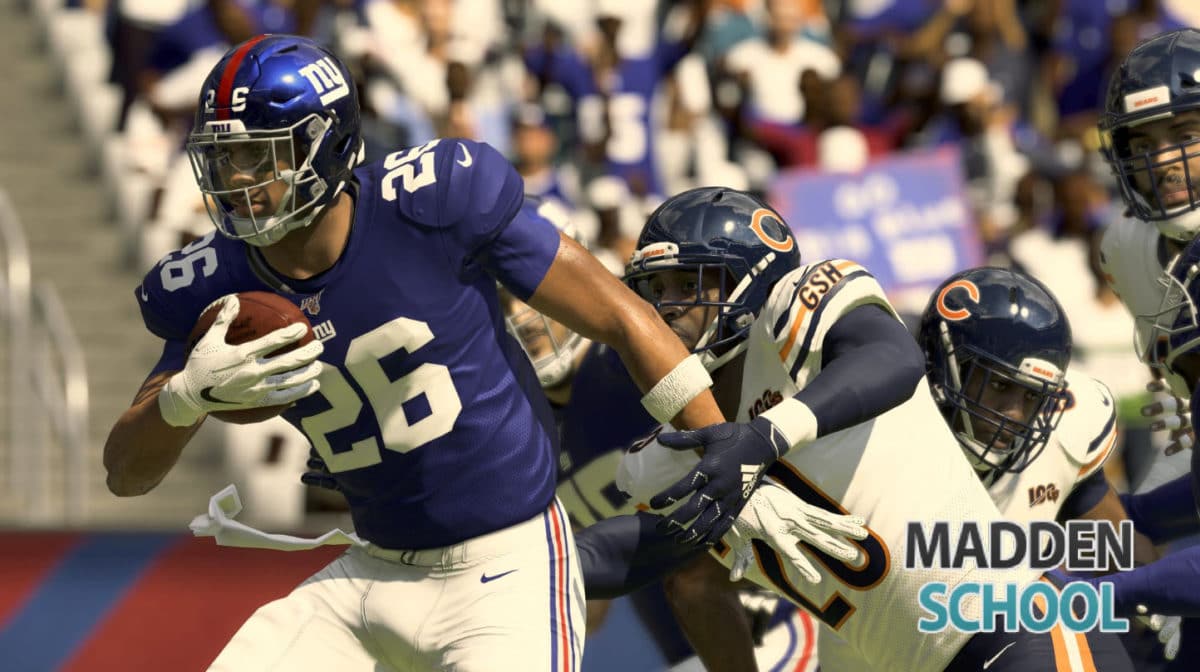 Saquon Barkley breaking a tackle in Madden 20.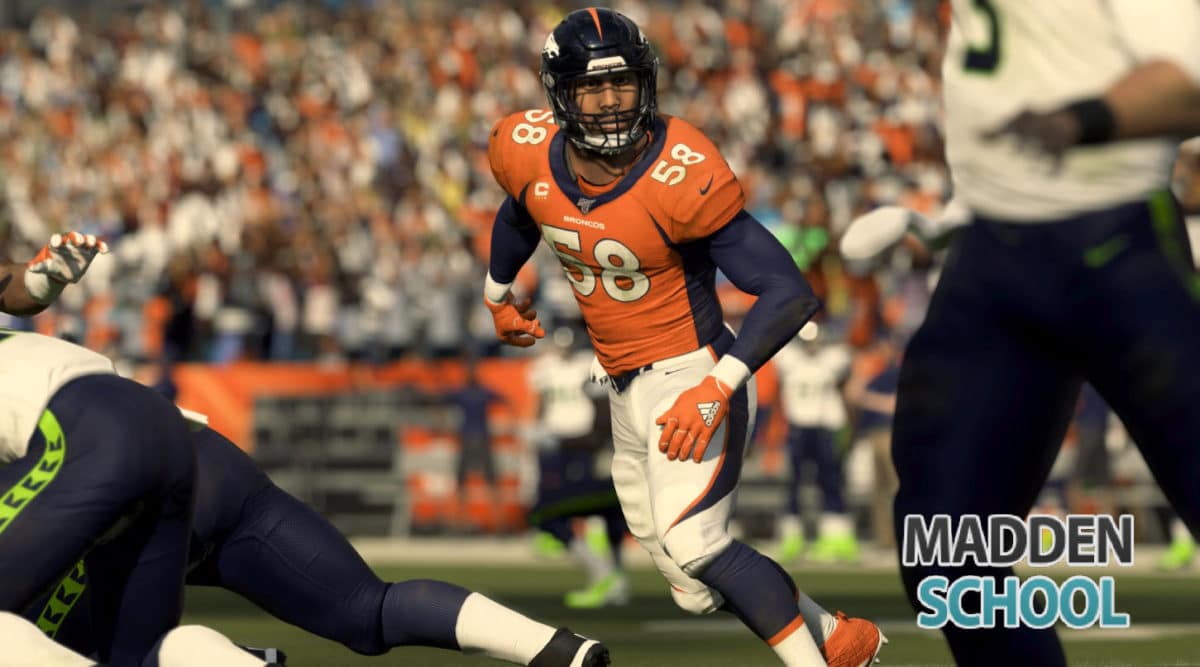 Von Miller defending the Seattle Seahawks offense in Madden 20.
Final Thoughts
There's still a lot of time between now and when Madden 20 is released but what we learned so far indicates that the folks at EA are doing their due diligence to change things for the better.
In the end, if you're a die-hard fan of Madden, what we learned at this week's event won't change your mind much but it helped provide a little clarity for casual fans as to what to expect from this year's game.
What are your thoughts on Madden 20? Let us know in the comments section below!