In today's Madden School tip we are going over how to beat one of the most common defenses in Madden 19, a cover 2 with the MLB in a deep blue zone.
The best part about this play is that it is ran out of a formation that has a great cover 3 beater so your opponent will never be able to tell the difference.
Madden 19 How To Beat Cover 2 With The MLB In A Deep Zone

Playbook: Pittsburgh Steelers
Formation: Gun Trio
Play: TE In
Setup:
Put your X/square receiver on a fade route
Block your tight end
(Optional) Slide protect to the right
Reads:
Your primary read on this play is the Y/triangle receiver deep against cover 2 defenses (even with a MLB in a deep zone). Lead pass up and to the middle of the field.
You also have your B/circle receiver on the drag route or your running back on the wheel route
Overview: This play will get your opponent out of cover 2 really quickly. You will want to have a fast wide receiver in the Y/triangle receiver spot.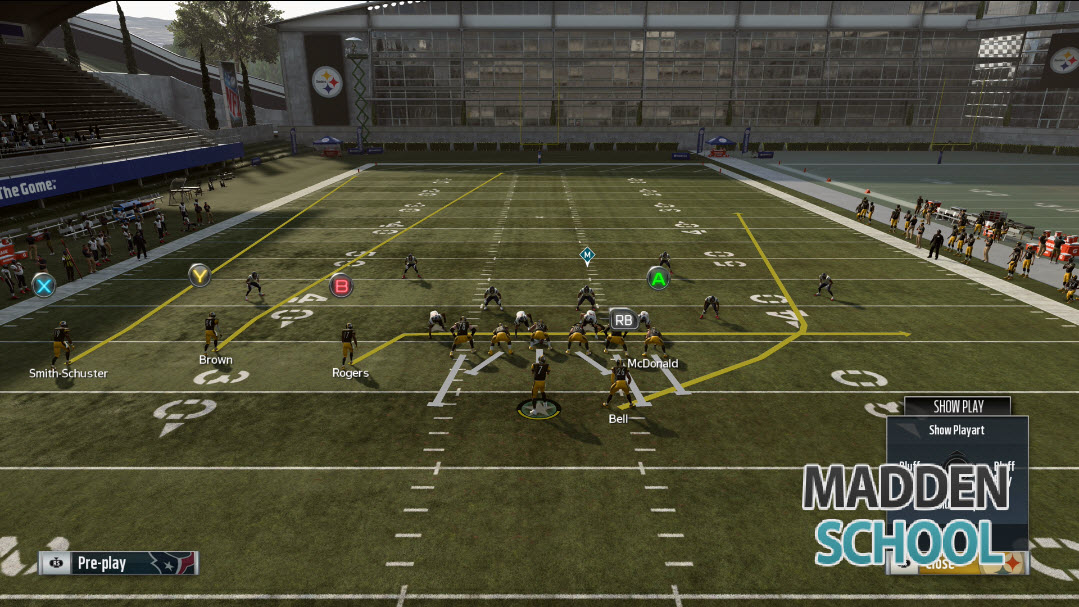 This is how the play should look right before we snap the ball.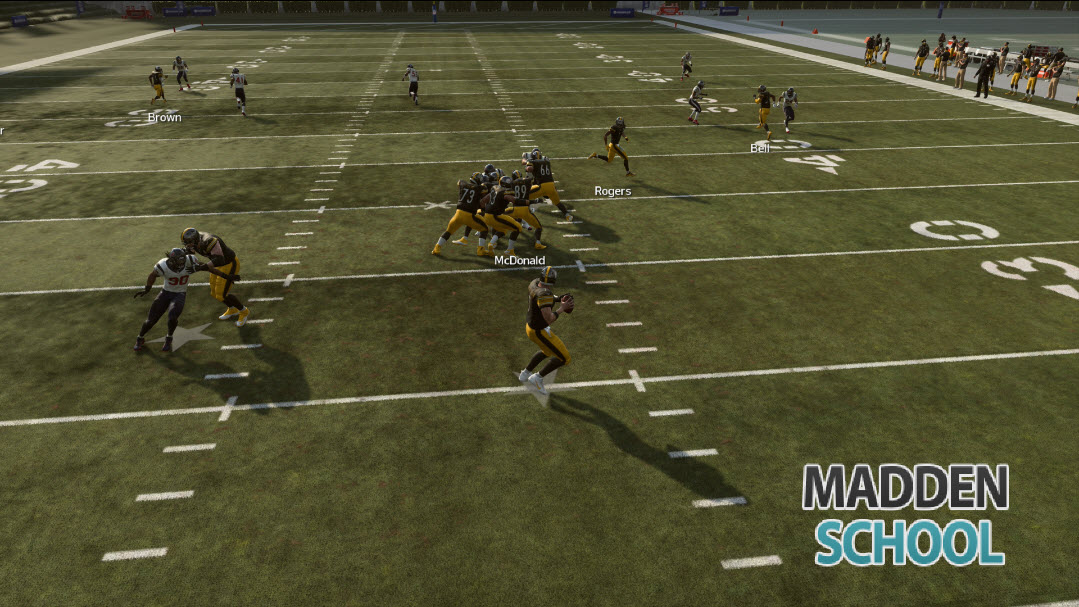 Our receiver on the drag route gets open early on and we can hit him for about a 5-10 yard gain.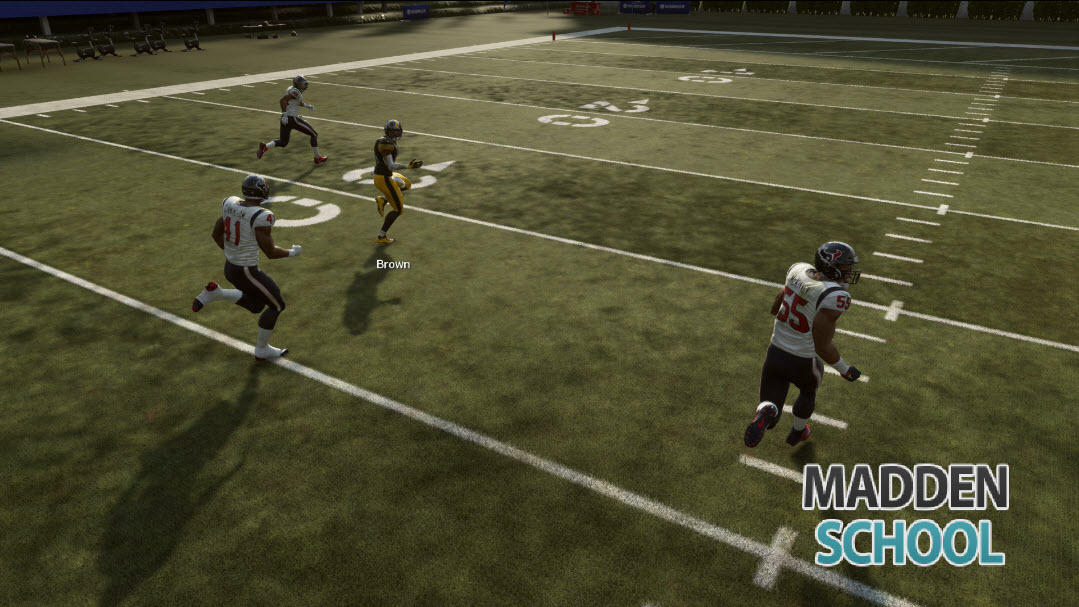 But we instead look to our Y/triangle receiver. We can see at this point he is starting to beat the defense deep.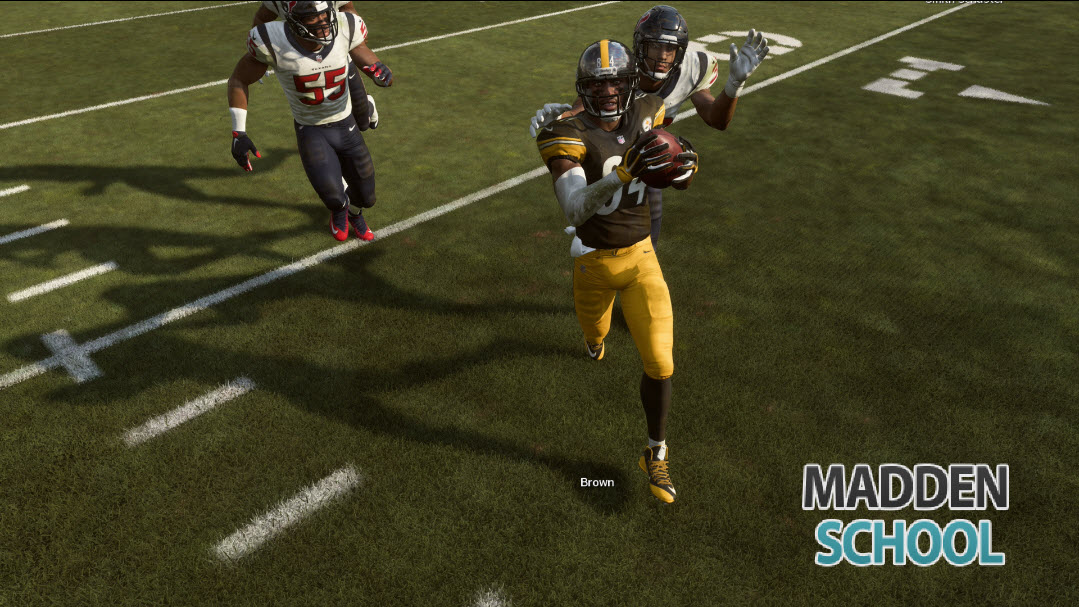 We make the catch for about a 60 yard gain.
Next: Check out Gun Trio – Steelers Slot Out
Or join our community by becoming a Madden School Unlimited member!