In this Madden 18 running tip, we are going over an easy play that can get you big chunks of yards at a time even against popular run defenses.
Check out out below.
Madden 18 Money Running Play: Pistol Wing - Strong Power
Playbook: Oakland Raiders
Formation: Pistol Wing
Play: Strong Power
Setup:
1.      None Required
Overview: The blocking on this run play is superb in Madden 18. It gives a great chance of getting to the outside and turning the corner. You are looking to follow your blockers until there is space to the outside then hit it with a fast running back and it has a chance for a touchdown.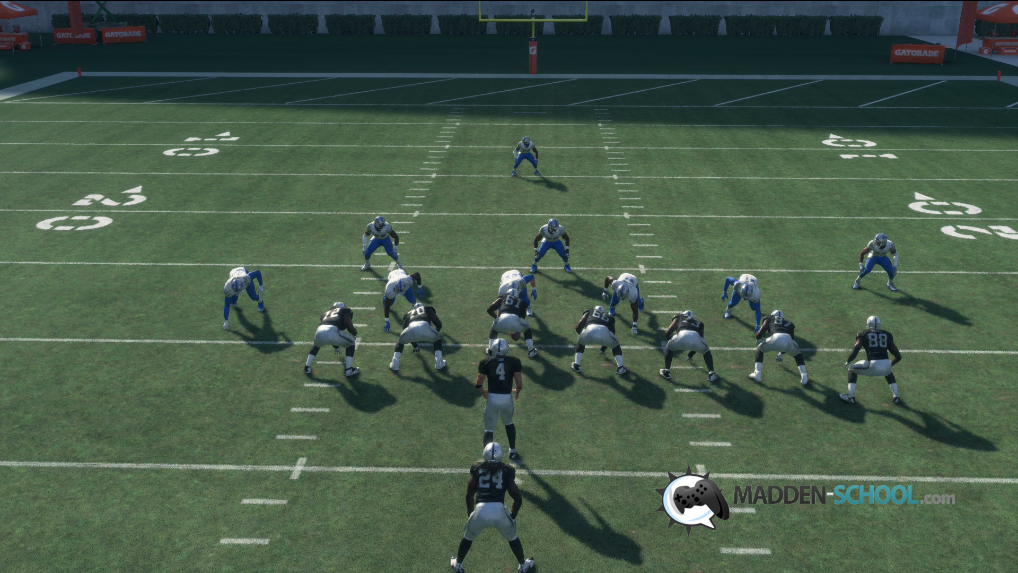 This is how the play will look right before you snap the ball.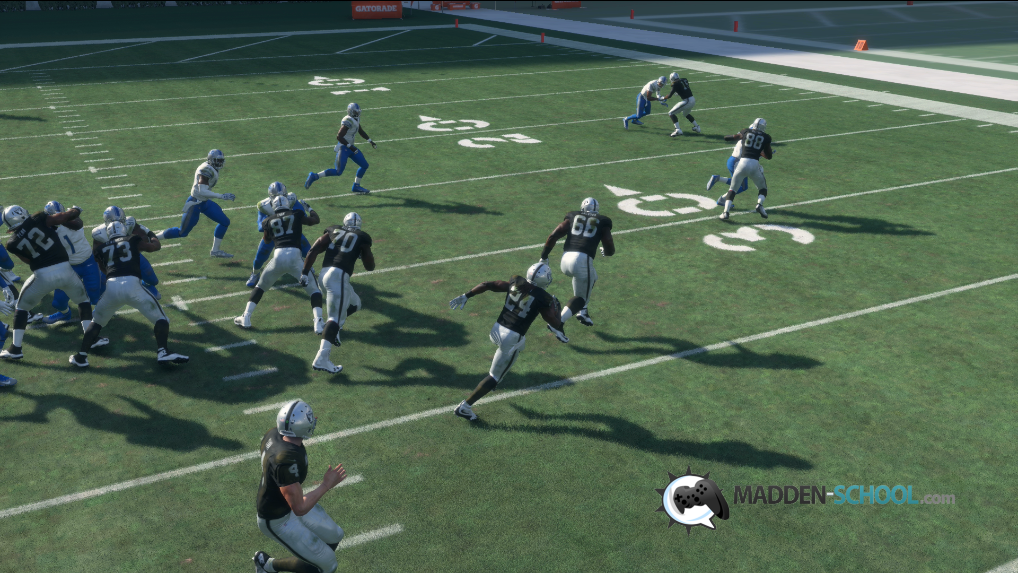 You can see that we have good blocking out in front of us.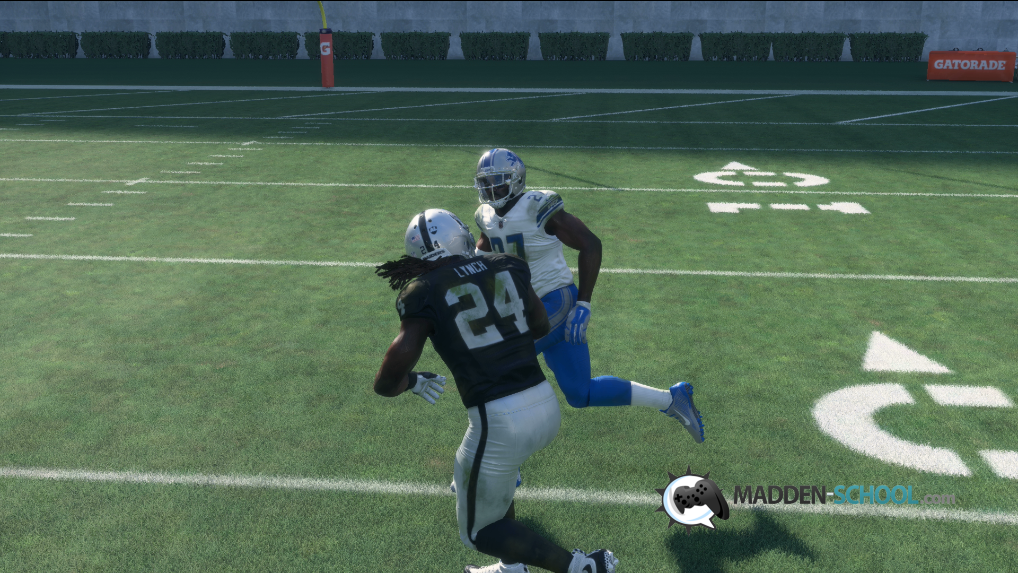 We cut the ball back upfield and end up with about a 10 yard gain.
Make sure to check out more of our free Madden 18 tips.
If you are serious about taking your game to the next level in Madden 18, you need to join Madden School Unlimited! Get the best ebooks and guides in Madden 18.