Yesterday we went over a defensive setup that took a lot of steps and is for more advanced Madden 16 gamers.  Today we have a blitz that is incredibly easy to set up that still gets quick pressure while only sending 5 guys after the quarterback.
If you are a Madden School Unlimited member, you can mix this play in with our 3-4 Bear scheme.  The video and breakdown can be found below.
Madden 16 Blitz: 3-4 Bear - Pinch Buck 0
Playbook: 46, San Francisco, many others
Formation: 3-4 Bear
Play: Pinch Buck 0
Setup:
Base Align.
Crash the defensive line to the right.
Put the linebacker on the right side of the screen in any zone.
Overview: This play brings fantastic edge heat from the left, while having a really quick setup. Also, the great thing about this play is it only blitzes five people and the quarterback is under a lot of pressure.  Being able to put the blitzing linebacker on the right side of the screen into a zone adds good coverage to go along with the great pressure.
Here is a more in-depth look at the play.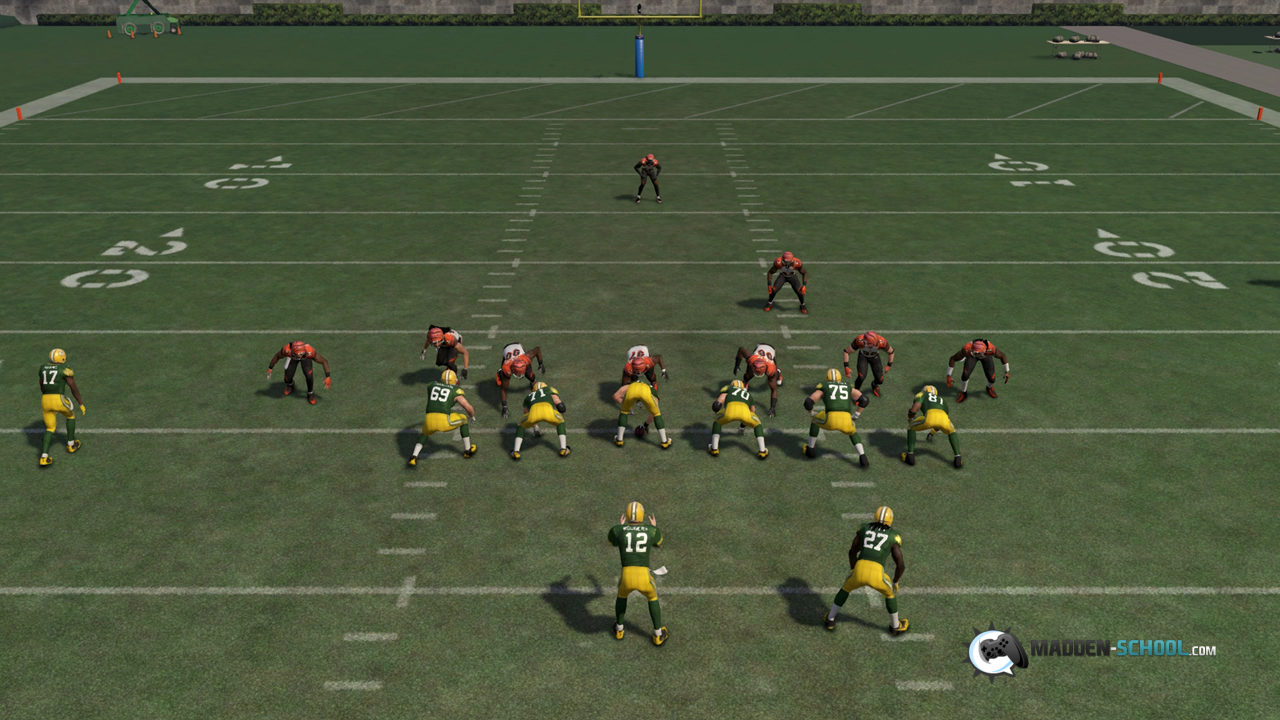 Since we used Base Align, our defenders stay in their original positions.  This is how the defense should look right before the snap.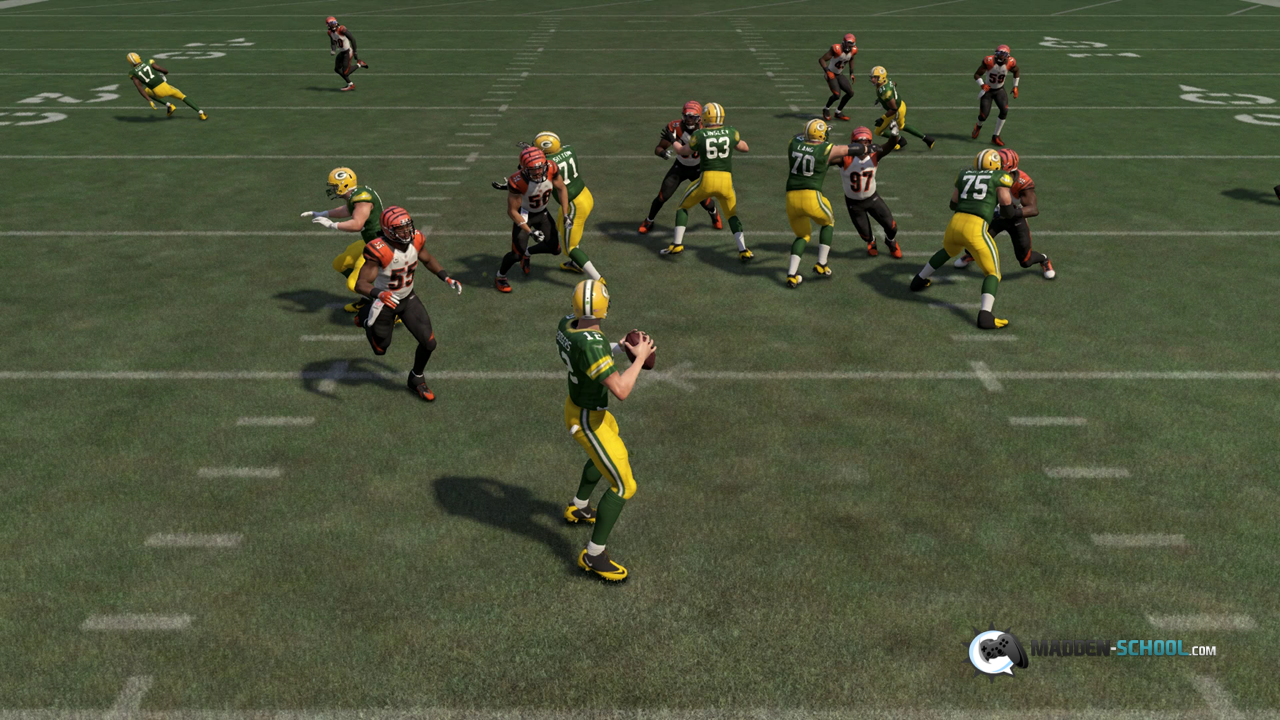 The linebacker on the left side of the screen will usually beat the left tackle and have a free shot at the quarterback,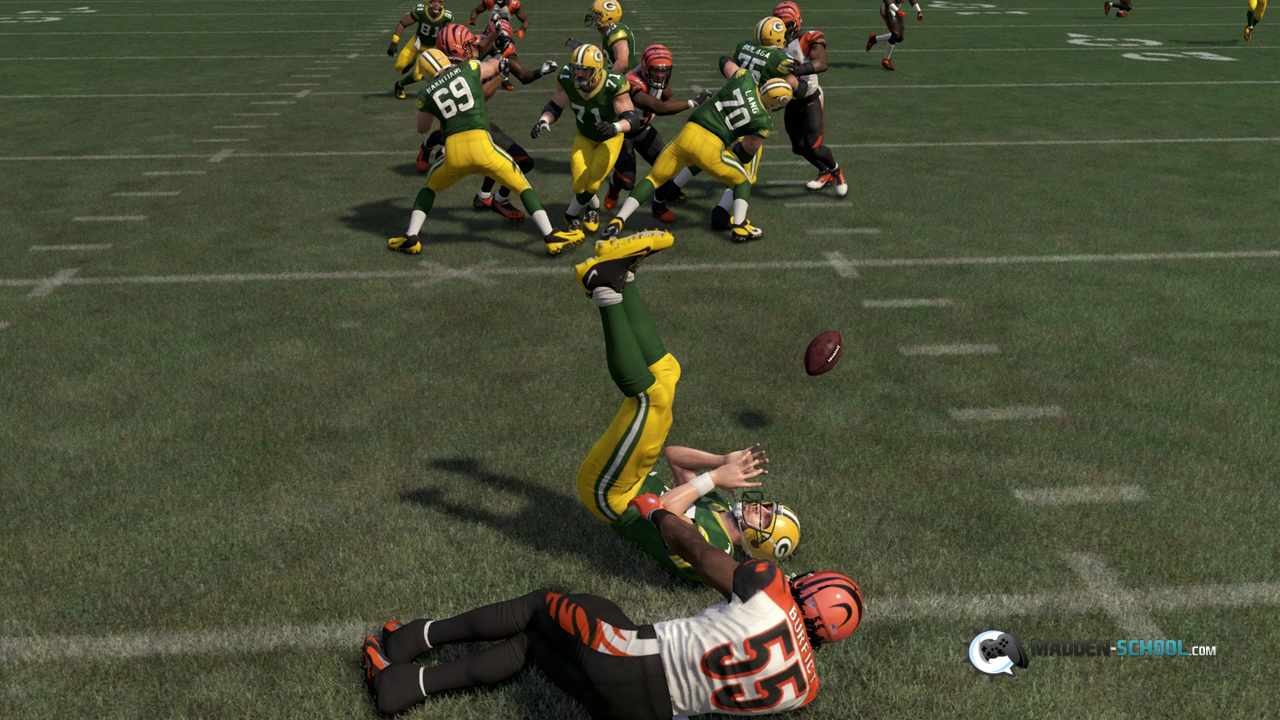 We get a sack and the quarterback fumbles the ball.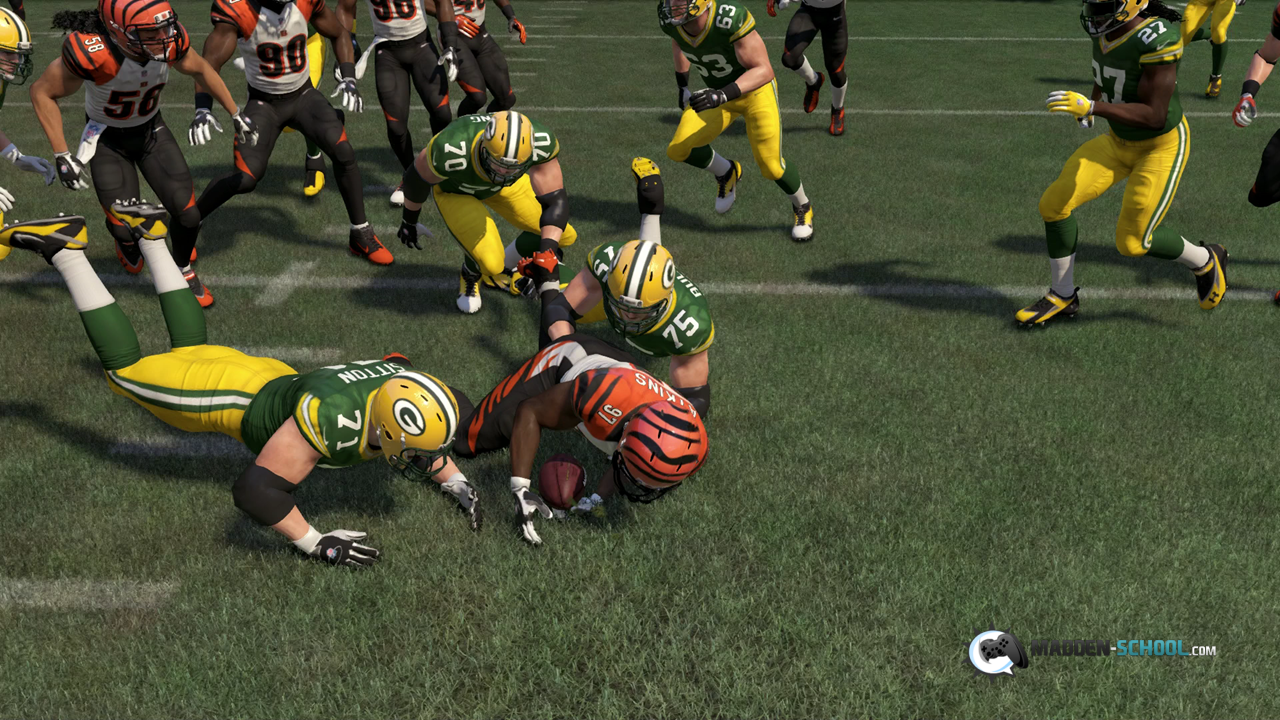 Our defensive tackle dives on the ball and now we've created a turnover.

This play becomes even more effective when mixed in with the other plays in our Madden 16 Advanced Defensive eBook.  Get your eBook today!
[optin-monster-shortcode id="gyoxhabwti02gyr1″]