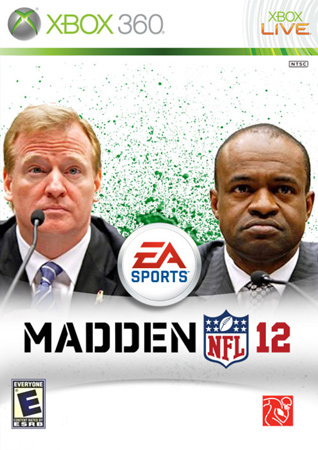 Madden NFL has traditionally be released within the first half of August but that will not be the case this year.  EA Sports, the video game company that is in charge of the madden series, announced a few minutes ago that the Madden 12 release date will be pushed back to August 30th, 2011.  Last year's madden 11 video game was released on August 10th.
According to EA Sports Senior PR Representative Rob Sempsey, EA moved back the release date to align better with the scheduled start of the NFL season. Others speculate that it has to do with high level executives leaving EA Sport's Tiburon studio.  Either way this will likely have a significant impact on sales.  The hardcore madden gamers will be outraged while casual NFL fans may be more likely to buy madden 12 because of the move.
The NCAA Football 12 release date has not yet been changed from July 12th, 2011 yet but we will let you know of any developments.
Let us know your opinion on the madden nfl 12 release date in the comment section or on our madden 12 forum.