EA Play is coming to Los Angeles this weekend and it will be the public's first chance to take a look at Madden 20 gameplay. Even though we haven't yet seen gameplay, we have a lot of information about this year's game.
If you haven't been keeping up with the daily Madden 20 news, we've got it all in 1 place for you.
Madden 20 Release Date And Console Availability
The official release date for Madden 20 is on Friday, August 2nd, 2019. However, if you spend a little more and purchase the Superstar Edition or Ultimate Superstar Edition you will receive the game on Tuesday, July 30th.
EA Access is now on PS4 as well as XBOX One. If you are a subscriber to that program, you will be able to play Madden 20 as early as July 25th, 2019.
Madden NFL 20 will be available on XBOX One, PlayStation 4, and PC.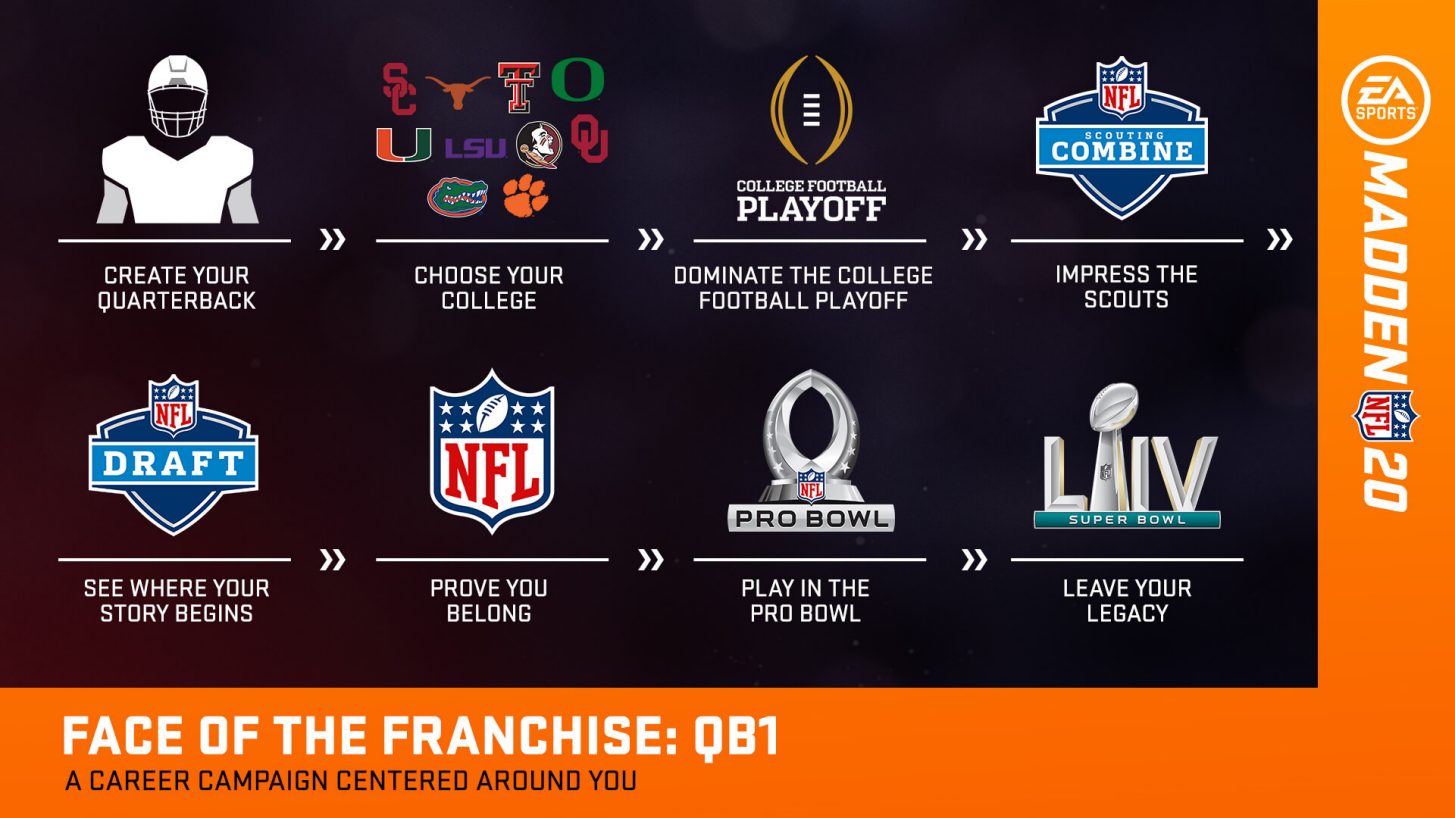 Career Mode Returns In Madden 20
Career mode is making it's way back into the game and Longshot is no more. The mode is titled, "QB1: Face of the Franchise" and allows you to build your own legacy in the NFL as a star quarterback.
College Football Is In Madden 20
As part of the QB1: Face of the Franchise mode, you will be able to play in the NCAA Football Championship game as the QB for one of 10 colleges. You get to choose from:
Texas
USC
Oregon
Texas Tech
Miami
LSU
Florida State
Oklahoma
Florida
Clemson
Huge Madden 20 Ratings System Overhaul
In previous Madden games, most starters would be in the high 70s and 80s with Superstars being in the 90s. This year, many starters will have ratings in the 50s and 60s. This change was made to make the Superstars on your team really stand out.
Don't be alarmed that your favorite players might have dropped 10 or 20 in overall. They didn't get worse in the off-season. The ratings scale just changed.
We broke the original story and covered it in detail here if you are interested in more details.
Playable Pro-Bowl Added To Franchise Mode
You will be able to play the Pro Bowl again in Madden 20. It was a feature that used to be in the game in the past but had been taken out recently. EA Sports has added it back in this year.
You can play the Pro Bowl as Madden 20 installs, in your offline franchise, or in an online franchise.
In online franchise, you will be matched up against a user with a similar record to play the Pro Bowl.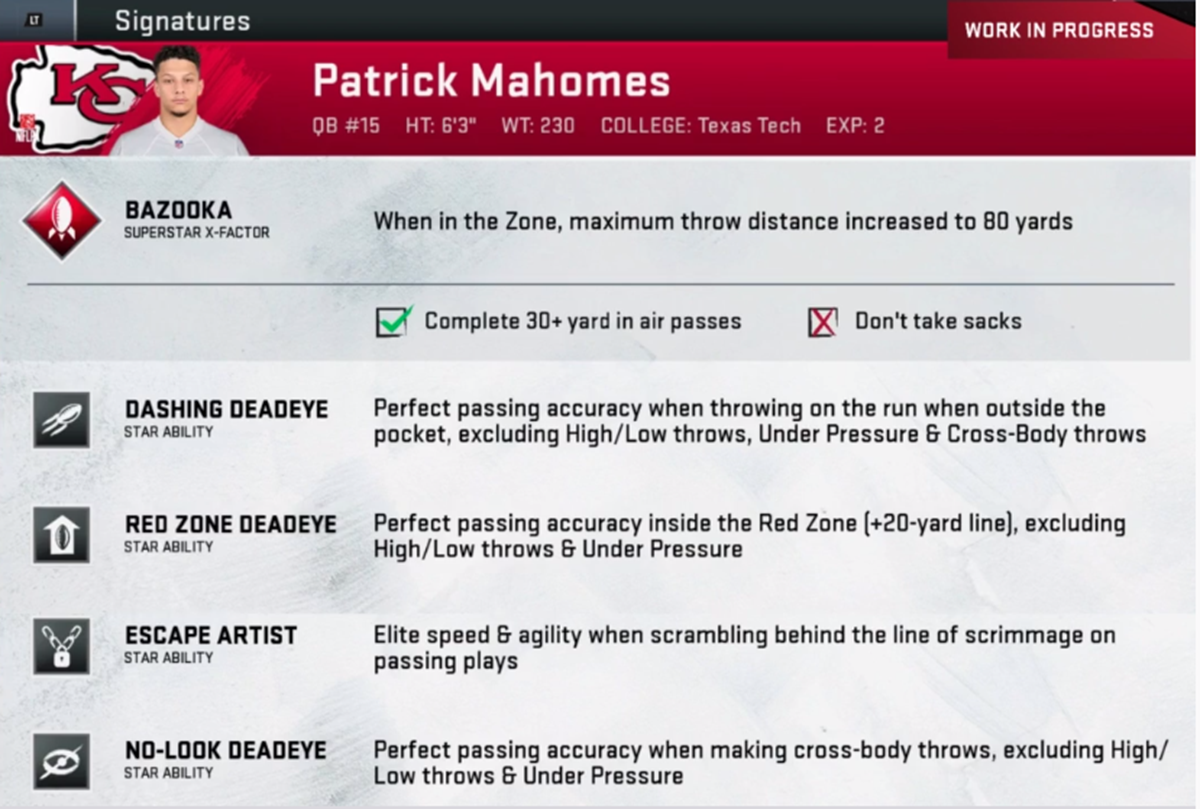 New Superstar Abilities and X-Factor Traits
The best players in the league will have traits that allow them to do things that other players on the field can't do.
The X-Factor group of players will be comprised of 50 of the best players in the NFL. You can learn more about these traits and how it all works here.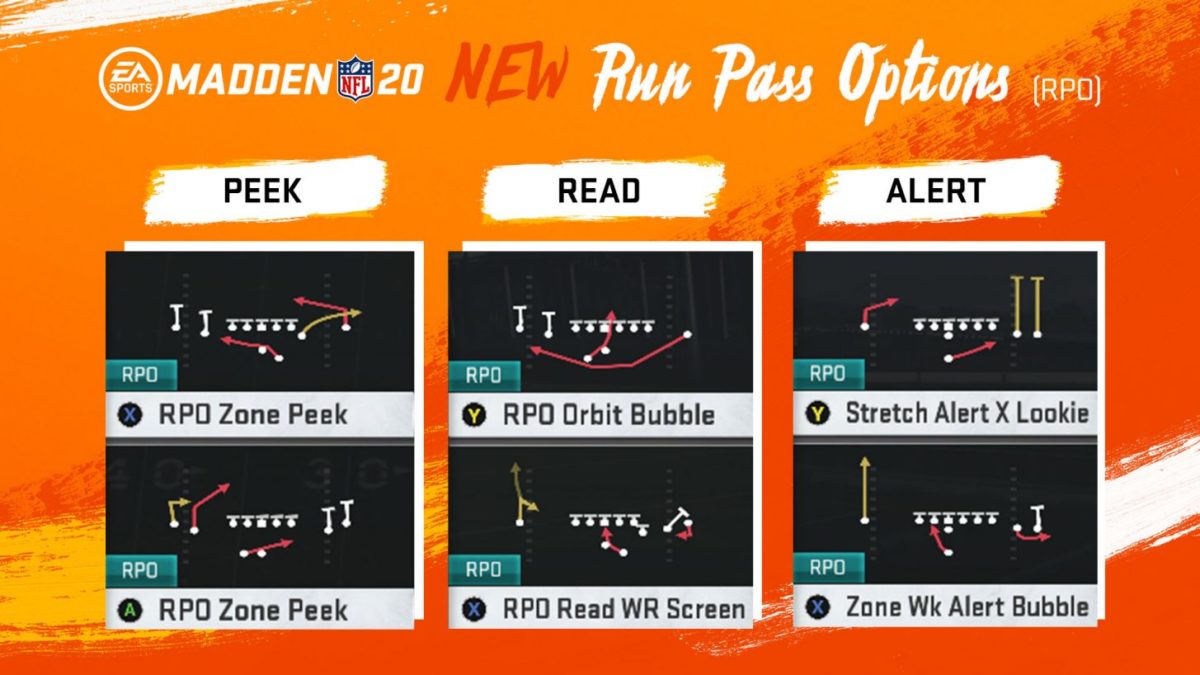 Run Pass Options (RPOs)
For the first time in Madden history, we will have RPOs in the game. You'll be able to hand the ball off to your running back or make a pass depending on what the defense gives you.
A few things to note.
You may not use slide protection on RPOs.
You run a risk of an ineligible receiver downfield penalty unless you throw a quick pass.
RPOs are specific to each team's playbook. They won't be found in every playbook. You can check out the detailed breakdown of RPOs here.
Offensive Playbooks Completely Overhauled
A huge effort was made by EA Sports to update all of the offensive playbooks in Madden 20. Many of the playbooks have grown stale and haven't seen any significant updates in years.
Offensive playbooks will also be much more unique to each team.
There will be playbook updates launched throughout the year similar to roster updates. As NFL teams add new unique plays each Sunday, EA has the ability to add those into the game.
Defensive playbooks were not updated very much pre-launch but an effort will be made to launch updates to them post-launch.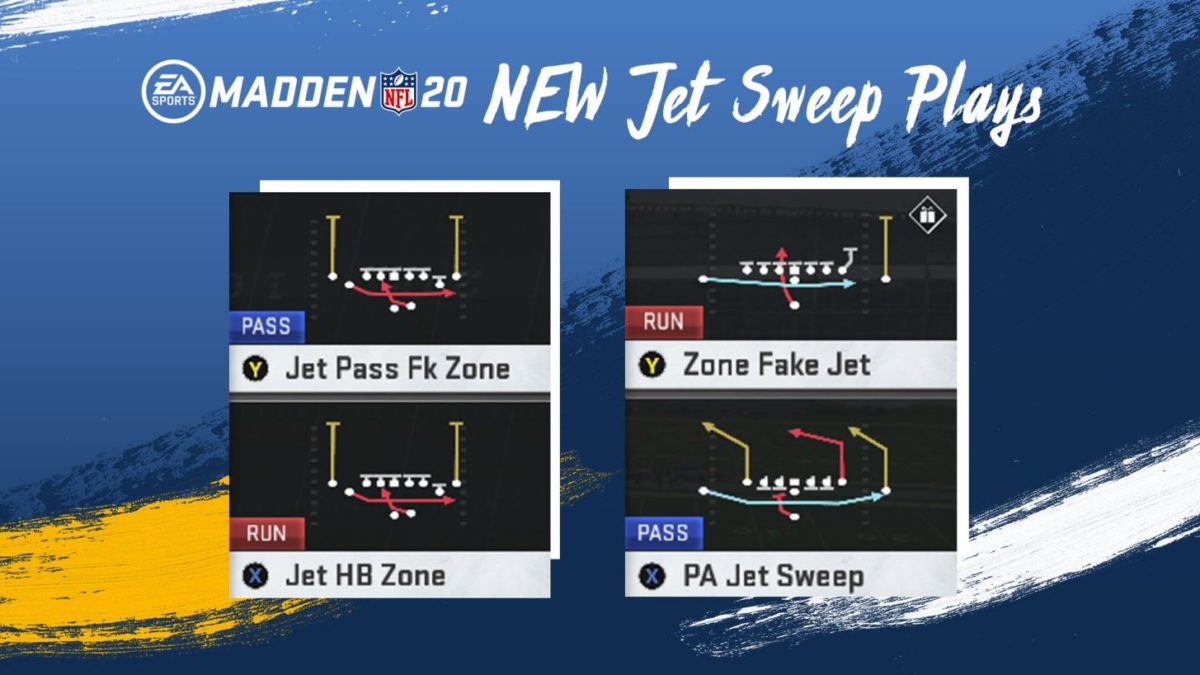 New Trick Plays
Plays like the Philly Special and others will be in Madden 20. There will also be plays like "Fake Philly Special," a lot of Jet Sweep motion plays, and many more.
No Huddle Offenses Changed
This change is a bit complex to explain in a summary form. Check out our earlier article going over it in detail to learn how the new system will work in Madden 20.

New Hot Route Options
There are now 4 more hot route options that you will be able to add to either Superstar WRs or wide receivers that have an elite pocket passing quarterback.
This expands the potential hot route options from 10 to 14. You can now hot route a wide receiver to a corner, post, crossing route, and many others.
The Announcers Are The Same
All you Tony Romo and Pat McAfee fans will have to wait. Brandon Gaudin and Charles Davis return for their 4th year calling Madden games.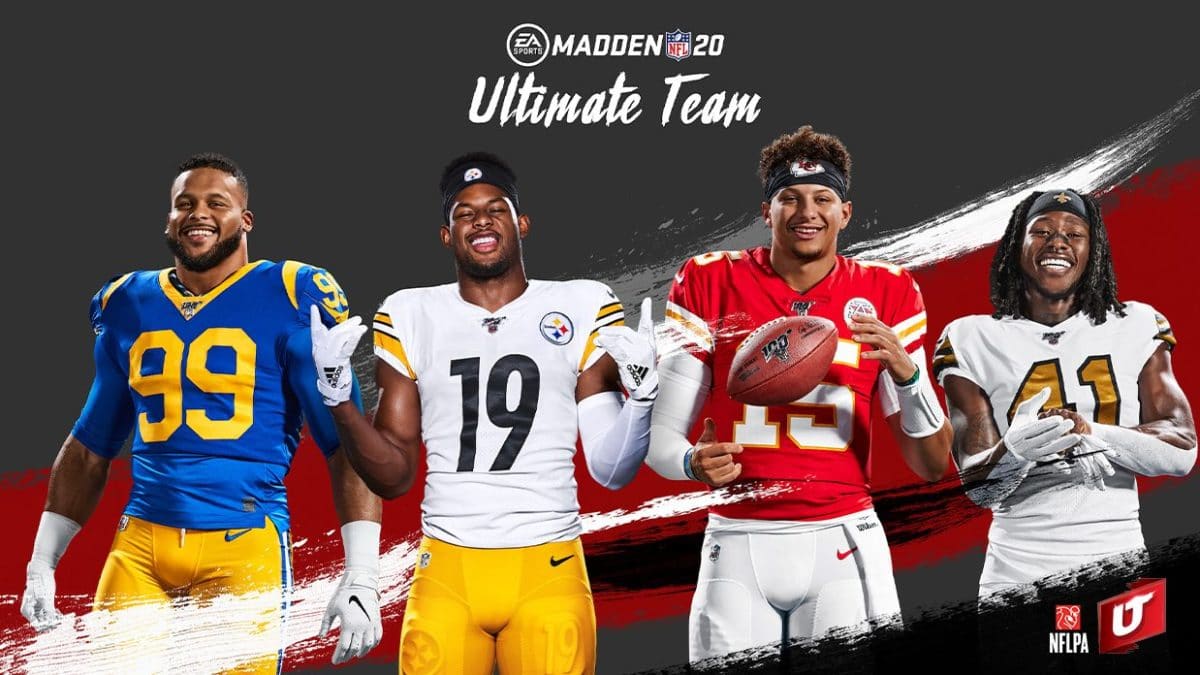 Madden 20 Ultimate Team
A lot of changes were made to Ultimate Team! Solos have been renamed to, "Ultimate Challenges" because you no longer have to complete them solo. You can now complete them with a friend.
You also no longer have to back out to the home screen after each Ultimate Challenge. Instead you can simply advance to the next solo. This will be a huge time saver.
There are changes to the reward structure and many other minor changes you can learn about here.
New Scoreboard
There will be a new scoreboard in Madden 20, although we have no idea yet what it will look like. Hopefully we get a glimpse of it at EA Play.
Gameplay Tuning
Less time for quarterbacks to throw
Ball art trajectory improved so linebackers and defensive lineman don't get interceptions on passes 20 yards over their head
Changes to QB Contain to better contain the QB and not provide as effective of a pass rush.
What do you hope to see from EA Play this weekend? Sound off in the comments section below.