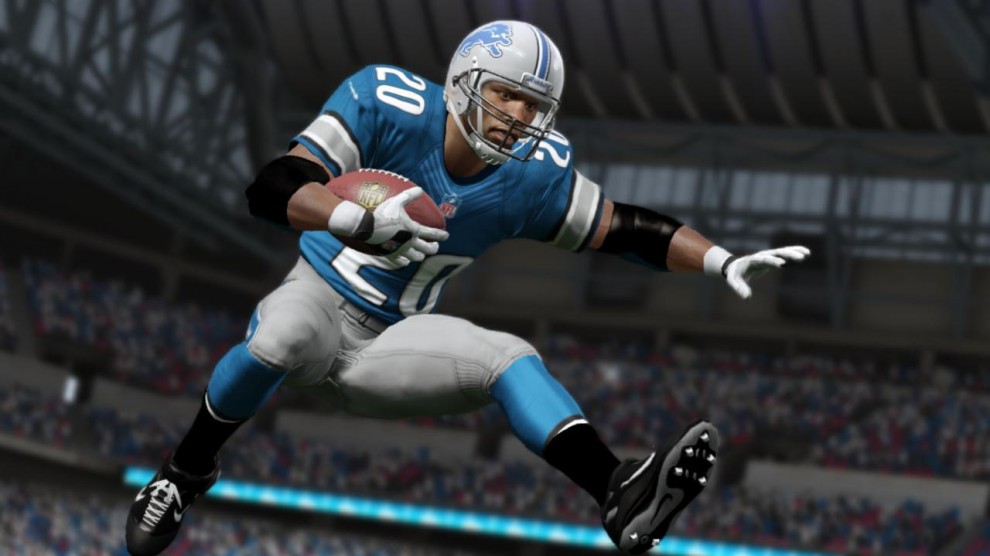 After a few days with the NCAA Football 14 demo, it has become abundantly clear that EA Sports decided to finally focus on the way the offensive line interacts with each other as well as with the defensive line.  In theory, this will mean 2 things: Fewer nano blitzes and more effective running games.
Unfortunately, everyone who has played any Madden game over the last decade knows that trying to eliminate nano blitzes is a lost cause.  No matter what changes are made, someone will find intense heat.  Assuming that will happen, we are left with only an improvement in the running game for Madden 25.  There hasn't been a consistent ability to run the ball between the tackles since Singleback Ace HB Slam in the old PS2 days.  That will change this year.
The addition of former NFL offensive lineman Clint Oldenburg to the EA Sports team is another indicator that the offensive line and the running game will be taken seriously this year.
If that isn't enough evidence EA Sports' motto for Madden 25 is, "Run Free."  There is no way to misinterpret that. Look at the 2 cover athletes for this year's game: Barry Sanders and Adrian Peterson.  Both of them are record breaking running backs who are considered the most electrifying of their generation.
If you are one of those Madden players who only knows how to pass, this may be a good time to start brushing up on your running game.  EA Sports has been very clear with the direction Madden 25 will be headed.