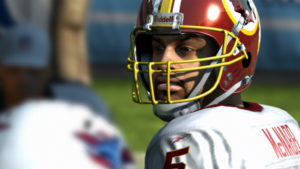 It has been a very busy offseason to date. Many teams have a totally different look coming into the 2010-2011 football season. Some teams more active then others and many big names still unsigned. Heres my top 10 list as of today.
1.Brandon Marshall- Miami Dolphins
He just might be the missing piece to the puzzle.
2.Julius Peppers- Chicago Bears
Will Peppers bring the Bears back to their old defensive form?
3.Anquan Boldin- Baltimore Ravens
Now the feature reciever. Expect big plays in Baltimore for years to come.
4.Donovan McNabb- Washington Redskins
Never saw this coming.
5.Antrelle Rolle- New York Giants
A very good fit. Great player to a team with great need at safety.
6.Santonio Holmes- New York Jets
Troubles off the field have yet to hurt this rising stars progression.
7.Karlos Dansby- Miami Dolphins
Joey who? I'll swap Dansby for Joey Porter anyday
8.Antonio Cromartie- New York Jets
Might we be seeing a "Cromar Island" in New Jersey?
9.Ladanian Tomlinson- New York Jets
Young LT or old, he's still a threat in the backfield
10. Peyton Hillis- Cleveland Browns
Look out for AFC North, the Browns will have a run game to reckon with.
Notables- Antonio Bryant- Cincinatti Bengals, Leon Washington- Seattle Seahawks, Kyle Vanden Bosche- Detroit Lions, Alen Faneca- Arizona Cardinals, Joey Porter- Arizona Cardinals, Tedd Ginn- San Fransisco 49ers, Jammal Brown- Washington Redskins, Chester Taylor- Chicago Bears