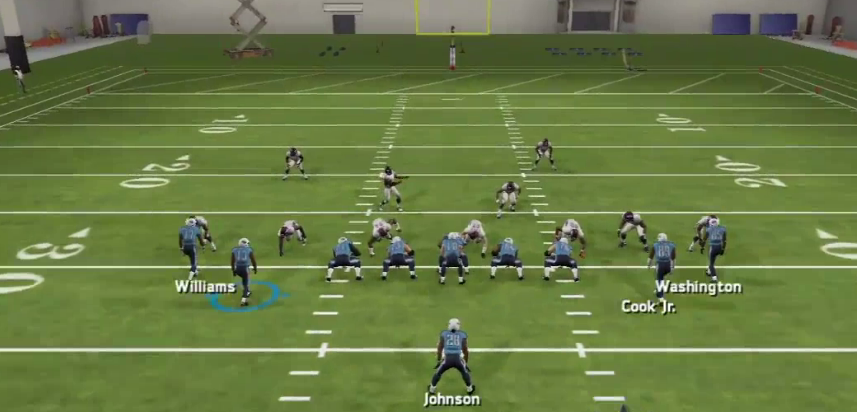 Today we are going over a very simple run play that you can use when you need a few yards in Madden 13.  It isn't a gamebreaker or anything that you can expect to score touchdowns with everytime, but it is very consistent.
Playbook: Tennessee Titans
Formation: Singleback Snugs Flip
Play: HB Slam
Consistent Madden 13 Running Play (Madden-School.com Tips)
Setup: Just motion your slot receiver on the left side of the screen to the right and snap the ball when he gets between the right guard and right tackle.
Overview: Depending on what the defense is doing, you have to make the decision whether to keep the run up the middle or bounce it outside.  Use a good offensive line and a good running back for best results.
If you enjoyed this free madden 13 tip and want to take your game to the next level, consider purchasing a Madden-School.com eBook. Click the images below for more information.