Properly setting up your audibles can give you a huge advantage in Madden NFL 17 and any other Madden game for that matter.  Instead of having 4 random audibles that EA Sports picks out for you, you can choose the best plays in each formation.  Doing this will make your offense harder to stop and your defense much more versatile.
Here's how to set up your audibles.
At the main menu screen, scroll all the way over to customize.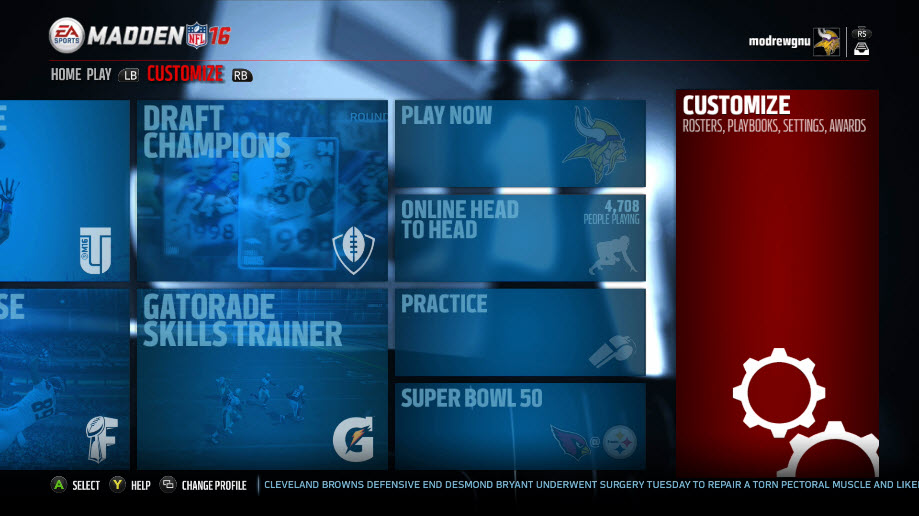 Once you click on customize, scroll down to "Customize Playbooks."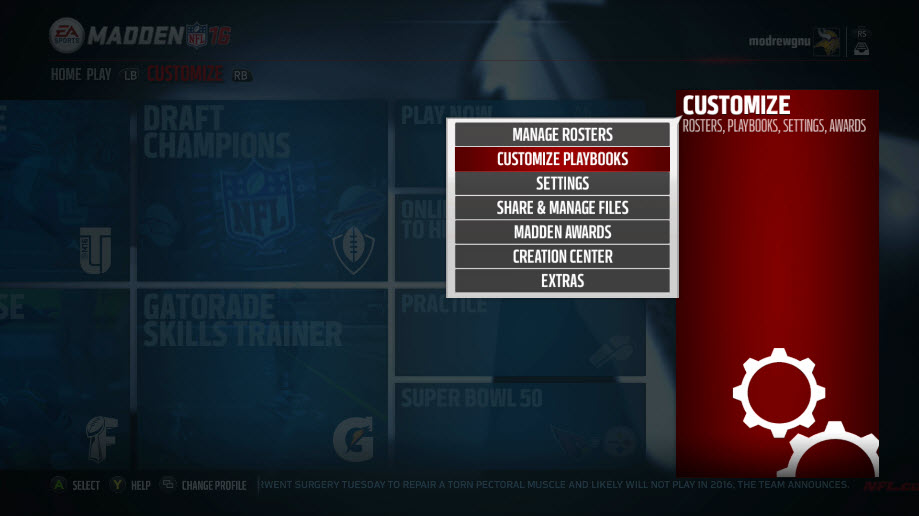 Choose the playbook you want to change the audibles in.  If you want to customize the audibles in the Cardinals playbook, you'd choose the Cardinals playbook like we do here.  If you'd like to change the audibles in another playbook, you will have to scroll over to that team.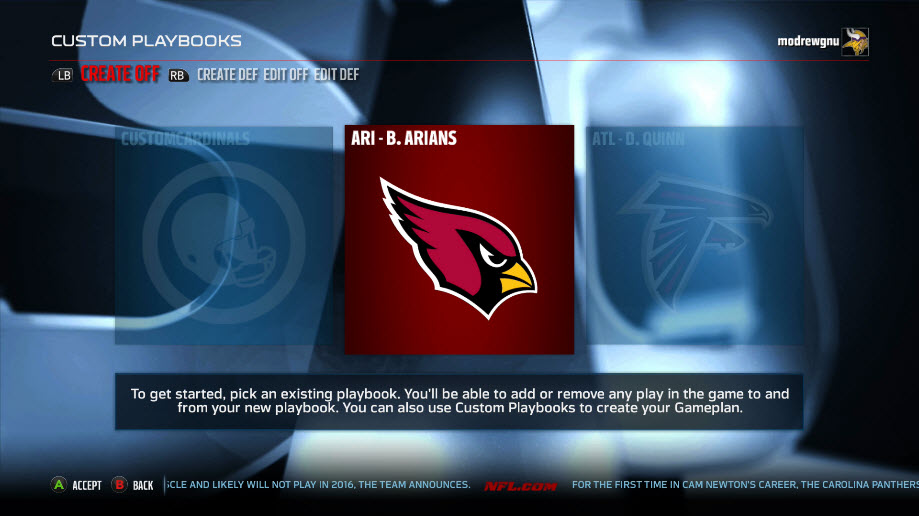 Select the formation that you want to change the audibles for.  You can change the audibles for any formation in your team's playbook.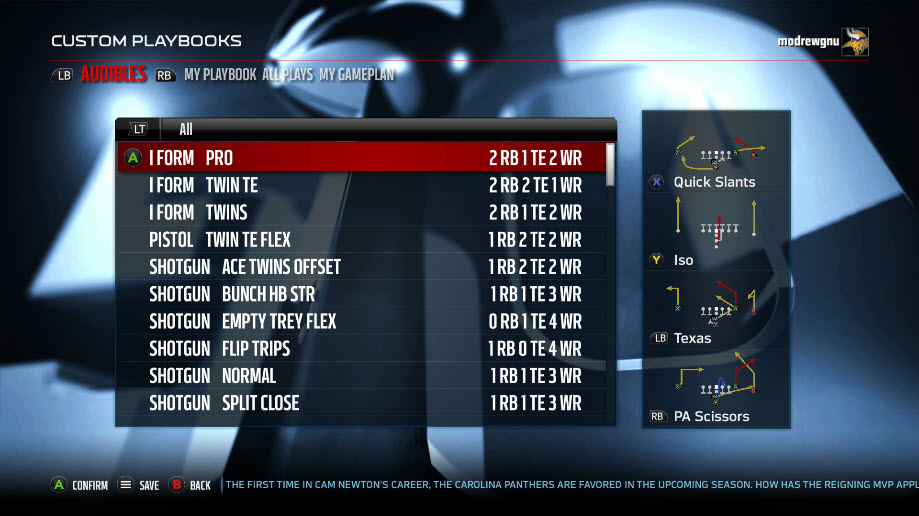 Choose the play within that formation that you'd like to replace.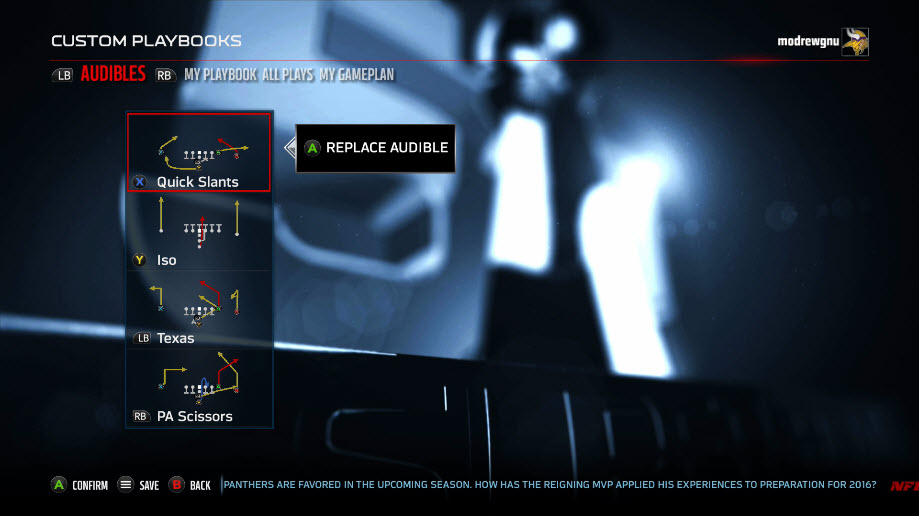 Select the new play you want to use in it's place.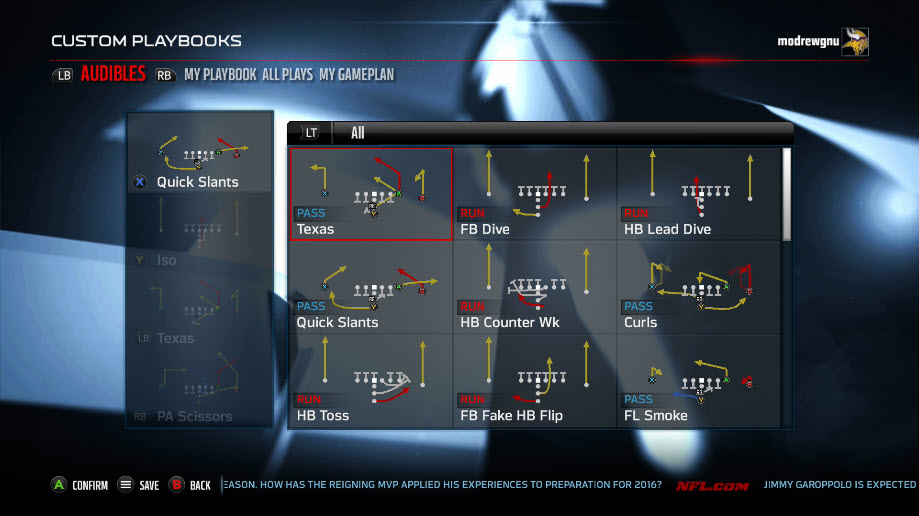 Save the playbook and you are all done.
When you go into a game, you will have to use the custom playbook with your saved audibles.  So for our example using the Cardinals offense playbook, we will not want to choose the default Cardinals offense playbook anymore.  The customized audibles are only found in a new created playbook.
Questions?  Let us know in the comments.