EA Sports unveiled a new scouting system for franchise mode in Madden 22. The update will come via a patch targeted for September 2021 (about a month after Madden 22 is officially released).
Unfortunately, the update will only work for franchises that start after that so those of you who are in online franchises may want to try to convince your commissioner to hold off a few weeks on starting the league.
Let's take a look at some key points that the new Madden 22 scouting system will include.
No more point system using 175+ points per week. That's been completely scrapped
You will have 4 area scouts and 1 national scout (with different strengths and weaknesses)
You'll assign your area scouts to one of 4 different regions at the start of each season
Your national scout is your best scout and will unlock the most information about prospects
Using your national scout will come at a cost. The media (other users in your franchise) will know that you sent your national scout to scout a player.
There will be private workouts where you bring in prospects to your team's facilities.
There will be 5 mock drafts over the course of the season
There will be scouting ranges for different prospects: Top 5, 6-22 Talent, etc.
Players will move dynamically up and down the baseline draft board throughout the season based on news stories from the media.
If you want all the details, you can check out the recording of the live stream below as well as a few screenshots we took that you may be interested in.
Madden NFL 22 All-Access: Scouting – EA PLAY Live 2021 Spotlight
A look at the scout hiring screen: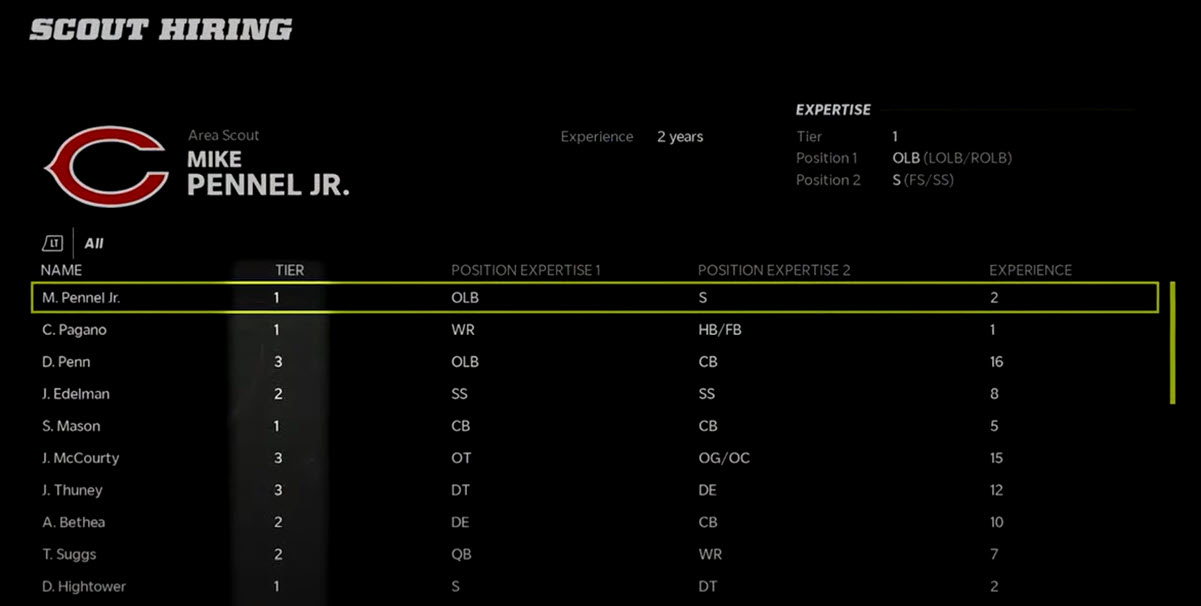 A look at the scout assignment screen: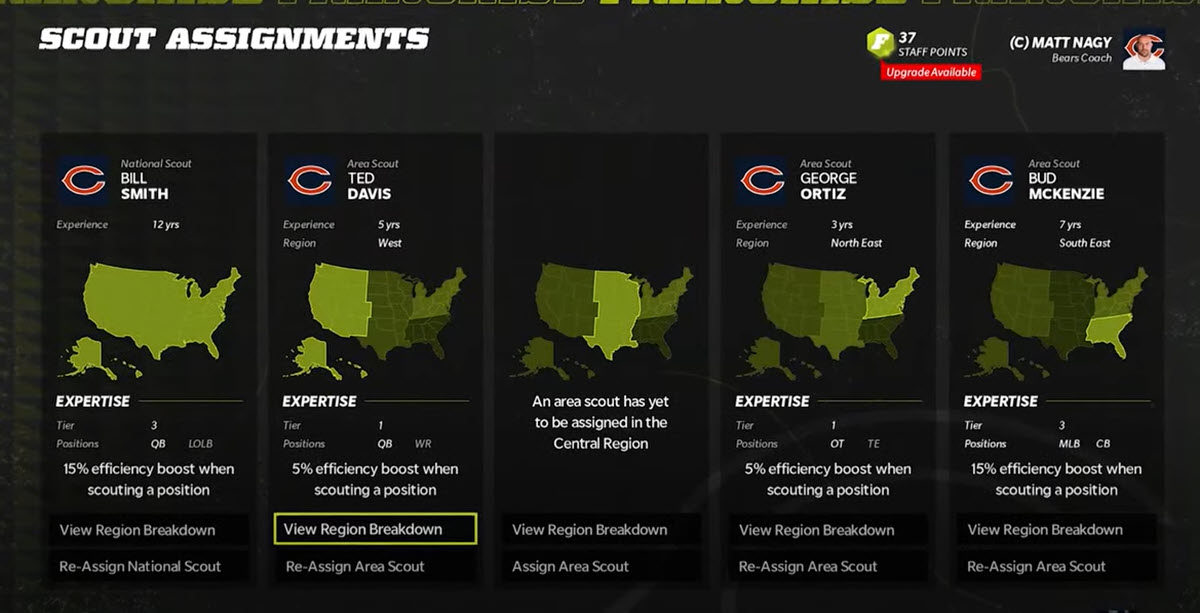 A look at your draft board during the season: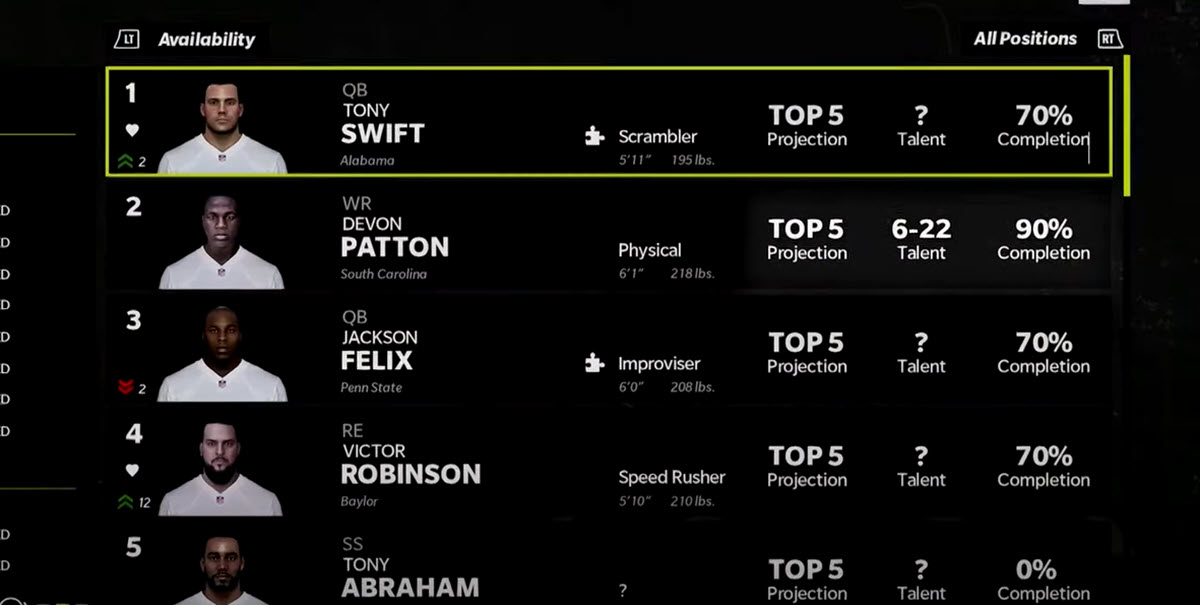 What do you think of the new changes to scouting in Madden 22? Sound off in the comments section below!