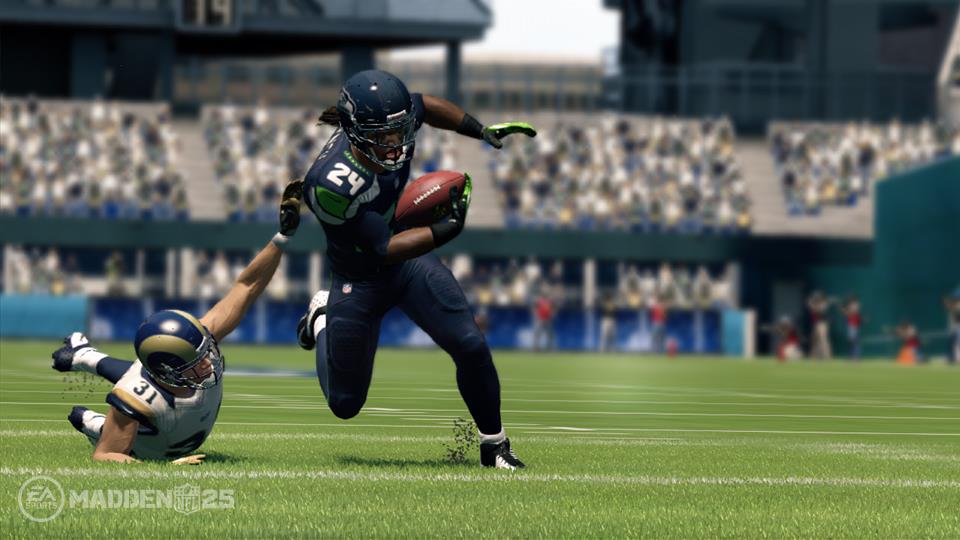 When preparing for any new Madden game, it is important to take a good look through each team's playbook.  Even before you start looking for tips in Madden 25 you should have an idea of what playbook you will be using.
We have compiled a few YouTube videos of what are sure to be some of the most common playbooks used in Madden NFL 25.  There are a few new plays and formations that you will notice when you browse through the videos below.
The release of popular Madden 25 eBooks are often determined by which playbooks have the most potential.  Based on our first look, the Redskins, Seahawks, Chiefs, and 49ers have very impressive playbooks.
It should be noted that the playbooks below are for the current generation PS3 and XBOX 360 consoles.  We do not expect playbooks to be different for Madden 25 on the PlayStation 4 and XBOX One, but that has not been officially confirmed.
Madden 25 Redskins Playbook
Madden 25 - Washington Redskins Offensive Playbook
Madden 25 Seahawks Playbook
Madden 25 - Seattle Seahawks Offensive Playbook
Madden 25 Chiefs Playbook
Madden 25 - Kansas City Chiefs Offensive Playbook (E3)
Madden 25 49ers Playbook
Madden 25 - San Francisco 49ers Offensive Playbook (E3)
Which of the above playbooks are you most excited to use?