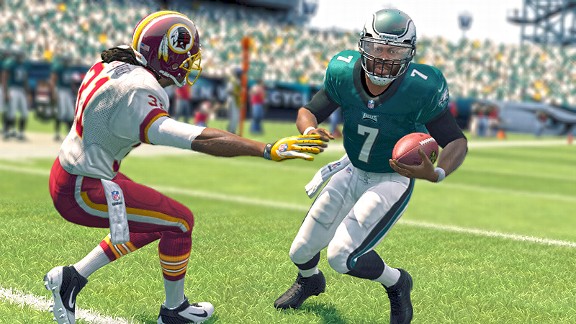 A video has surfaced on YouTube featuring every formation and every play in the much anticipated Philadelphia Eagles playbook in Madden 25.  Chip Kelly is bringing his exciting college style offense with him to the NFL and Madden gamers everywhere can't wait for a taste.
From what I've seen it looks like the playbook will be meet expectations and become the single most used playbook this year and probably the most used PB ever.
The video goes fast so make sure you pause it when you see something you want to look at in more detail.
Madden 25 - Philadelphia Eagles Offensive Playbook (E3)
What play(s) and formation(s) are you most excited to use in the Madden NFL 25 Eagles playbook?