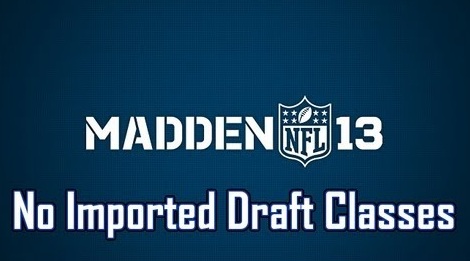 One of the little pieces of information that is causing uproar within parts of the Madden community is that there will not be a way of importing draft classes from this year's college football game, NCAA Football 13 to Madden NFL 13.  This mean's players like Matt Barkley, Montee Ball, and The Honeybadger will not be playable in Madden 13.  Also you will not be able to import and continue the career of your Road to Glory player in Madden 13.
You will instead be forced to play with the cpu generated random rookie draft classes.  It appears that since this is the first year of connected careers mode, there is some sort of incompatibility between the newest game mode and importing players from NCAA Football 13.  Hopefully this feature comes back for Madden 14.
What do you think?  Is this something you feel strongly about or do you not care too much?  Let us know in the comments section below or in our forum.