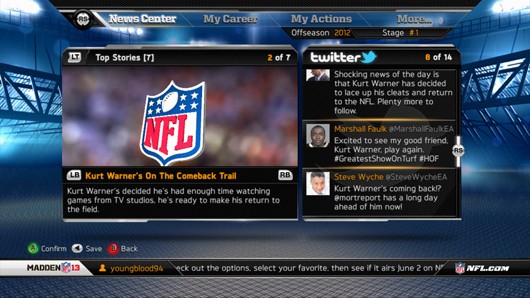 Those of you who will be looking for online franchise in Madden 13 may be disappointed to find out that it won't be in this year's game.  However, there is a new all-inclusive online mode that EA Sports is calling "Connected Careers."  In Connected Careers mode you will be able to do just about anything that you could do in previous years' online franchise.
You can also do things like take control of a single players (think online superstar mode).  There is so much more that you can do this year in connected careers so do not be discouraged if you were a fan of online franchise.  Madden 13 will not let you down.
Madden 13 is still set to be released on both the PS3 and the XBOX 360 on August 28th, 2012.