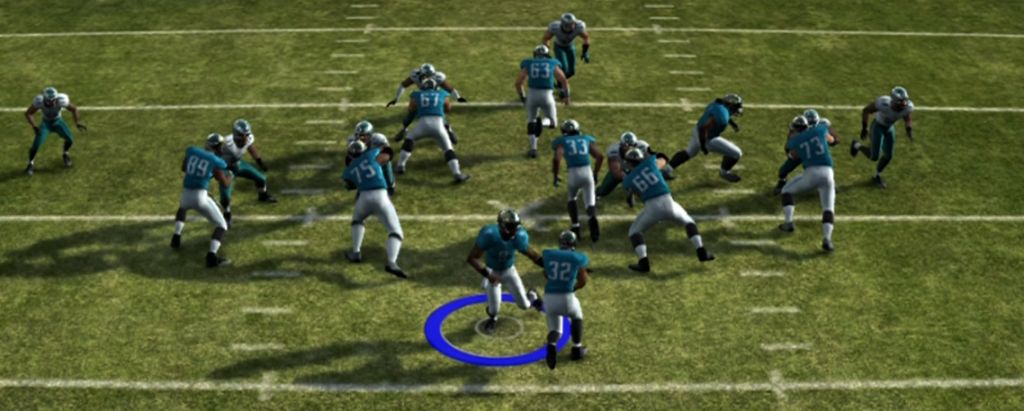 This is a pretty straightforward play that I recommend that you start every game with if you use the Run Heavy Playbook in madden 11.  It is wise to show your opponent that you aren't afraid of pounding the ball up the middle the entire game unless you get the respect you deserve.  This will prevent your opponent from bringing on 7 defensive backs and running insane nano blitzes on you.
Setup:
Choose the heavy package and come out in IForm Twin TE
Reads:
Motion your inside tight end (backup tackle) and snap right when he gets behind one of the guards.
Find a hole and don't be afraid to bounce it outside.
Overview:
This really is a simple yet effective play that you can run 10 times a day to pick up 5 yards with the ability to spring a big gain if you have a decent running back.  This type of concept can be used in our madden 12 tips section as well because the concept of running the ball up the middle with a tight end and a fullback leading the way can lead to great results.