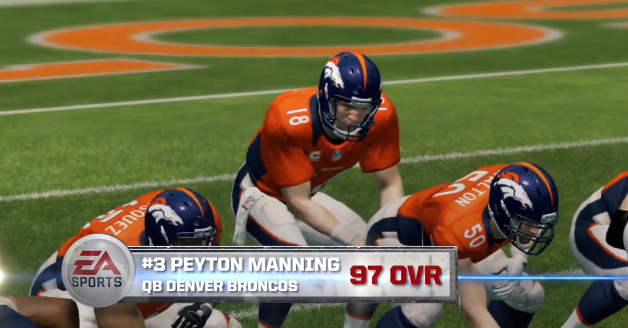 The top 5 overall quarterbacks, running backs, wide receivers/tight ends, and the offensive lineman in Madden NFL 25 have been released by EA Sports.  There aren't really any shockers on the list but it is good to finally know how these star players will be rated.
Aaron Rodgers is the top QB at 98 overall, Adrian Peterson is the top running back at 99 overall, Calvin Johnson is the highest rated receiver at 99 overall, and Evan Mathis is the highest rated offensive lineman at 98 overall.
The full player ratings for every player in the game should come out over the next few days as well.  Check out the detailed top 5 list in the video below.
Madden 25 Top 5 Offensive Player Ratings