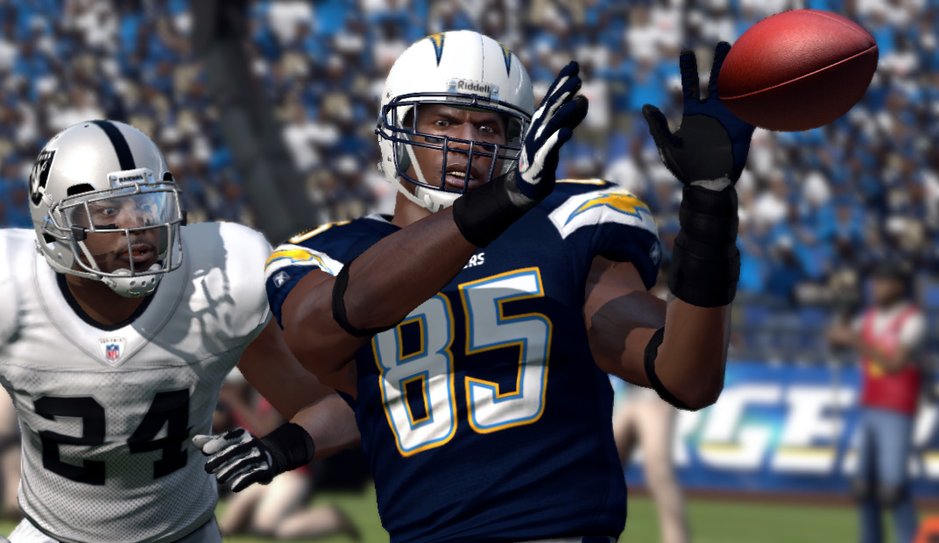 The Chargers are a pretty weak team in Madden 25.  They still have a few bright spots though.  Check out the full Chargers team breakdown below.
Team: San Diego Chargers
Offensive Strategy: Balanced.  The Chargers have a bunch of perfectly average offensive players outside of Antonio Gates who is a Madden stud.  You should be able to move the ball with a balanced offensive approach.
Defensive Strategy: Get sacks.  Dwight Freeney and Melvin Ingram are 2 relentless pass rushers.  Use their talents to get a few sacks.  The linebackers and secondary are surprisingly good as well.
Impact Players: QB Philip Rivers, HB Ryan Matthews, HB Danny Woodhead, WR Danario Alexander, WR Eddie Royal, TE Antonio Gates, LB Donald Butler, CB Derrick Cox, S Eric Weddle
Key Newcomers: HB Danny Woodhead, WR Keenan Allen, LB Manti Te'o, DE/LB Dwight Freeney, CB Derrick Cox
Biggest Strength: Amount of decent players.  The Chargers have a bunch of pretty good players.  This will make it hard for the opposing team to key in on a specific player.
Biggest Weakness: No true stars.  Most teams have at least 1 or 2 big time stars.  The closest thing the Chargers have to stars are 2 old guys in Antonio Gates ad Dwight Freeney.  That isn't good enough to be a good Madden 25 team.
Rating: Below Average. The Chargers aren't a bad team, they just aren't really all that good.