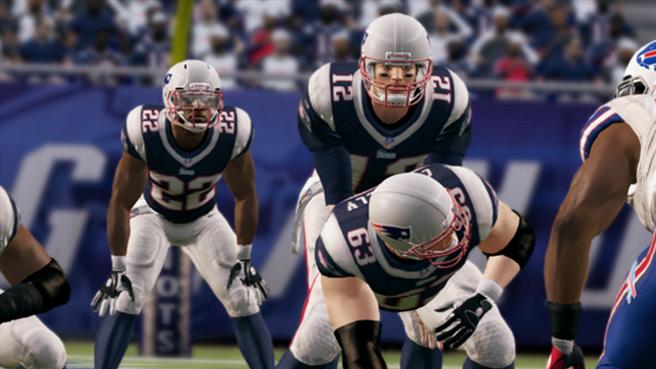 The New England Patriots have been a force in recent Madden games.  While they have suffered a few losses, they still have the pieces to be a top 10 team in Madden 25.  We have the full team breakdown below.
Team: New England Patriots
Offensive Strategy: Pass, Pass, Pass.  Stevan Ridley is a servicable Madden running back, but the real power of this offense comes from the arm of Tom Brady.  Rob Gronkowski's injury won't be present in Madden 25 which makes him one of the most dangerous receiving weapons in the game.  Danny Amendola will essentially replace Wes Welker in that offense.
Defensive Strategy: Coverage defense.  The Patriots finally have a decent Madden secondary with Alfonzo Dennard, Aqib Talib, Adrian Wilson, and Devin McCourty in the secondary.  Vince Wilfork is a stud in the middle of the field, and the linebackers are decent.
Impact Players: QB Tom Brady, HB Stevan Ridley, WR Danny Amendola, TE Rob Gronkowski, DT Vince Wilfork, LB Dont'a Hightower, LB Jared Mayo CB Aqib Talib, FS Devin McCourty
Key Newcomers: QB Tim Tebow, WR Danny Amendola, S Adrian Wilson
Biggest Strength: Vertical passing game.   Tom Brady is still one of the most accurate passers in Madden 25.  He can make every single pass in the game while never having to worry about an inaccurate throw.
Biggest Weakness: Defensive line.  The defensive line of the Patriots isn't all that special in terms of Madden.  They are a solid group but they lack the speed needed to get after the quarterback.
Rating: Good.  The Patriots are no longer an elite team in Madden 25 but they still are an upper level team.  A case could easily be made for them to be a top 10 Madden team.