Gun Panthers Heavy was a wildly overused formation last year, but it has been toned down significantly in Madden 25.  With that being said, we found a way to make the QB Wrap play work just as well as last year (if not better).
Mix this play in with the 11 formations and 43 other in our Madden 25 Offensive Domination eBook and you'll have your opponent begging for mercy.  We have the full breakdown below.
Formation: Gun Heavy Panther
Play: QB Wrap
Setup:
Sub in your fastest quarterback
Motion your inside tight end on the left side of the screen to the right
Madden School Pro Tip: If your opponent starts overplaying the quarterback run, you can hold A/X to hand the ball off to the running back and he usually gets around 5 yards.  Do this once in a while to keep the defense honest.
Let's break it down frame by frame…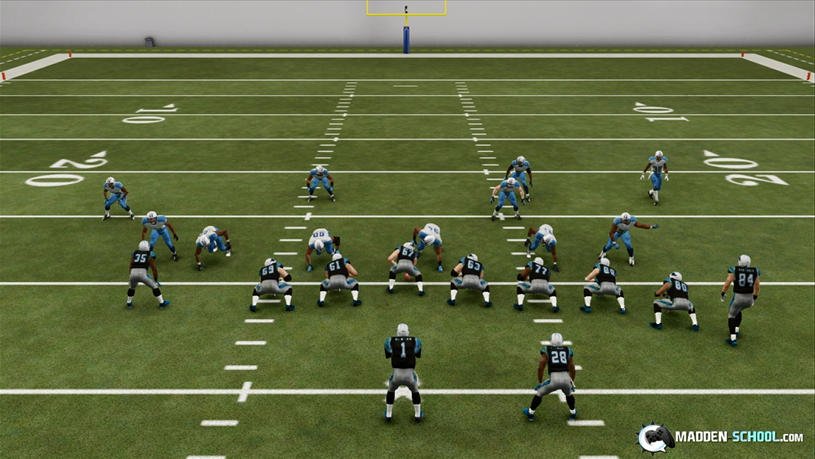 We see that the defense is bringing a heavy blitz because they know a running play is coming.  They pretty much have all 11 defenders in the box playing the run.  We are going to proceed with the play anyway.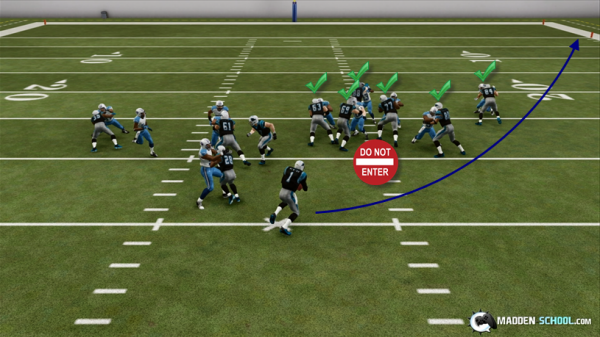 Once the ball is snapped, you can see we have 6 blockers against 6 defenders on the right side of the field.  You want to avoid that mess and break the run outside (follow the path of the blue arrow).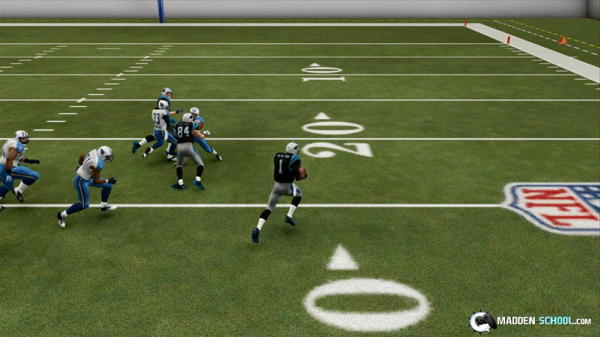 At this point, we can see that we should be able to walk into the endzone.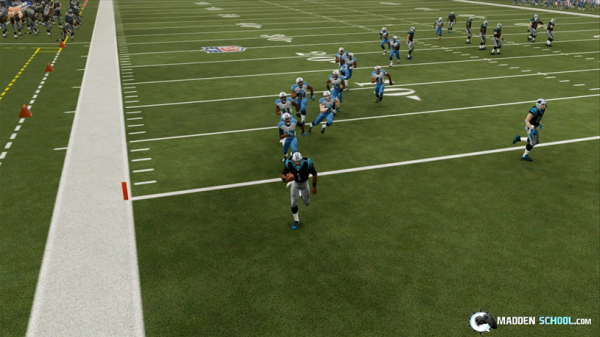 The play results in a touchdown with the rest of our team just chilling back near the 20 yard line.
Do you enjoy our free Madden 25 tips?  If so, we already have 2 products available for Madden 25.  Our Madden School 365 membership and our Madden 25 Offensive Domination eBook.  Click the images below to learn more.