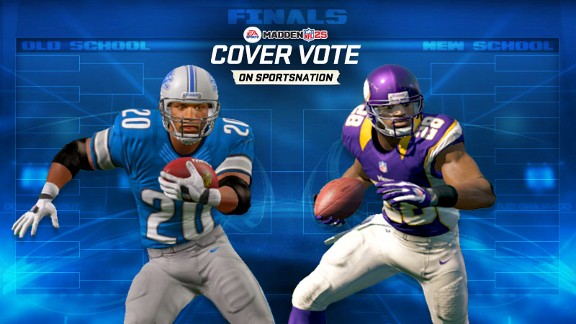 A few months back it was announced that former Detroit Lions running back, Barry Sanders had won a fan vote to grace the cover of Madden NFL 25.  He cruised through a 64 player field and narrowly beat Minnesota Vikings running back, Adrian Peterson in the finals announced on ESPN.
It comes then as a surprise to see Adrian Peterson on the cover of Madden 25 for the XBOX One and the PlayStation 4.  Vikings fans of course love it but most unbiased observers were left scratching their heads.  No reasoning was given by EA Sports as to why this was done.
The PS4 and XBOX One Madden 25 covers can be seen below.
What are your thoughts on having separate cover athletes? Let us know below.