It's always a good idea to have a play that you know will work to start off every game.  In today's free Madden 18 tip, we are going over a passing play that gets the same receiver open against every coverage in the game.
Check out the full breakdown below.
Madden 18 Passing Tips: Weak H Slot - PA Draw Shot
Playbook: Carolina Panthers
Formation: Weak H Slot
Play: PA Draw Shot
Setup:
Hot route your tight end to a drag route
Reads:
Your first read against every coverage is the X/square receiver over the middle of the field.
Your A/X tight end on the drag route is your checkdown option in case your first read is covered or you are under pressure.
Overview: This is a great first play of the game to get you started the right way.  Don't call this play too often because if your opponent knows it is coming, he will be able to manually cover the X/square receiver.
Let's take a closer look at how this play works.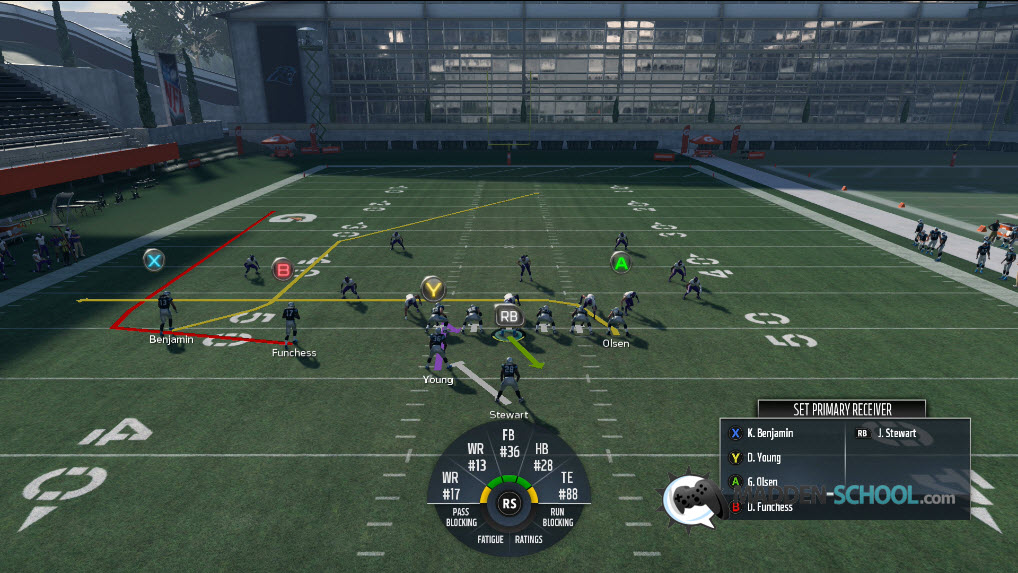 This is how the play should look right before you snap the ball.  The only adjustment is to put your tight end on a drag route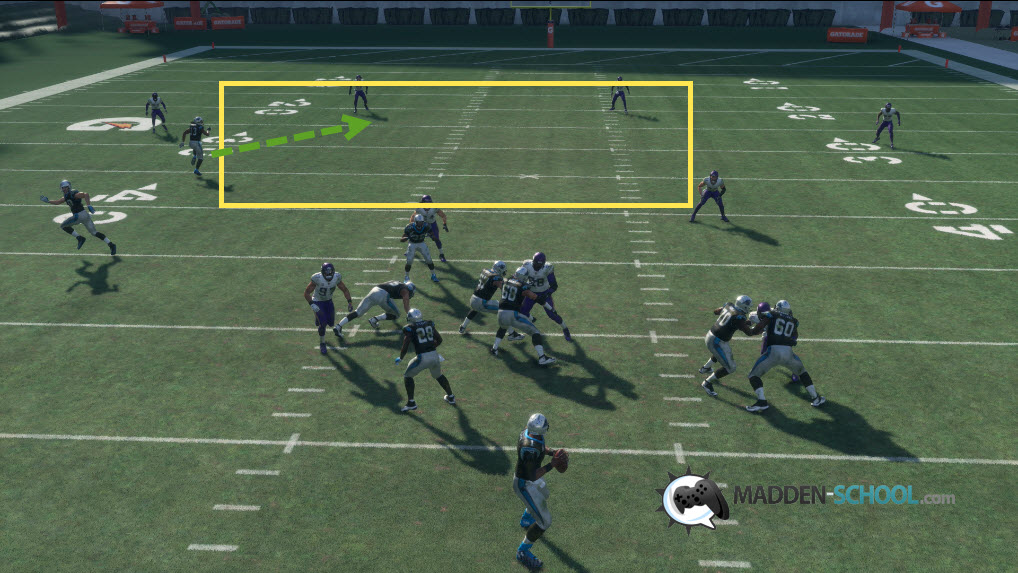 Against cover 3 and cover 4 defenses, the middle part of the field is wide open.  The middle linebacker comes up to cover our fullback.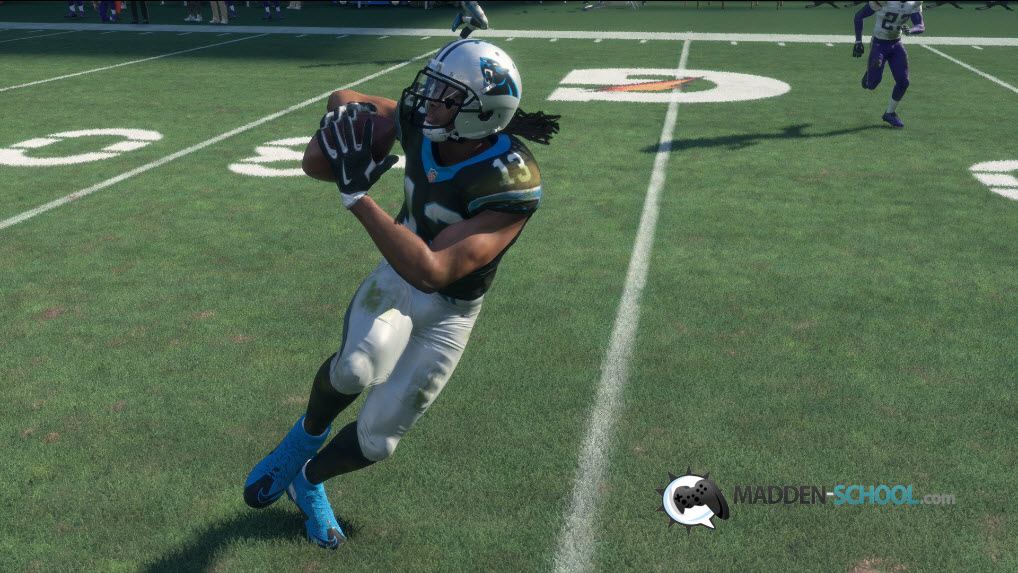 We are able to catch the pass for a gain of around 25 yards.
Our first Madden 18 eBook comes with over 30 plays just like this one, all found within the same playbook!  We also have a Madden 18 defensive ebook out now.
You get both of those and everything else we release for the entire year by becoming a Madden School Unlimited member today!