Not every play can lead to a big gain.  Sometimes it is best to get 5-10 yards at a time and then mix in the deeper pass.  In this Madden 18 tip, we have routes that get open for short gains and some deeper patterns as well.
Check out the full breakdown below.
Madden NFL 18 Base Play: Gun Bunch - PA Post
Playbook: Cleveland Browns
Formation: Gun Bunch
Play: PA Post
Setup:
 

Put the RB/R1 tight end on a drag

Put the running back on an out to the right
Reads:
The first read on the play is the RB/R1 tight end on the drag

Then look to the running back out of the back field

If that is not there, the next read is the B/O receiver over the middle

The next read is the X/Square receiver on the corner route

Finally, look for A/X deep over the middle
Overview: This is a very efficient base play for an offense. It can beat just about any type of defense as long as you make the correct read. Every route serves a purpose and helps other routes get open.

Let's take a look at this play in more detail…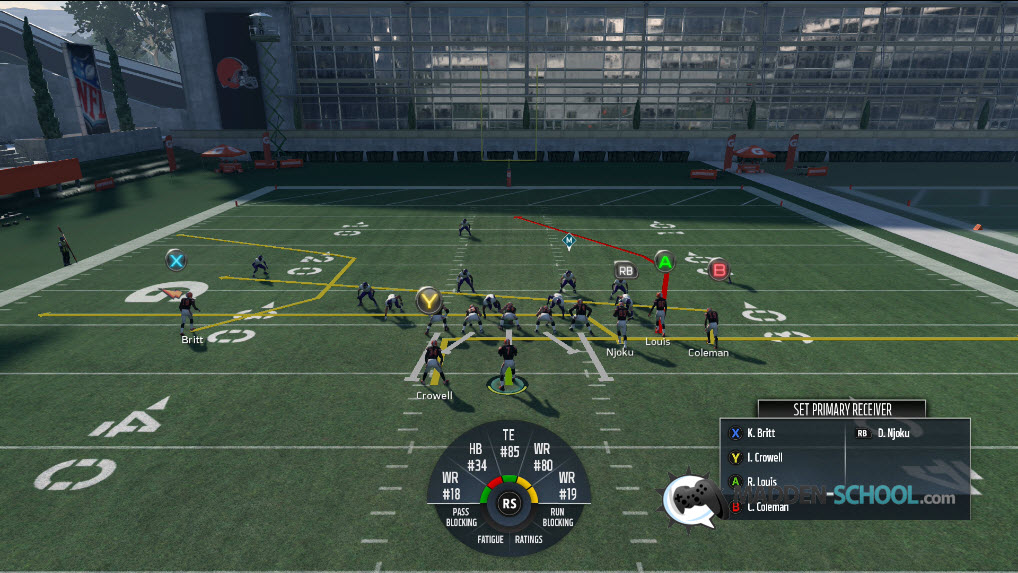 This is how the play should look right before you snap the ball.  We put our tight end on a drag route and our running back on an out route to the right.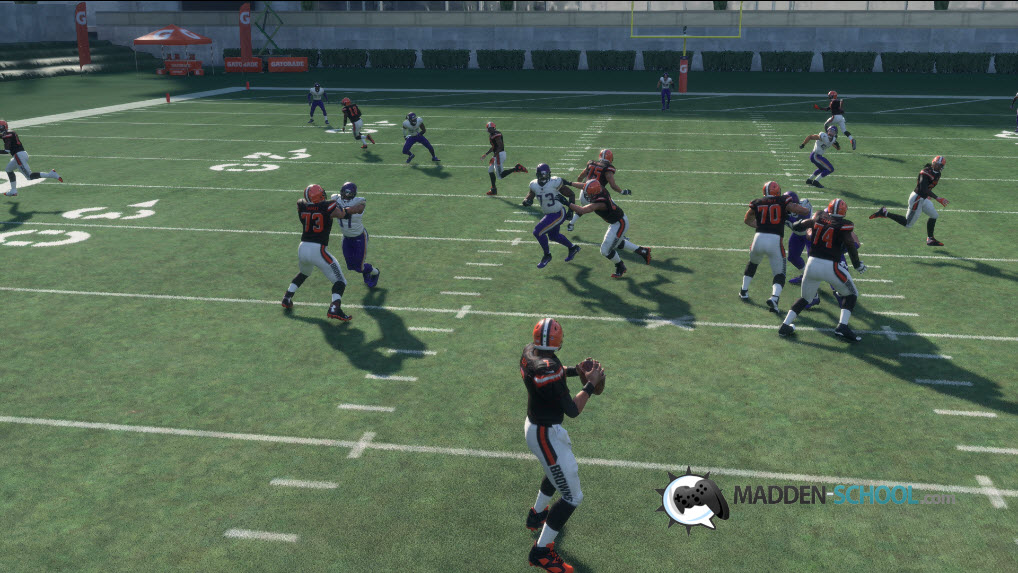 You can see against this defense that both our receiver on the left (running a corner route) and our receiver over the middle (running a post route) are both open.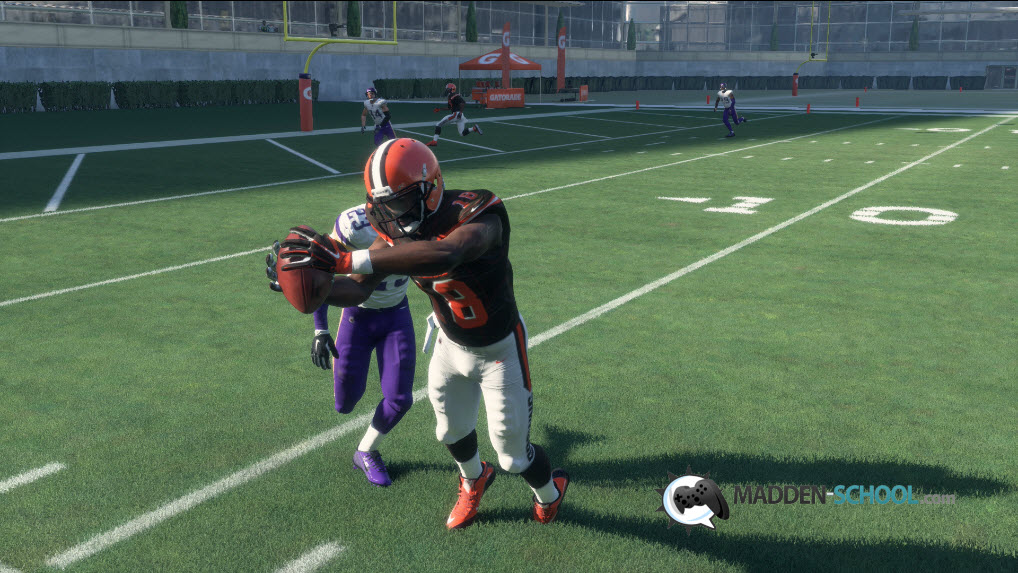 We throw it to the corner route and he makes the catch for about a 20 yard gain.
Now is the best time to go Unlimited! You get instant access to the best Madden 18 tips and strategies (and everything else we release) for the entire year!