Being able to get receivers open regardless of what defense your opponent is in, is one of the keys to being successful in Madden 18.
In this Madden School tip, we are going over a play that has reads all over the field.
Stickwork has the full analysis below.
Madden 18: Doubles HB WK - PA Double Posts
Playbook: Miami Dolphins
Formation: Gun Doubles HB WK
Play: PA Double Posts
Setup:
Put the X/Square receiver on a smoke screen

Streak the A/X Tight end

Put the running back on an out to the right
Reads:
The first read on the play is the X/Square receiver on the smoke screen

If that is not there look to the Y/Triangle receiver on the corner route

Then progress to the running back out of the backfield

If that is covered look toward the B/O receiver deep

If your opponent is in Cover 2 look to the streak over the middle of the field
Overview: This play attacks many different areas of the field making it very difficult to defend against. Your opponent will have to make a lot of different adjustments in order to account for everything. This play attacks deep and short parts of the field.
Let's dig a little deeper into this play.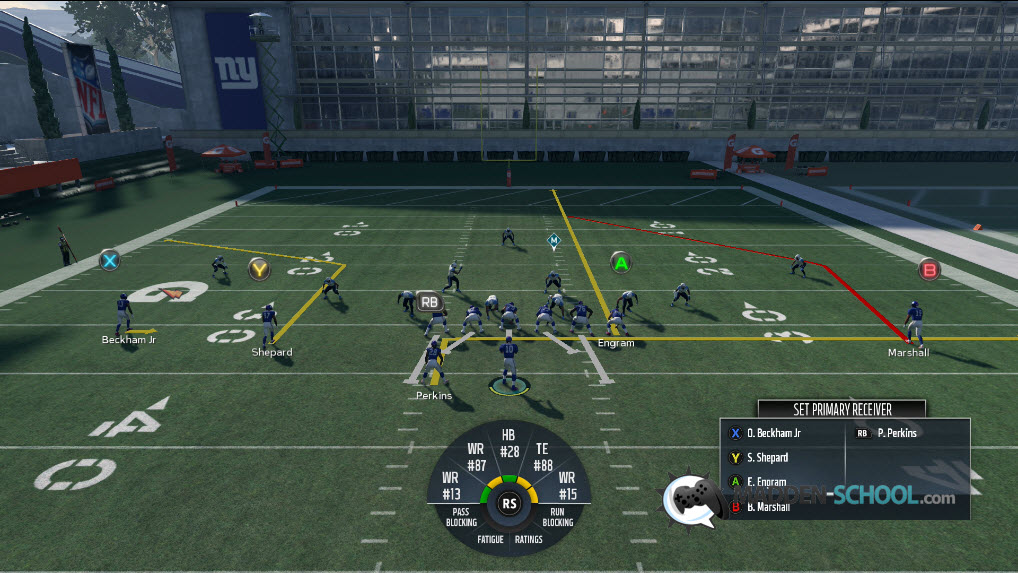 This is the pre-snap play art.  Notice the tight end on the streak and the wide receiver on the left on the smoke screen.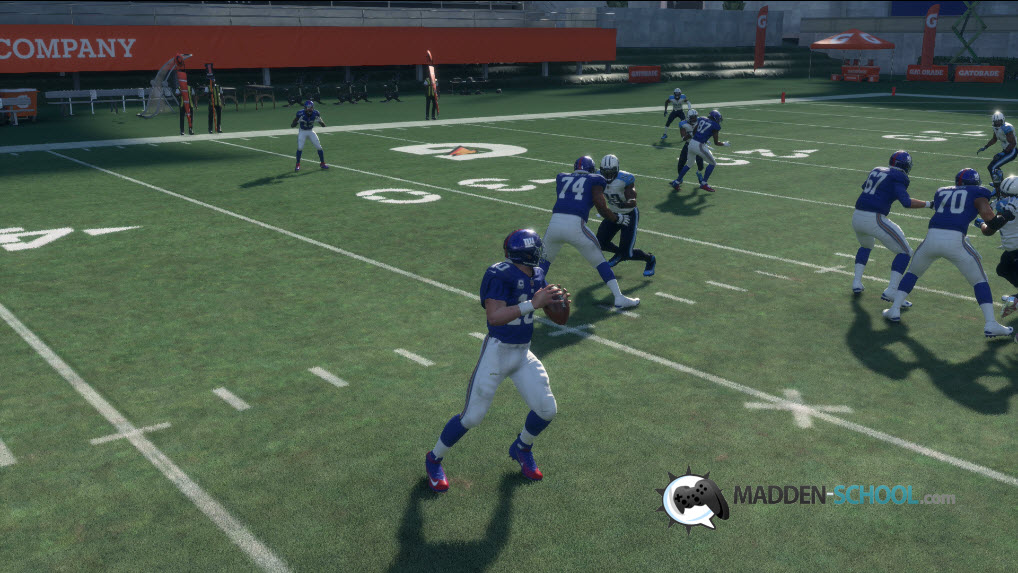 The defense is in a cover 3.  The cornerback who is in a purple zone on the left side of the field.  Is busy jamming our slot receiver.  That leaves our receiver on the smoke screen open.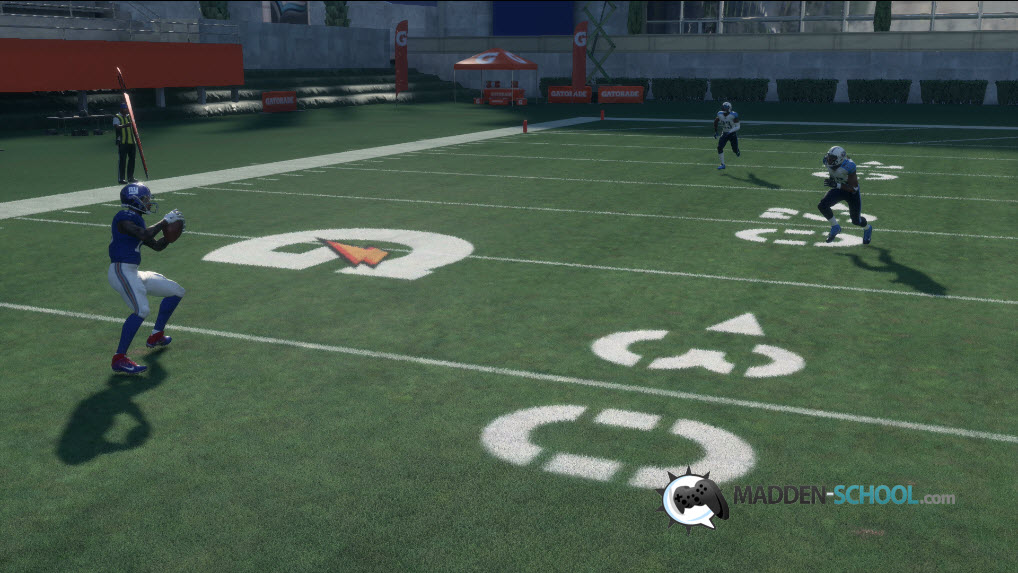 We make the catch and the nearest defender is 10 yards away.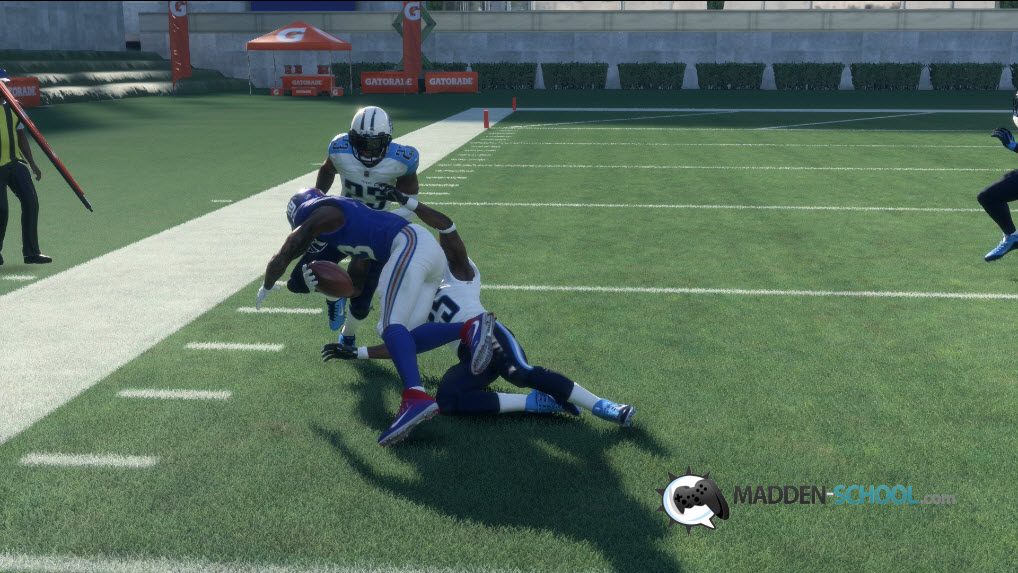 We get about 8 yards on this play, but it will eventually force your opponent to change up his defense.
Did you know you can see the entire first formation in our Madden 18 Arizona Offensive eBook?  Click below to get started.