In today's Madden School tip, Stickwork is going over a play that requires no setup at all but has really easy reads that attack the entire field.
Check out the full breakdown below.
Madden 18 Passing Tip: Gun DBL Y Flex OFF - WK Sail
Playbook: Detroit Lions
Formation: Gun DBL Y Flex OFF WK
Play: Sail
Setup:
None required
Reads:
The first read on the play will be the running back quick out of the backfield
If that isn't there look to the A/X tight end
Then move on to the X/Square receiver deep over the middle
If that is not there look toward the corner route by the Y/Triangle receiver
Overview: This play is effective because you can quick hike your opponent which leaves your opponent very little time to setup his defense. The routes on this play are going to attack all areas of the field. You can throw quick short passes and also attack the deeper parts of the field as well.
Let's dive into this play in more detail.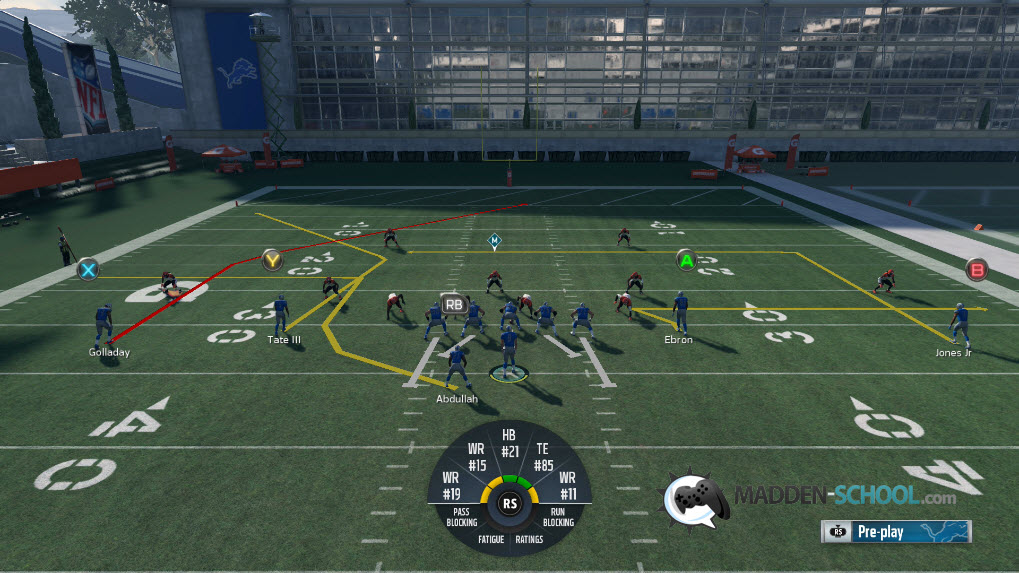 You can see that we have no adjustments or extra setup needed for this play.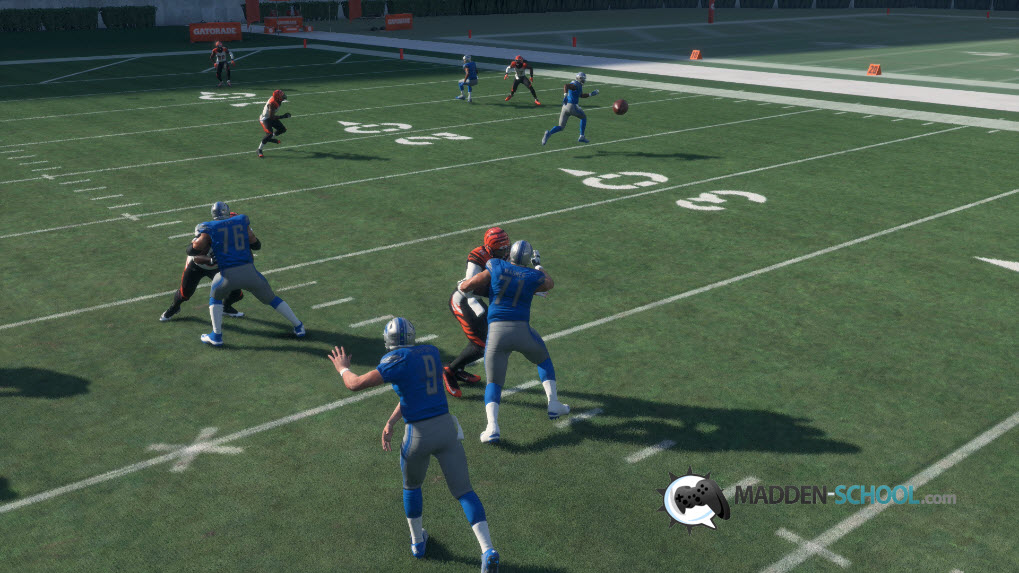 This time we decide to throw to our tight end along the sideline.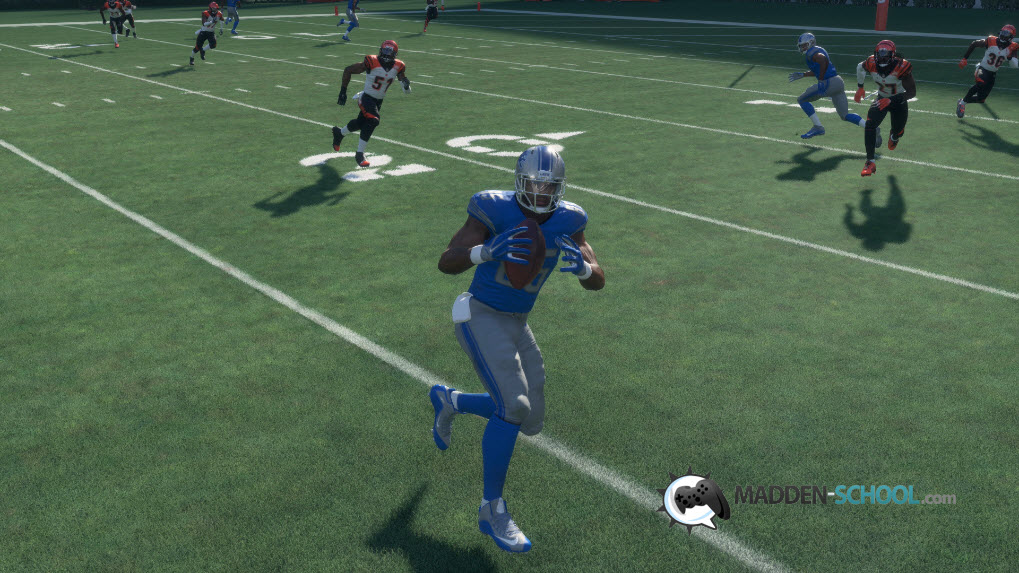 He catches the pass for about a 5 yard gain but you can see that no one is around him so we can turn it up field.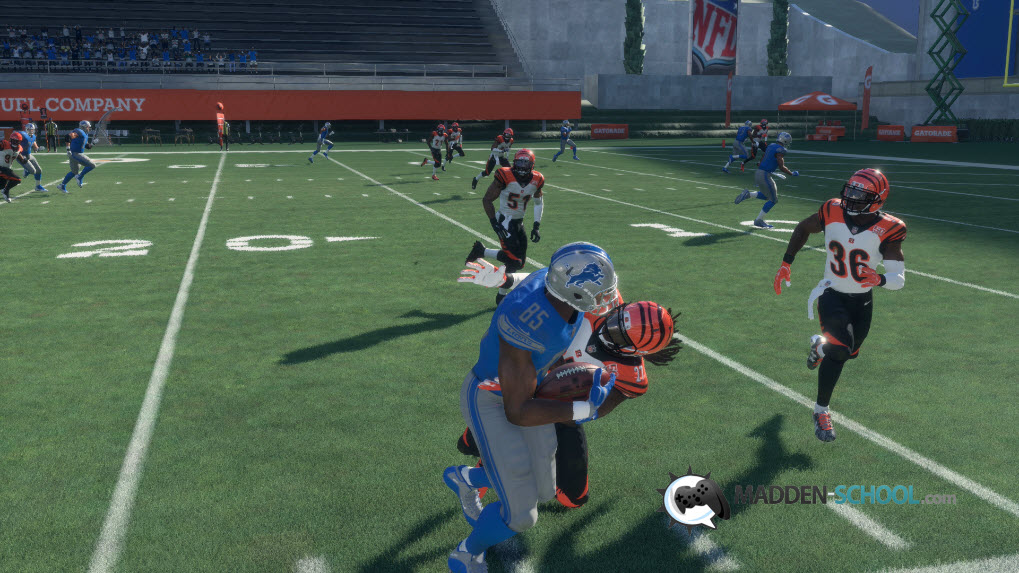 We end up with about a 12 yard gain and a first down.
If you are looking to take your game to the next level, check out Madden School Unlimited today!