Those of you guys who watched Madden School TV last night are probably familiar with today's free Madden 17 tip.  We gave any Madden School member who wanted it the chance to play Stickwork.  If they won, they got $20 in their pocket.  It was a fun night all around and Stickwork ended up going 9-1 only losing in tightly contested battle.
Thanks to everyone who came out and was brave enough to challenge Stickwork.  A special congratulations to PuffMellow10 who won $20 and was the only guy to take down the champ. We'll be doing more events like that soon so stay tuned.
This was one of the money plays used a lot in those games.  Stickwork and Stickhype will break it all down for you below.
Madden 17 Tips: Gun Bunch Z Spot

Playbook: Cincinnati Bengals
Formation: Gun Bunch
Play: Z Spot
Setup:
Put the B/circle receiver on a drag route
Reads:
The first read is the route combo on the right side of the screen with the A/X and the RB/R1 receivers
The second read is the drag route
The third read is the running back out of the backfield on the delay route
The final read is the X/Square receiver deep over the middle
Overview: This is a very effective play, especially with how quick of a setup the play is. The route combinations are very hard to cover no matter what defense your opponent is in.
Let's dive into how this play works.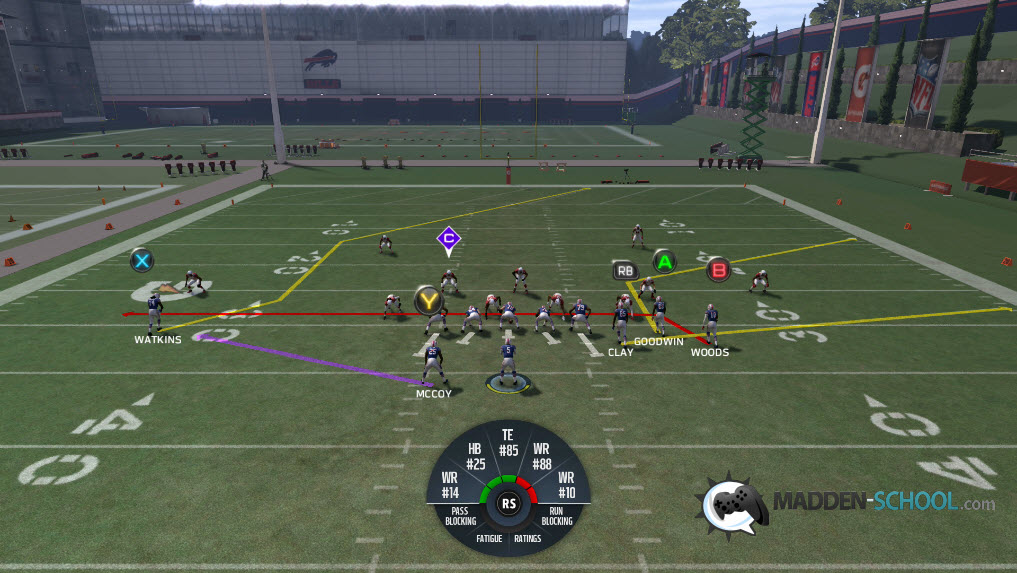 This is how the play should look right before you snap the ball.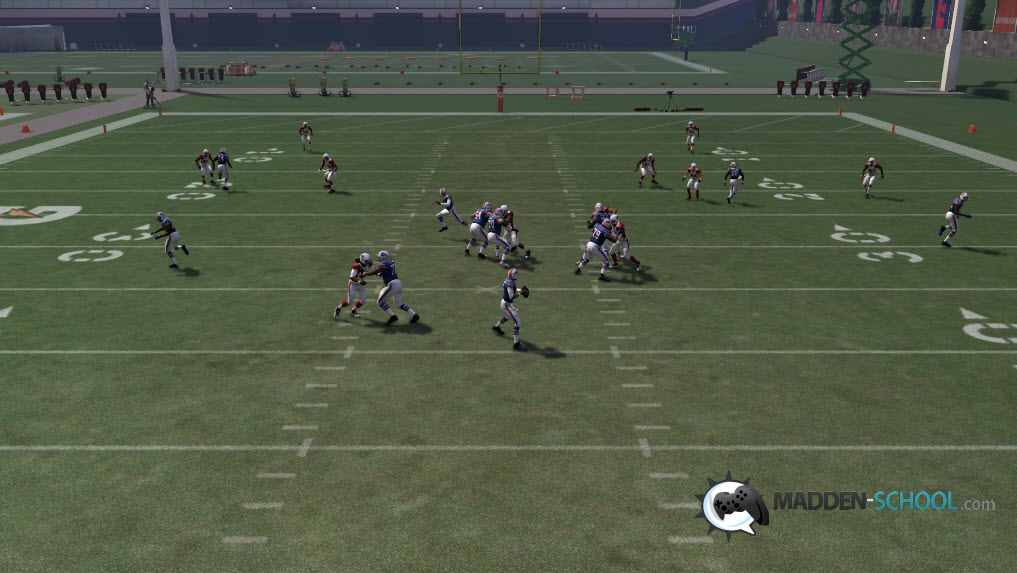 After the snap, we see that the defense appears to be in some sort of cover 2 defense.  Notice that we can throw to our running back coming out of the backfield, our tight end in the flat, or our receiver on the drag route.  They are all open.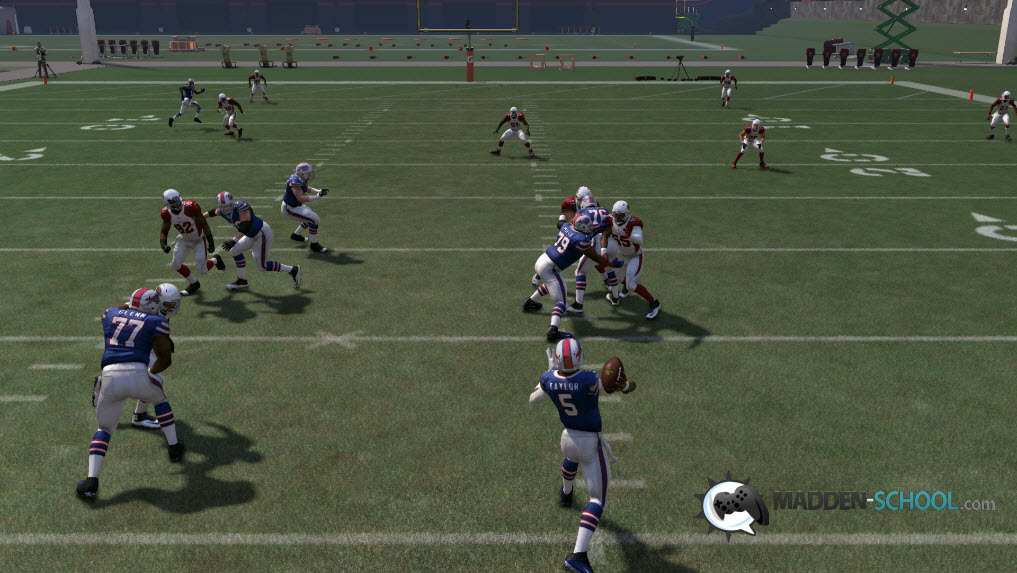 We instead decide to throw to our deep X/square receiver.  We anticipate that he will get open.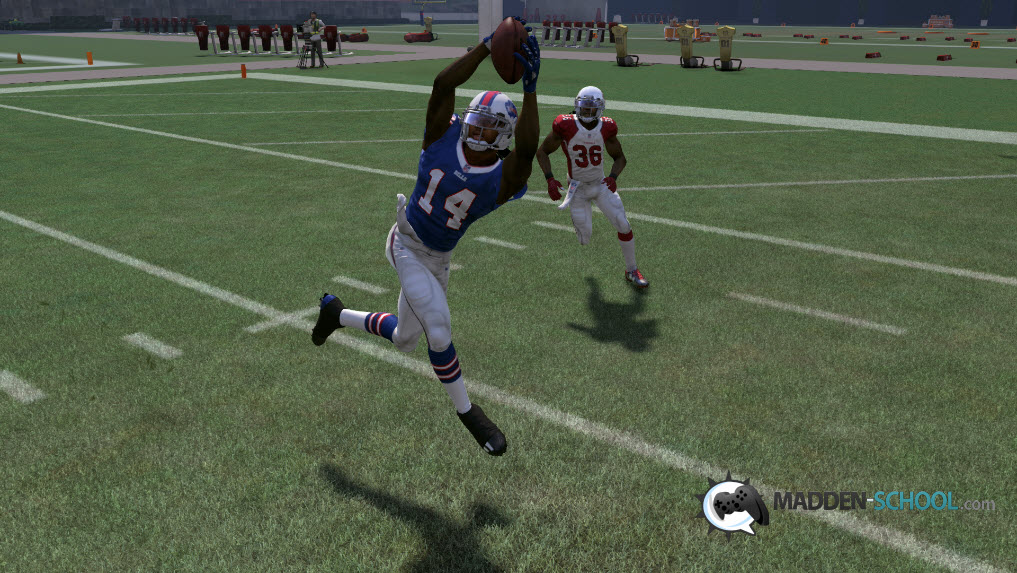 Our receiver makes the catch at around the 5 yard line.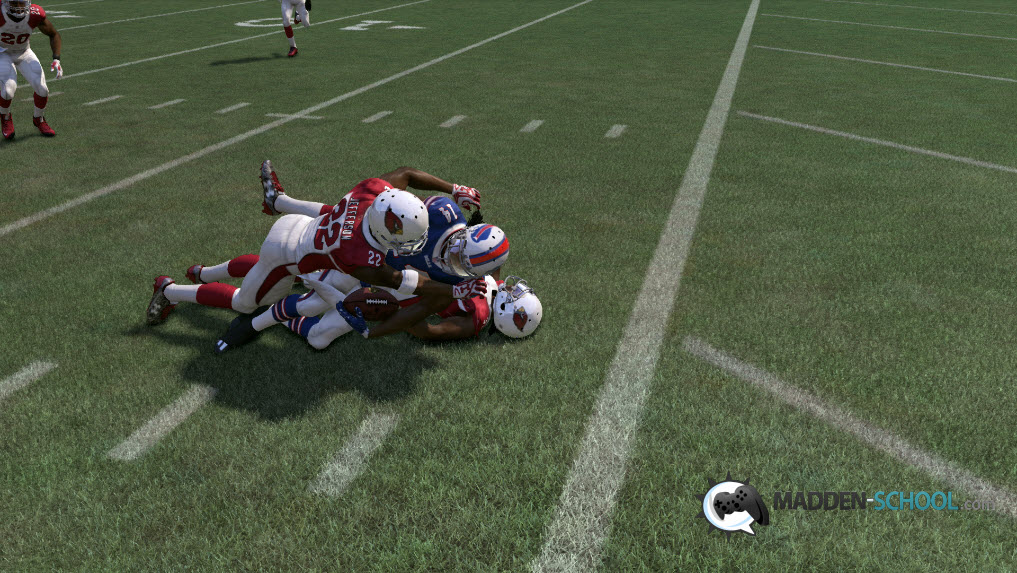 Our receiver finally gets tackled near the 1 yard line for a gain of about 29 yards.
Enjoying our free Madden 17 tips? Get every tip, ebook, and strategy we release the entire year by joining Madden School Unlimited!