In today's free Madden 17 strategy, we are going over a play found in the San Francisco 49ers playbook that utilizes crossing routes over the middle of the field to overload the defense.
You can check out the way we run the play below.

Playbook: San Francisco 49ers
Formation: Gun Bunch Open
Play: PA Slots Over
Setup:
Block the running back to take away the play action
Motion the B/circle receiver to the left
(Optional) Put the B/circle receiver on a drag route
Reads:
The first read is the drag route on the left side of the screen
The second read is the Y/Triangle receiver over the middle
The third read is the X/Square receiver on the left side of the screen
The final read on the play is the B/circle receiver
Overview: This play is very effective because of the fact that it can beat both man and zone coverage with the exact same look. Also putting the B/circle receiver on the drag route makes it harder for your opponent to cover everything because they will have to start guessing which receiver you will throw to.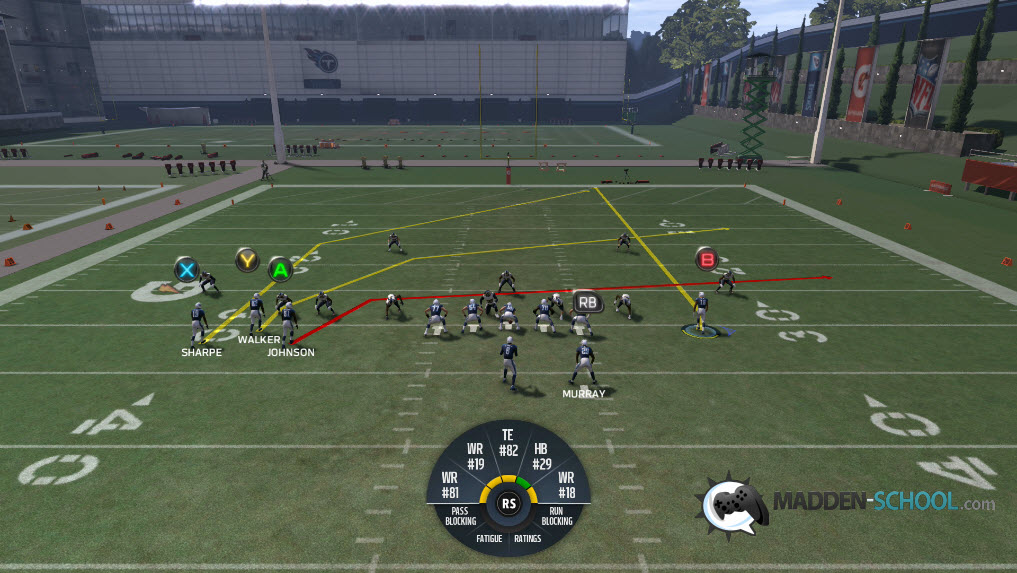 This is how the play should look right before you snap the ball.  Remember, you can put the B/circle receiver on a drag route if you would like.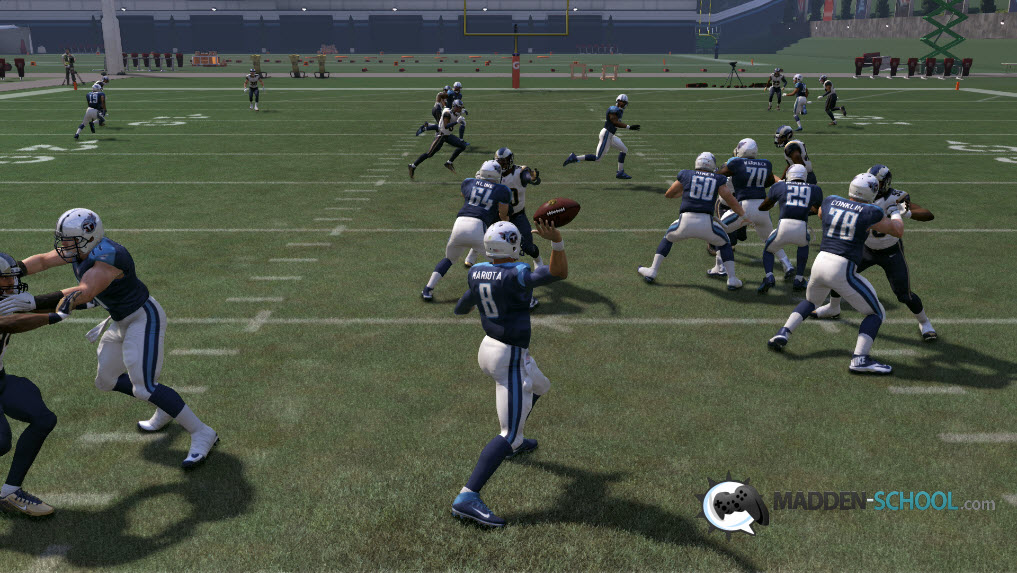 The defense came out in man to man coverage, so we have a few options who will get open.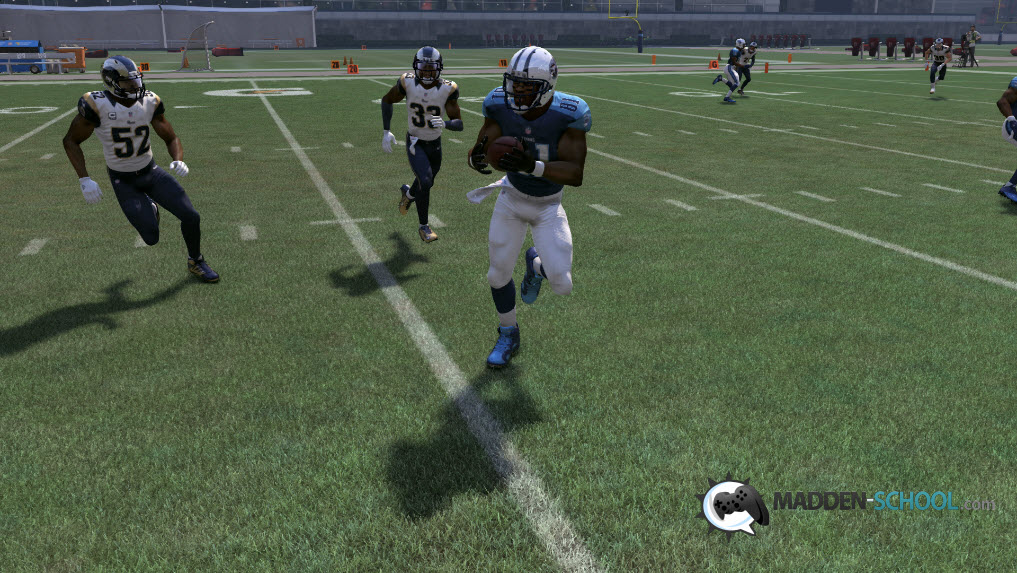 We decide to throw it to the underneath receiver who has room to catch the ball and turn it upfield.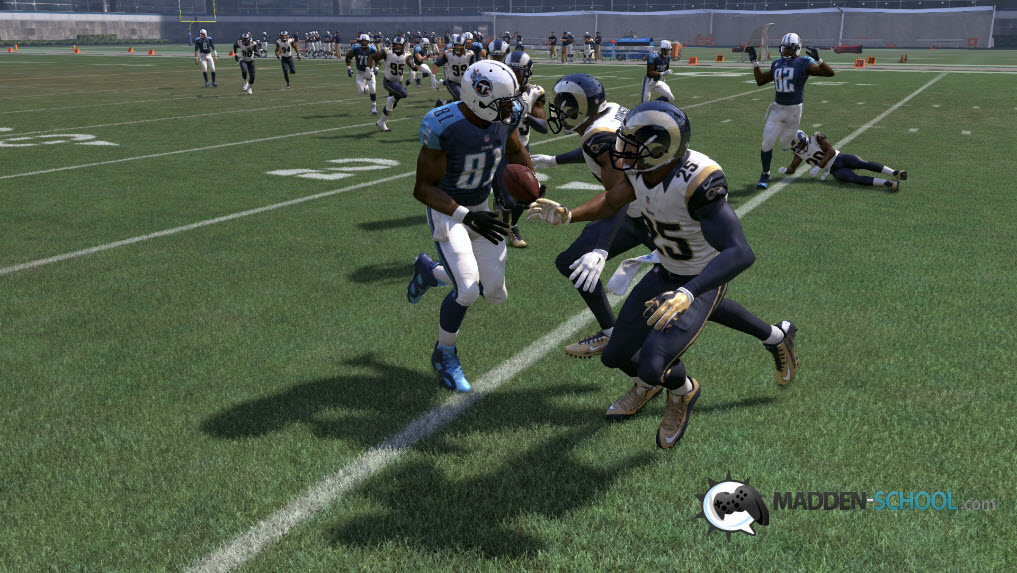 By the time our receiver is tackled, we have a 15 yard gain and a first down.