Today we are bringing you another really easy Madden 16 tip that beginners and experts can both use.  The play is extremely effective and it requires no setup whatsover.
You may have seen it being run online already since it seems to be extremely popular.  The play is called Quick Toss out of the Strong Close formation.
If you are enjoying these free Madden 16 tips and strategies, check out Madden School Unlimited.
Madden 16 Running Tip: Strong Close - Quick Toss
Playbook: Dallas Cowboys
Formation: Strong Close
Play: Quick Toss
Setup: None Required
Overview:  This play is incredibly simple but it seems like everyone is running it in Madden 16.  It works best if you have a speedy running back and a pretty good offensive line.
Let's take a closer look at this play.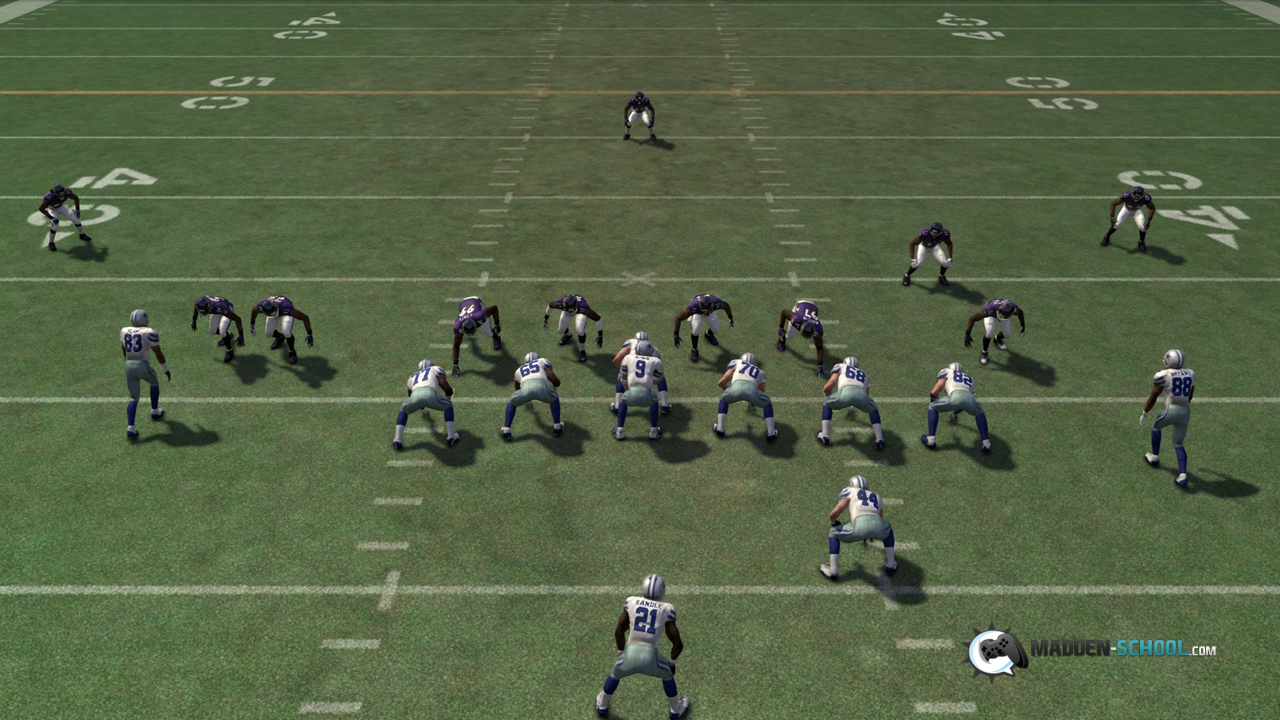 This is how the play should look immediately before we snap the ball.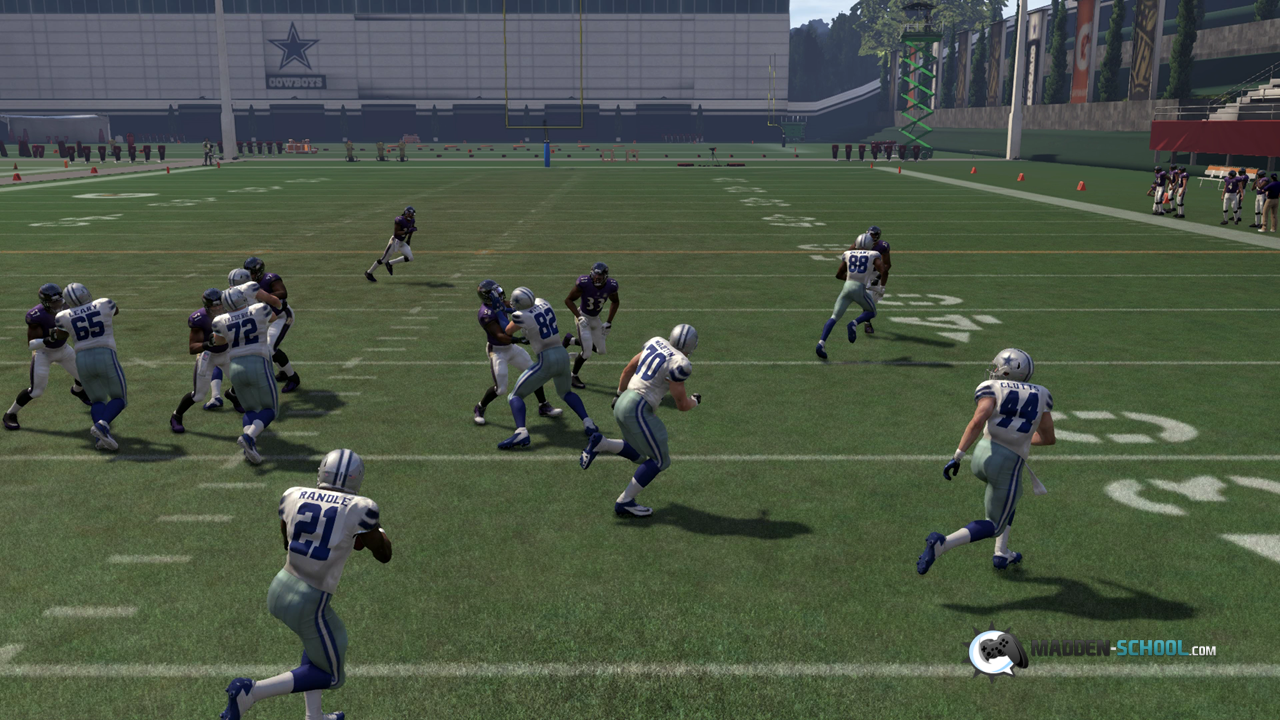 You can see how good the blocking is out in front of our running back.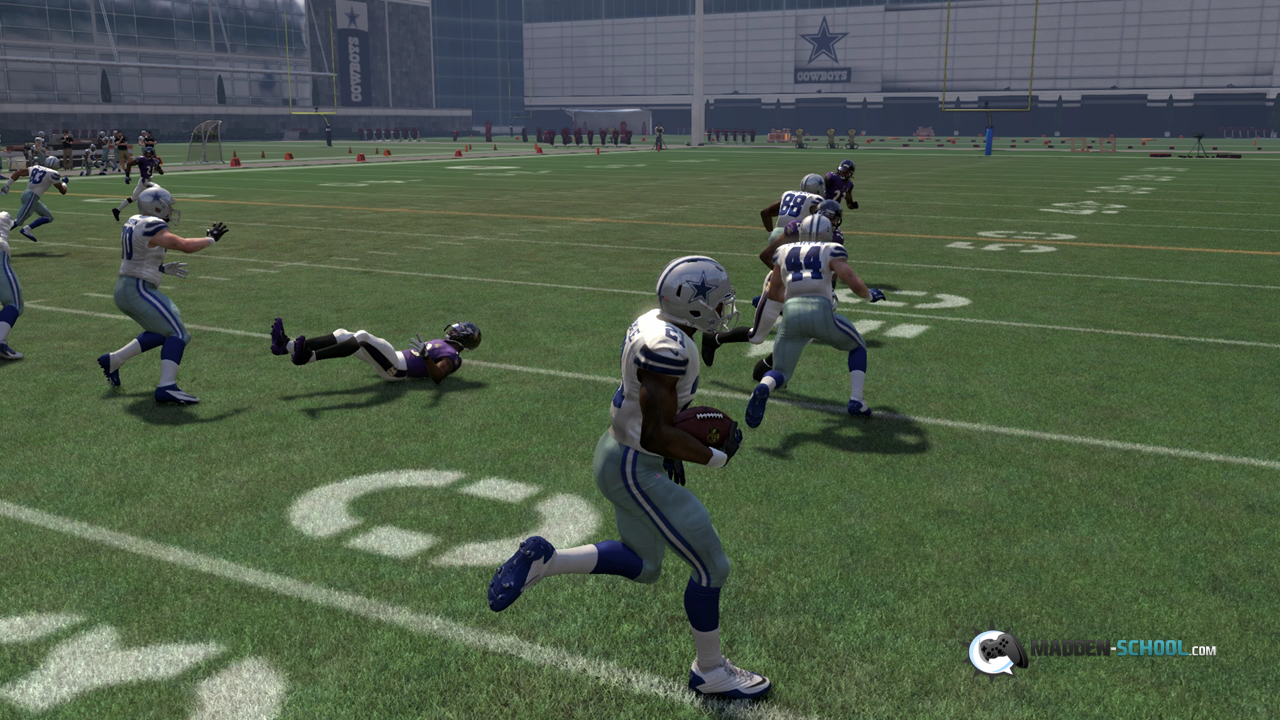 We get to the outside and then we just follow our blockers and turn the ball upfield.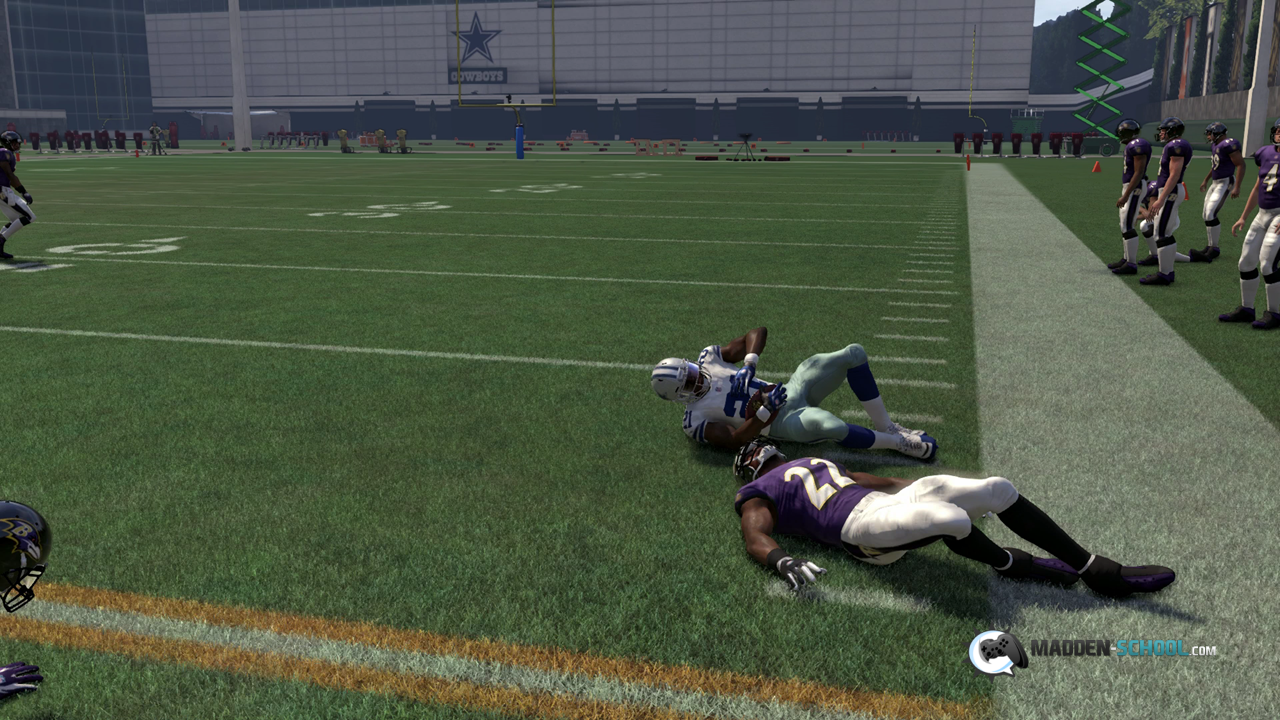 By the time we are finally tackled on this play, we end up with a 23 yard gain.