EA Sports' Madden developers continue to go over some of their favorite plays on offense in Madden NFL 16.  In the lastest "must have play" Larry Richart breaks down a play out of the New England Patriots playbook called Pats Y Stutter.
You want to get an athletic tight end like Rob Gronkowski matched up against a linebacker.
Playbook: New England Patriots
Formation: Gun Trips Y-Iso
Play: Pats Y Stutter
This new "Shot Play" allows you to take advantage of our new pass mechanics by throwing a high pass to Rob Gronkowski on the stutter curl and go route. If Gronk is double-covered, you can quickly look back at Julian Edelman on the underneath crossing route.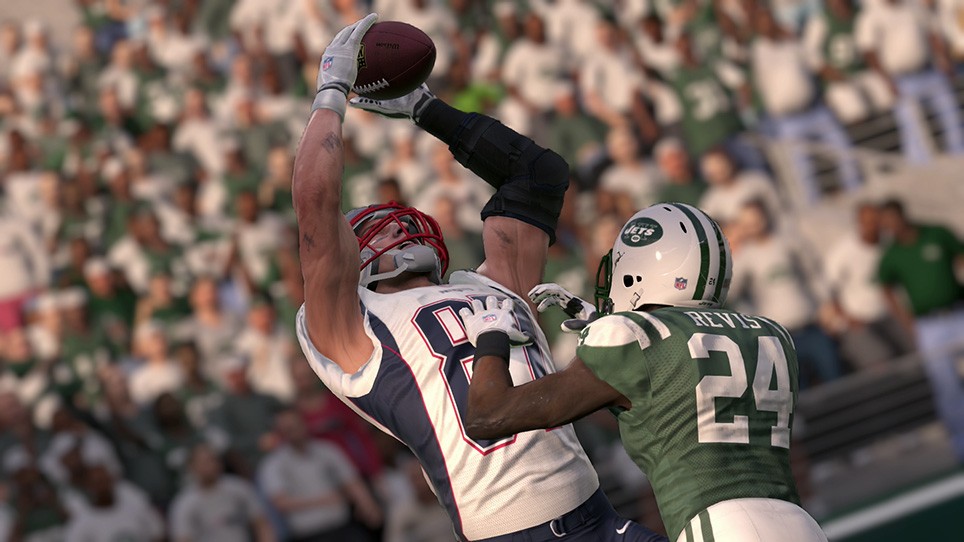 This play should work well with any team that has a playmaking tight end, a quarterback who can get him the ball, and a slot receiver who can get open over the middle.
Madden NFL 16 is only 6 weeks away!  When it comes out, we will have plenty of money plays, schemes and tips for you.