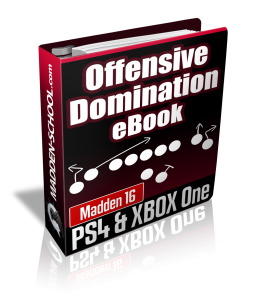 The Madden School Offensive Domination eBook for Madden 16 on PlayStation 4 and XBOX One is now available!  All plays in the eBook can be found in the Tennessee Titans playbook.  The eBook includes 37 plays found in 11 different formations.  Each play comes with a full HD video with voiceover along with a detailed step by step written breakdown.
The eBook is designed to work on PlayStation 4 and XBOX One in all game modes including Ultimate Team, Head to Head, and Online Franchise mode.  The best part is, it is only $24.99!
It is harder than ever to consistently move the ball in Madden NFL 16.  Popular money plays and schemes from previous years no longer work but we have lots of new plays that allow you to easily move the ball down field.
Here is a sample video of a play we cover in the eBook.
The formations covered in the Madden 16 Offensive Domination eBook are:
Singleback Bunch Ace
Singleback Ace Close
Singleback Ace Pair Tight Twins
Singleback Wing Trips Open
Singleback Weak Close
I-Form Pro
I-Form Pro Twins
Weak Close
Gun DBLs Y-Flex Offset
Gun Trey Y-Flex
Gun Tight Flex
Pistol Y-Trips
We update the eBook throughout the year as new strategies come out or if there are patches that effect gameplay.
As always, Madden School eBook delivery is instant!  Immediately after checkout you will see the eBook in your account.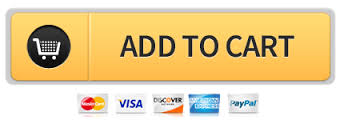 Or you can get access to all our Madden 16 eBooks via Madden School Unlimited.