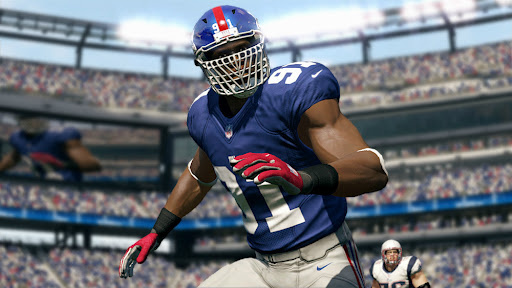 It has been confirmed by the EA Sports team that the shake blitz will be patched up with a release day patch.  For those of you who play NCAA Football 13, it will be patched in that game as well.  For those of you unaware of the shake blitz, it is essentially shifting your linebackers back and forth very quickly pre-snap so when the ball is snapped, they get a huge burst of speed and sack the quarterback insanely quick.  It was probably the most exploited defensive technique in Madden 12.  You will still be able to shift your linebackers in Madden 13 but there will just be a delay so you can't do it repeatedly.
But that isn't the only good news! Those of you who played the Madden 13 demo on All-Madden difficulty level probably noticed that your receivers were dropping a ridiculous amount of passes even when they were open.  This too will be patched on release date (August 28th).  All in all today has been a fantastic day for Madden fans and we must commend the fine folks at EA Sports for taking the community feedback and addressing it promptly.
Most of us here at Madden-School.com already couldn't wait to play Madden 13 and this news makes us want it even more.